Product of the Year | TRIPSTIX ClustAir Surfboards | Surf & SUP Boards
The inflatable boards for surfers and standup paddlers from TRIPSTIX combine small packing size with a stiff and precise shape when inflated. For this combination of convenience and performance, the judges have awarded TRIPSTIX Product of the Year in the Fitness & Team Sports segment.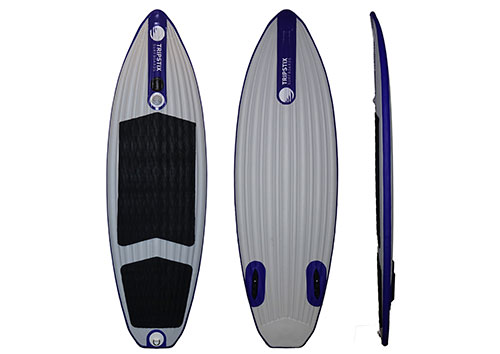 Until now, surfers and standup paddlers have had to make compromises when traveling. You either had to find space for hard, bulky and sensitive boards, or you rely on inflatable models. These can be packed small, but they don't deliver the same performance as hardboards. Now, thanks to the patented ClustAir technology, TRIPSTIX is combining the best of both worlds. This light, inflatable board promises stiffness and shape while being able to be packed down to a small size. TRIPSTIX relies on ClustAir's characteristic longitudinal tubes for its design, which gives the board a highly technical appearance and can be enjoyed by beginners and experts alike.
Available from: April 2020
Estimated selling price: 750.- Euro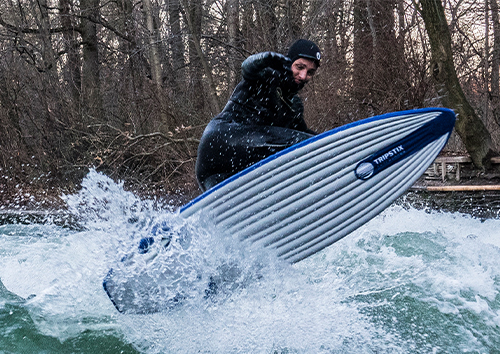 TRIPSTIX's patented ClustAir technology is designed to give inflatable surfboards and SUP boards the same performance as traditional hardboards. The light boards from TRIPSTIX can be packed small, but leave a large impression thanks to their stiffness and ideal shape.
"In the meantime, I didn't believe myself that we would be finished in time. I entered the ISPO Award very early on because I am so convinced of the product. But I still had to build the prototype. I really started a year ago. ClustAir is a further development of the Vacuuair technology, which opens up new possibilities in almost all areas of water sports. The boards are stiffer and more robust than all other inflatable boards on the market. I am glad that the jury finally saw the overall concept and the great potential."
Dr.-Ing Stefan Klare, CEO Tripstix
Read all the Statements of the Product of the Year Winners
"

The Jury was convinced by the Tripstix board for several reasons: The inflatable design means, you can always take it with you. The soft board design makes it significantly safer for the surfer. Last but not least, the durability of the board is increased, especially for river surfing."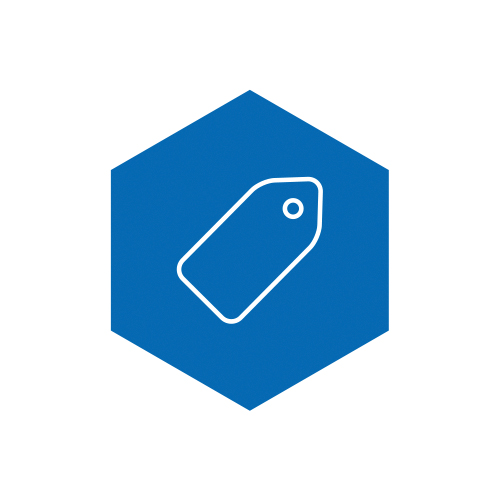 patented ClustAir technology

more stiffness and better shape

minimalist design

light colors protect against overheating in the sun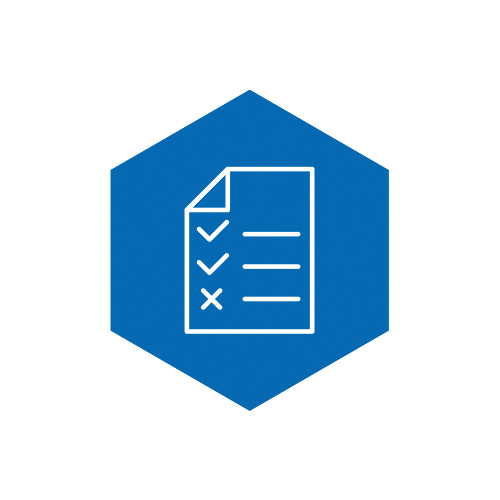 sizes: Surfboard 5'10'; SUP Wave 8'5'; SUP Touring 12'6

colors: Light grey and Tripstix blue
TRIPSTIX Ltd.
Am Sportplatz 1
82041 Oberhaching
Germany

For inquiries please contact
Stefan Klare
stefan.klare@tripstix.de
or visit TRIPSTIX at the ISPO Munich 2020
Booth: B4.606
To Tripstix