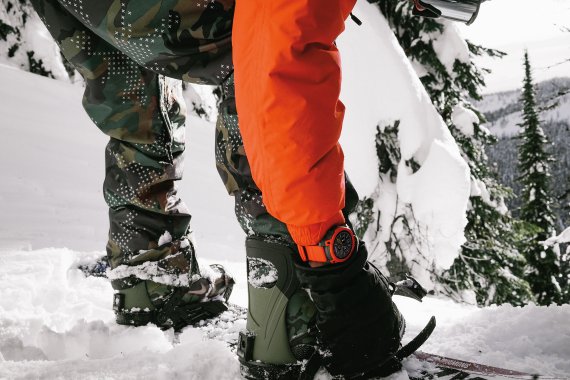 The word Nixon makes most people first think of the former US president. But second comes the stylish, extraordinary watches by the brand of the same name. Nixon has excited for over 15 years, and now has also succeeded with headphones, clothing, and accessories. Behind Nixon are Chad DiNenna and Andy Laats, two typical Californian surfer dudes who switch to snowboards in the winter.
When practicing sports, the two continue to determine that there's no watch available that meets their high demands. In terms of design especially, the models of the time were far removed from their preferences. The watch should fit their laid-back lifestyle and reflect the Californians' levity.
The timepiece also needs to be robust, and meet the conditions for surfing and snowboarding: waterproof, resistant to UV radiation and saltwater, and with a tide display.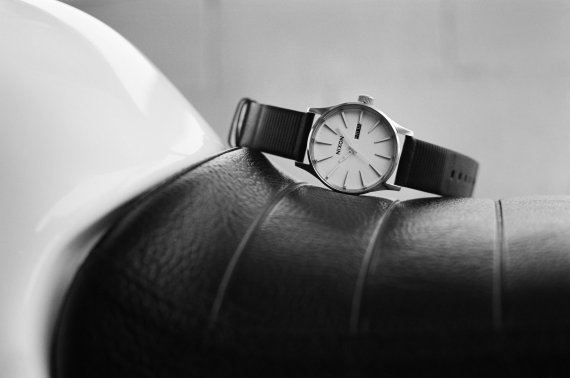 "When we looked around in the stores we normally shopped in, we only found cheap watches. And the conventional watch stores only had the standard models that had nothing in common with the action sports scene," Andy Laats explains.
Because their desired chronograph doesn't exist at this time, the extreme athlete DiNenna and the engineer Laats decide to change this together. They define a vision behind the brand, nail down their partnership, and establish a business plan. They discuss the name with a group of friends and acquaintances.
"The hardheaded snowboarders had an objection to every suggestion. When we said, 'Nixon,' everybody stopped and thought about it. Finally, a child said, 'I think my mom said that he did something bad once,'" DiNenna remembers. "We saw that we had a name that was recognizable but unoccupied. Parents didn't like it either, which seemed like an added bonus since we weren't making watches for anybody's mother."
In 1997, the company is officially founded and the two young entrepreneurs quickly find customers for their unique watches in their circle of friends. "Then we were off - as fast as we could," Laats remembers, looking back to the beginning.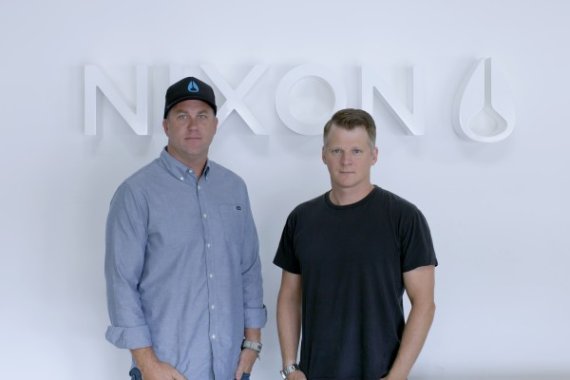 The secret tip from the small surf, skate, and snow stores doesn't go undiscovered for long, and the broad public – even outside the sports industry – sees the great appeal of the laidback designs. Today, Nixon watches belong on the arm of every trending athlete. Skateboarding legend Andrew Reynolds, WSL world champion in longboard surfing Kelia Moniz, and professional snowboarder Nicolas Müller are just three elite international athletes that belong to the official Nixon team and give the brand their feedback on the products.
Nixon lays the cornerstone for its international breakthrough in 2000, at ISPO Brandnew. The Californians are finalists in the Accessories categories. "New markets and product categories became available to us through ISPO Brandnew. We also grew considerably afterwards," says Laats, looking back on the participation.
Since then, Nixon has continued to establish new designs on the market while managing the balancing act between trends and its origins: fulfilling the demands of extreme athletes. But what's more important for engineer Laats, the visual aspect or the technical one? "I fall for a product because of its looks, but when it works like it should for a long time, then it's true love."