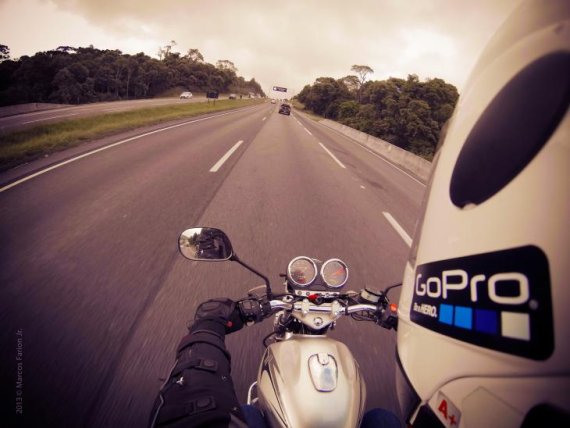 No matter the outdoor sport - the GoPro has to be there. Professionals and amateurs are proud to show off their experiences in the water, in the wilderness, or the in the air online - and in breathtaking quality at that. The success story of the world-famous action cam begins on the beaches of Bali, and really gets started with the participation at ISPO Brandnew. While the rapid growth has meanwhile given inventor Nicholas Woodman a bit of a scare, it doesn't keep him from constantly developing new innovations.
"Being able to attend at ISPO helped us meet new potential business partners and GoPro customers from all sectors of the sports world. The ISPO Brandnew Village was an excellent starting point," says Nicholas Woodman, looking back. "It was a fantastic, exciting experience. I was able share my thoughts and experiences with other start-ups." With one of his first cameras, the Hero, the Californian was among the competition's finalists in 2005.
Back then only professional photographers and cameramen could take spectacular photos doing outdoor sports. Woodman, himself an ambitious surfer, wanted to change that: "When I developed a waterproof camera, I wasn't thinking about getting rich or establishing a successful company. I just wanted to take a couple of photos of me and my friends surfing where we looked like professionals." That's where the brand name comes from: GoPro stands for "Go Professional."
To achieve this goal, Woodman first needs starting capital - and he finds it on the beach. During a trip to Bali, his girlfriend buys herself a bracelet made of mussels and pearls. The piece of jewelry looks more valuable than it ultimately is, and so Woodman invests in 600 pieces. He resells them in two months at significantly higher prices, thus laying the foundation for his company. In addition, he gets financial support from his family.
After a long search, he finally finds camera technology that's robust enough and satisfies his demands. The company is founded in 2004, and the first model is market-ready just one year later. "From the very beginning, every decision I made was about making a product that I was proud of and could stand behind 100 percent," the then 30-year-old explains.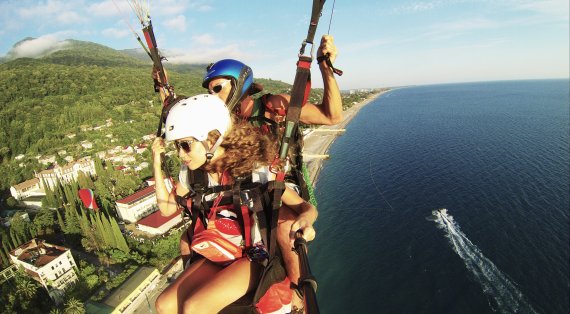 The first model is a 35 mm film camera that can only take photographs. It's protected by waterproof plastic housing, and designed to be secured on the wrist. But it quickly becomes clear that much more can be done. The second model can already record short videos, and the 3MP model also records sound. One innovation is followed by the next. At the same time the fastening options become better and more versatile, so that GoPro cameras rapidly take over the world of outdoor athletes.
Today, the state of the art is significantly more advanced. The latest "GoPro Hero 6 Black" has a distinctly faster processor, a twelve megapixel sensor, improved electronic stabilization - and ranks among the best 360-degree action cams on the market. The enthusiasm among users has been unabated for years. The YouTube channel, which hosts spectacular videos, has roughly 5.2 million subscribers and the video "GoPro HERO3" has been viewed by more than 45 million people worldwide.
In 2011 comes the acquisition of the company CineForm, through which GoPro also gains certain video coding rights. Just one year later, electronics giant Foxconn purchases eight percent of GoPro - for 200 million dollars! The listed company makes a record turnover of 1.62 billion dollars in 2015.
These days, however, the enormous success now frightens the founder. "There was a point where I worried that we were growing too quickly. Back then I should have been jumping up and down with joy at our success, but I was actually more intimidated by it. For the first time I understood what people meant when they said, 'Success can break a company that still isn't ready for it.'"
Today, Woodman can pass on his experiences. He has three pieces of advice for start-ups: "Follow your passion and surround yourself with people you trust and that are ready to support you. Also, don't pay attention to the competition, do your own thing. When you look in the rearview mirror, you lose sight of what's ahead."