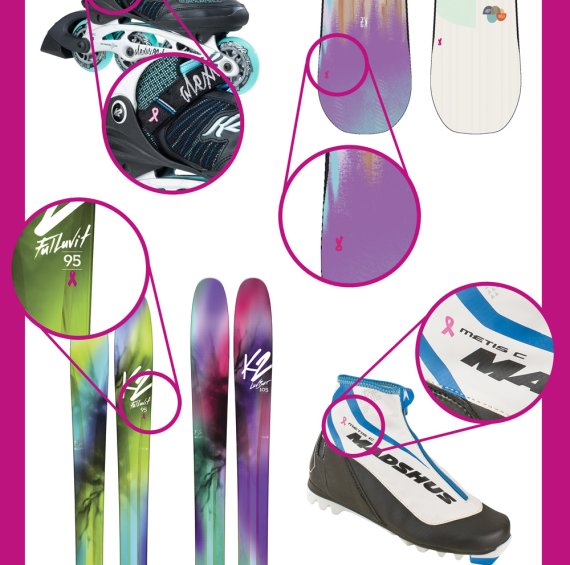 "The pink ribbon can be seen on many K2 products for women. It represents K2 Sports' commitment to lending a voice to the fight against cancer," states K2. The pink ribbon can be seen in the K2 Sports product areas of skiing, snowboarding, and skating, as well as with cross-country skiing specialist Madshus.
In total, since 2002, over one million dollars in donations have been gathered for the BCRF. The money went to research facilities and affected families. In Germany, "Brustkrebs Deutschland" receives the funds.
In Germany, donations were also collected at the so called Frauenlauf (Women's Run) in Ulm, as well as at skate nights and skiing and cross-country skiing competitions. Further joint campaigns with the end consumer and retailer events are being discussed for the future. That's according to Simone Adelwart, Marketing Coordinator Europe K2 Skates/Madshus, after a meeting with the chairwoman of the association, Renate Haidinger.
"With fundraising campaigns for "Brustkrebs Deutschland" we can not only create awareness," says Adelwart, "but also demonstrate that sports are ideal for prevention."