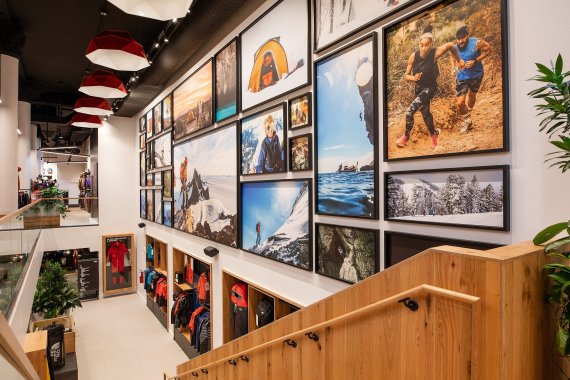 For many years now, environmental protection has been one of the issues that The North Face is very concerned about. The fact that the US brand is therefore striving to reduce its own ecological footprint and promote sustainable technologies and processes is obvious.
After all, it's about more than just greener products – it's about preserving nature in such a way that we want to discover it and need the right products to do so. ISPO.com spoke to Julian Lings, Manager for Sustainability and Corporate Social Responsibility at The North Face, about where the company is focusing and what ideas are on his mind.
Be responsible. The ISPO Munich from 26 to 29 January 2020 showcases how the sports industry is progressing in the areas of sustainability and social responsibility. Get your tickets now! 
ISPO.com: Sustainability is becoming increasingly important in the outdoor market. What is The North Face important about sustainability?
Julian Lings: First and foremost, we develop products with an ever-smaller environmental footprint. But beyond that, we want to promote participation in outdoor activities.
We want to inspire and empower people to go out and enjoy the outdoors. By doing this, they better appreciate nature, there is a higher likelihood that they will understand the challenges that nature faces, and consequently want to protect it and choose to buy more sustainable products.
We also support nature conservation projects such as EOCA. Environmental protection has always been a part of The North Face, and we've been at the forefront of important steps the industry has taken, such as being a founding member of the Conservation Alliance, to better conserve the places we love to explore and ensure they are here for future generations of explorers to enjoy. Most recently, we've been particularly outspoken on both climate change and the protection of public lands in the United States.
What are you currently working on in the product area?
We know: The biggest impact is caused by our materials, and the biggest improvement we can make here is the use of recycled materials. We have committed to targets to transition to 100% recycled polyester and 80% recycled nylon by 2025.
Nylon is more challenging, but we expect that as demand increases in the future, supply will increase, and prices will decrease. Ultimately, the challenge will be to think bigger. It's not just about being sustainable, it's about being regenerative.
What is your impression? Is the customer really interested in more sustainable products?
A good example is our Backyard Project. In 2014 we set ourselves the task of producing a collection of naturally coloured hoodies, right here in our own backyard. Since then, we have continuously built up contacts to the American apparel industry and to local farmers. Our Cali Wool Beanie, for example, is made from high-quality, climate-friendly wool from a ranch in Northern California.
Livestock farmers work with new methods that draw carbon dioxide from the atmosphere into the soil and also improve soil health. The wool yarn is spun and knitted in the country. Although the beanie is quite expensive at 60 US dollars, it is sold very well. So, if we tell the story right, sustainability works very well.
What does The North Face do to close the loop?
First of all, we try to extend the product life cycle. We have a warranty on all products – since a long time in fact.
Last year we also launched our Renewed program, where we take damaged and defective The North Face products, clean them, repair them and re-sell them again. Re-commerce in general is growing rapidly.
You only collect The North Face products? How much products do these collections actually return?
For Clothes The Loop, our instore Take Back program, we take back clothing from all brands. Less than five percent of the clothing comes from The North Face.
We're also testing renting, which already works very well in the ski industry. The North Face sees itself as a brand that empowers people to do things. This doesn't necessarily mean that you have to own the equipment. You could also rent our tents and backpacks, for example. In the UK, we have a pilot partnership with The Library of Things. We want to find out which customers would like to borrow our stuff. We are also learning there.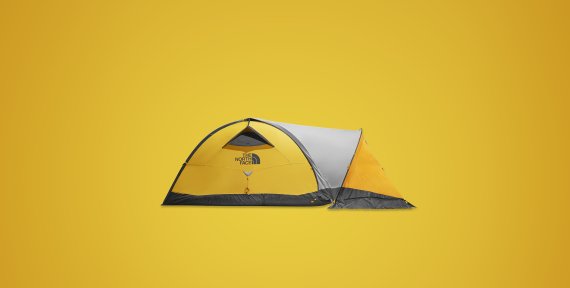 Be responsible. The ISPO Munich from 26 to 29 January 2020 showcases how the sports industry is progressing in the areas of sustainability and social responsibility.