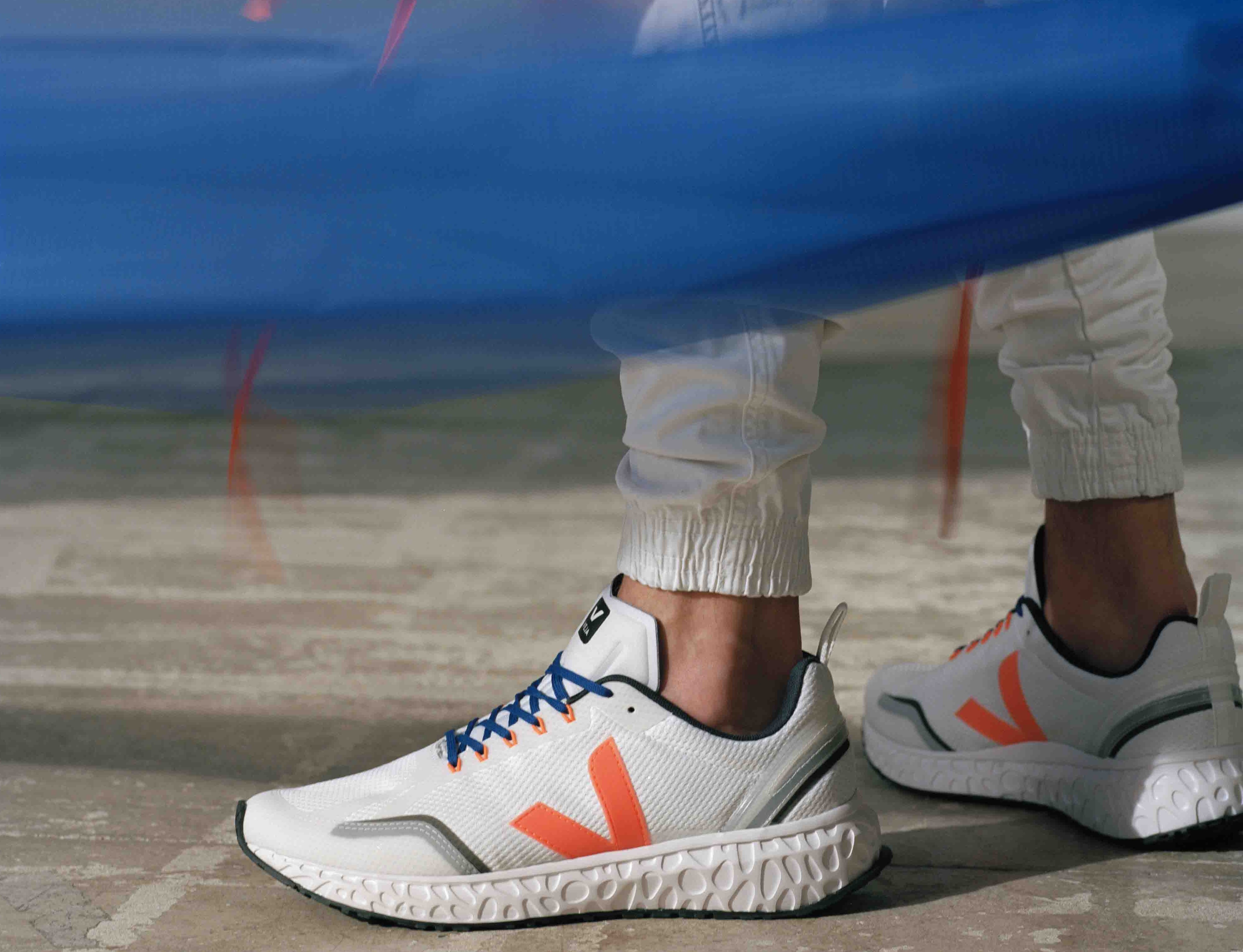 The French brand founded in 2005 Veja has set itself the goal of producing shoes that create positive effects for the environment at every stage of production. Veja chose to produce fairly in Brazil instead of much cheaper in China. The brand promises great social commitment at high transparency around their products. On the company homepage Veja even provides insights into supplier contracts.
Now the brand wants to establish itself in the running segment. Co-founder Sébastien Kopp explains to ISPO.com in an interview how to do this, what Veja stands for and with what goal the brand first comes to ISPO Munich.
Be responsible. Responsible and sustainable consumption is in greater demand than ever. ISPO Munich 2020 offers everything you need to know about the topic. To get to know more about Veja just visit the brand in hall A5, booth 208.
ISPO.com: Thinking of your brand: what are the first three words that come to your mind and describe your brand best? Why? What is your focus for the upcoming season(s)?
Sébastien Kopp: Transparency. Design. Innovation. Veja means "Look!" in Portuguese, that is to say look the sneaker, but also how it is made, by whom, in which conditions, with which materials. The goal of Veja is to create sneakers with a positive ecological and social impact. Veja has one foot in the fashion industry, and the other one in the transparency. It mixes ecology, innovation and design. 
You announce to spend zero euros on marketing activities, in order to have more "budget" for social responsibilities and fair environmental conditions. How do you create awareness for your brand in that case?
A sneaker is one of the most interesting products on an economic level because it concentrates the most advertising spending. Fiction has taken over reality – what means: usually sneakers companies spend more money on marketing/advertising than on the production chain and the raw materials. For us the reality is to know every producer, to spend time with them and create links, to allocate budget for the production, what means providing good working and living conditions for the workers instead of doing advertising and paying celebrities to sell our sneakers.
The goal of Veja is to invest our resources on the organic raw materials, production, employees' and farmers' salaries by cutting the advertising and communication budget. We believe in social networks and in the power of word-of-mouth and of collective intelligence, that is how the word is spread today. We also love to work with inspiring people and cool projects and do collaborations with them.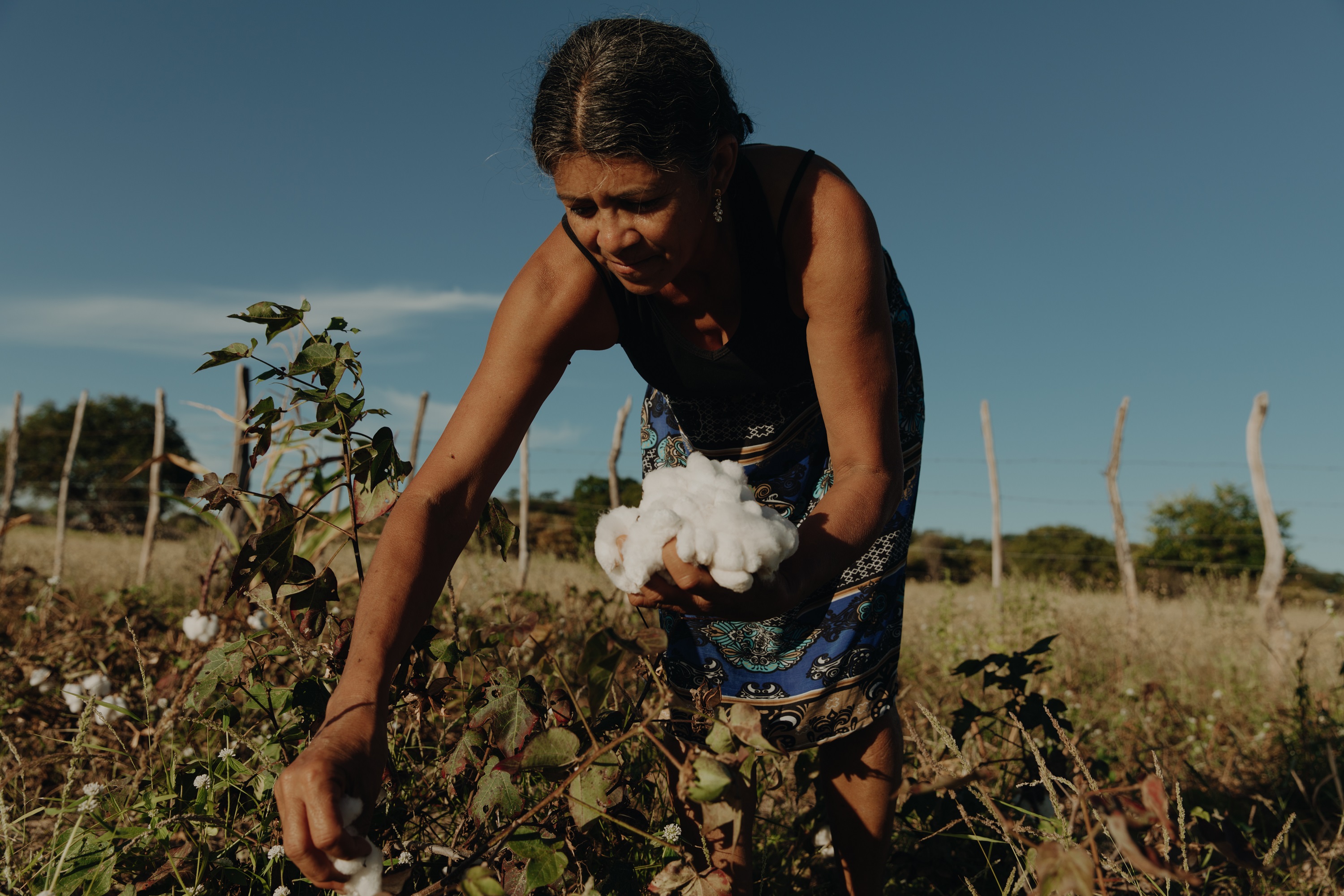 The sports and fashion markets are wide and constantly changing. Digitalization, the changing demands of target groups and sustainability are in everybody's mind. Where do you see the biggest changes? And how is your brand facing these challenges?
Our first customer is always us. We never do benchmarks or studies, we always create what we like to wear. Our clients are mainly living in big cities such as Los Angeles, NYC, London, Hong Kong or Paris. They are between 13 and 30 years old, both men and women. Most of our customers are not interested in VEJA for its ecological and ethical project but because they like the style of our sneakers. The main challenge for Veja is to push the limits of transparency and to find new innovations for our materials. Veja is still a project that needs to be better!
The running-segment is pretty new for Veja. Can you give us an idea of your developing process?
In September 2019, we launched the Condor, our first post-petroleum running shoe. A shoe that combines the maximum of bio-based and recycled materials without losing performance. To produce more ecological running shoes feels like the other brands are driving on the highway, and you are driving on a muddy road into the Amazonian forest.
All parts were tricky: the lightness, the flexibility, the sustainability of the shoes, the kind of runners who wear them. We had to rethink everything from almost zero.
The project started 4 years ago. On our journey, we realized that typical running shoes are fully made of plastic. And what is plastic? We discovered it was 99% petroleum. The idea behind our running shoe was very simple: to create the first post-petroleum running shoe, that would eradicate as much plastic as we could as well as reducing our dependency on oil. We gathered a team dedicated for this project, with specialized engineers, a project manager etc.
They spent a lot of time, searching for new innovative materials that would be recycled or bio-based and can reach the technical requirements, replacing the oil-based materials. Then we did the first prototype and tested it over 10 000 kms through 80 runners and people from the running industry. We improved it through an iterative process, mixing castor oil, sugar cane, banana oil, wild rubber, rice waste etc. This is how our Running-Shoe Condor came into being – 53% natural based and recycled. This is only the beginning.
What are the main reasons for you to attend the ISPO Munich – what are your expectations?
We are new in the outdoor market and we thought ISPO was the best place to meet people from this industry and have their feedbacks. We are always searching for innovative materials, new technologies that could improve our sneakers and running shoes and the best materials suppliers will be there. Also, we will introduce our AW20 sneakers collection and a lot of retailers start to follow us on the running project, so we believe it's time to spread the word.