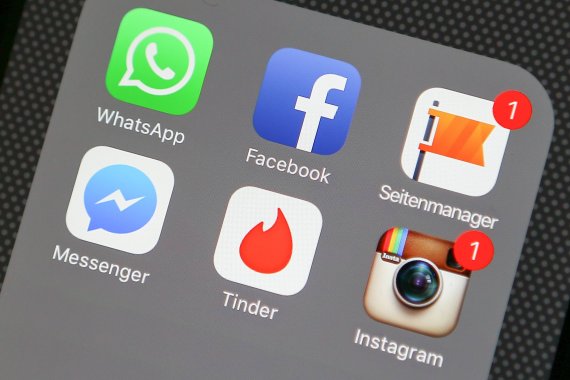 Social media is an essential part of people's day-to-day lives – and yet Sascha Liebhardt thinks: "Most companies don't understand yet that it's necessary to invest in social media marketing. Unidirectional marketing only works up to a point on social media; companies are only slowly beginning to understand that."
Liebhardt is an expert in the field of social media marketing. Liebhardt, Chancellor of New European College in Munich, offers a free webinar on the subject on the digital learning platform ISPO Academy. One of the most important statements he has already made is that social media only works in both directions.
Because some companies still aren't convinced, he delivers a web seminar with a vivid narrative structure that should engage any listener: He explains social media marketing in the same way he would explain it to his mother in the living room if she was thinking about selling her cookies. The messages are adapted for users according to the specific social media channels, as the target audience differs from channel to channel.
You will come across more of the younger generation on Instagram, while the age range on Facebook is much wider and on LinkedIn there are the decision-makers who could finance the cookie project. That means the delivery of the message, and also the choice of images, should be appropriately matched to the target audience, as Liebhardt shows in his webinar.
This goes for both selling cookies and for the sporting goods industry: Everything is based on one concept: "Developing your own core competency, but from the point of view of the customer. Only then can I tell an authentic story", says Liebhardt.
Therefore, he believes it is important to invest time in social networks right from the outset – instead of just leaving them aside – so that stories can be told that connect users to the company. "Anyone who's forgotten how stories are told should reread Grimm's Fairy Tales sometime", says Liebhardt. "It's a case of trial & and error – just start, give it a go and don't give up if you don't get a thousand likes right away."
To make sure you have the constant, and ideally, growing support of your community, the focus should be on continuous narratives rather than individual campaigns. "The protagonist (the company) portrays themselves consistently in a good light to the customers", describes Liebhardt. "It's about building a relationship based on trust. Individual campaigns are like fireworks – nice to look at – but disappear very quickly into nothing."
Liebhardt advises anybody who wants to ready themselves for the future to focus on virtual reality. "For example, before you plan a ski holiday, it'll be natural to want to see the place in 3D first", he reckons. Of course, it is a similar story when it comes to buying shoes or the next wearable technology: Companies can already take their customers on a ride with virtual reality clips.
Adidas, Nike and Puma can all still learn something when it comes to social media marketing, believes Liebhardt, since "so far only Apple has really managed to create this relationship (friendship) in a big way with its followers – to have a very strong identification with the brand and the products". Small sporting goods retailers can still easily beat the big players. On social networking sites, guerilla marketing, an unconventional, attention-grabbing campaign that is about giving users that "wow" effect, offers even greater opportunities.
Guerilla marketing is a great way to start, as it involves a small budget but a lot of energy and soul. "The testimonials of athletes and teams" help the big players, says Liebhardt. "But in the long term, the consumer cares most about their own preferences. Consumers are becoming less naive and no longer really believe that they could run as fast as Usain Bolt. They just want to wear the same shoes." Or eat Sascha Liebhardt's mother's cookies.