The news spread in no time at all - Schöffel and Felix Neureuther will be going down the same path in the future. With an awareness level of over 90 percent, Felix Neureuther is one of the most prominent faces in the sport and far beyond. Schöffel itself achieves an awareness level of around 80 percent in the target group. Relevant figures that are now reflected in a new powerful association and a fresh advertising campaign for the general public. "There's something great about working with a family business. I'm attracted to working with people who have a passion for something and have done so for many generations," says Neureuther, describing his motivations for becoming a brand ambassador for Schöffel. "I want to take responsibility and give something back to society. Together we can achieve a lot!"
Neureuther is a father of three and the concerns of the next generation are particularly close to his heart. It is not without reason that #WirSindNatur (we are nature) is being used as the first joint brand message. The concerns of people and nature are the focus for both partners. Thus, the future joint work is to go far beyond the development of new products and advertising activities. Neureuther's commitment to sustainability issues coincides with the values of the Schöffel family business, as does his passion for outdoor sports. Neureuther's personal commitment and large media presence offer enormous potential for a strong collaboration.
Felix says what he thinks and does what he says," says Reiner Gerstner, Senior Vice President Marketing at Schöffel, describing one of Neureuther's special and fundamental traits. As it stands, everything fits together, both for Schöffel's brand essence and the associated message I'm out. "We, Schöffel and Felix, act confidently and passionately, even if that's sometimes perceived as unpopular. Moreover, Felix is one of the most successful and well-known athletes of our time. His high profile and popularity works beyond national borders," says Gerstner, emphasizing the added value of the joint partnership.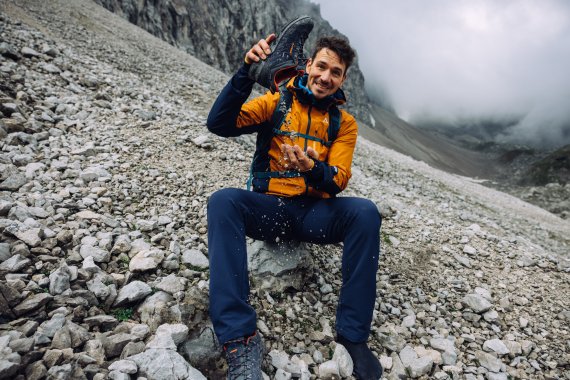 Basically, a brand ambassador should be a perfect match for the target group, the brand vision and the associated strategy. It is essential that the mindset, lifestyle and spirit of the brand and athlete are in perfect harmony. For Schöffel, key concepts such as: Family, the enthusiasm for activities in nature and the conviction that this will be protected and preserved for future generations. "At Schöffel, we are already perfectly positioned in the athlete team; however, since the beginning of my work at Schöffel, I was looking for an:r athlete:in from Germany to perfectly reflect our clear framework conditions. In doing so, we liked to have someone who would work in the three DACH countries, with male and female target groups, and across a broad age spectrum of target groups.
In every consideration, Felix was a top hit," says Reiner Gerstner, explaining the basic criteria for choosing brand ambassador Neureuther. But in addition to marketing-specific reasons, there is much more to the selection of the former skiing ace, as Reiner Gerstner emphasizes: "Felix is a family man and the protection and preservation of nature are a matter of the heart for his entire family and for him. There we are 100% in agreement. Nice story on the side: At the Gudiberg in Garmisch, only two athletes from Germany have been able to win ski races so far, both named Neureuther. I would like to say that the cooperation with Felix is also about Christian, Rosi and his wife Miriam and the kids. This has nothing to do with sponsorship, but it is a very inspiring environment. It's fun, enthusiastic and connects us."
Schöffel follows the belief that everything we do or don't do eventually comes back to us. Consequently, the well-known outdoor brand seeks continuous improvement in every aspect of all its endeavors and production processes. "Felix already works intensively with children and young people through its "beweg dich schlau" initiative and therefore has a high level of credibility - also with parents," says Reiner Gerstner.
Schöffel is committed to a generational mission, and that's exactly where the new partnership comes in. "Dealing with climate change, nature conservation or social responsibility for the people involved in the supply chain MUST have a long-term effect, across generational boundaries," Reiner Gerstner explains the company's intentions.
Felix Neureuther sees his partnership in this as a close exchange with Schöffel and also wants to leave nothing to chance when it comes to product development. "We meet regularly and Felix is able to give spot-on feedback on our products, as he himself is passionate about the three Schöffel activities of skiing, hiking and cycling. But it's above all the personal touch that creates a very special value for us," says Reiner Gerstner, explaining the joint paths taken in product development.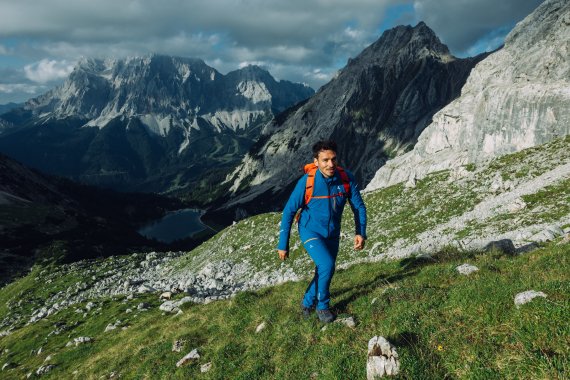 For the entire Schöffel staff and the owner family, the experienced marketing expert sees the collaboration as pure inspiration. This fresh motivation is intended to support the brand in its goal of remaining one of the top outdoor brands. Schöffel has one overriding goal in mind: "We want to become THE love brand & No. 1 in outdoor, ski & bike," says Gerstner about the strategic goal, which is to be achieved in the DACH region in the near future. With so much common ground and motivational power, we can certainly look forward to the joint output of the partners.