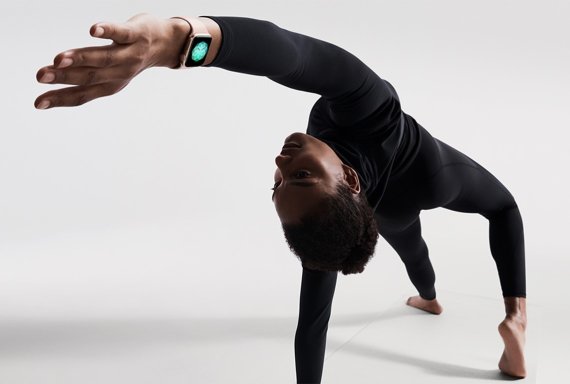 Polar Vantage V is a premium multisport watch designed for pro athletes, and for "anyone who trains like a pro". If you're looking for a high-end waterproof companion for triathlon or marathon training, Polar Vantage V is the perfect match.
Vantage V is the successor to Polar's V800. It incorporates the new Precision Prime heart rate technology that uses 9 optical sensors in 2 colours and wavelengths to extract data from different layers of the skin. Skin contact sensors allow Polar to achieve reliable heart rate measurements which are accurate and timely. The buttons and touchscreen interface are of the best of both worlds. Information such as how fast the speed is changing, is displayed on the screen; it helps the runner reach their goal.
But is it worth shelling out $500 for this high-end watch? Vantage features serious sports tracking right down to sleep. This watch is loaded with a great deal features ready to excite athletes of all levels. That makes it Polar Vantage V a great choice for athletes.
Garmin Fenix 5 is the tough multisport GPS watch that's ready for any outdoor or sport challenges. The watch boasts many advanced features such as wrist-based heart rate, built-in activity profiles, and performance metrics plus navigation functions. The watch supports Smart notifications, Group Track, and automatic uploads to Garmin Connect.
This is the ultimate multisport GPS watch with full-colour TOPO U.S. mapping, routable cycling maps, and other outdoor navigation features. Featuring stainless steel bezel, Fenix 5 is fit for adventure with rugged design.
Built-in navigation sensors include GPS and GLONASS capability to track in more challenging environments than GPS alone as well as 3-axis compass, gyroscope and barometric altimeter.
One of the great things is its battery life. The battery will last up to 14 days in smartwatch mode, up to 24 hours in GPS mode or up to 75 hours in UltraTrac™ battery saver mode.
Connected features include smart notifications, automatic uploads to Garmin Connect online fitness community and personalization through free watch faces and apps from the Connect IQ store.
For $550, Garmin Fenix 5 is a great choice if you're looking for a rugged outdoors watch.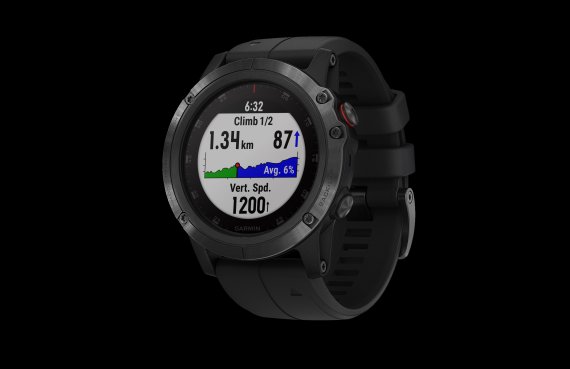 Apple's much anticipated Watch 4 series hit the stores in September. Loaded with health and fitness features, Apple gave its The Watch 4 a slimmer look than the 3rd gen smartwatches currently in the market, meaning it will look less bulky on your wrist. The most talked about feature is its ECG. The Watch 4 can take an electrocardiogram (ECG) in just 30 seconds and enables you to share the data with your doctor. Another great feature is the fall detection, which automatically calls for emergency help in case the wearer suffers a hard fall. Aimed at people aged 65 and over, the fall detection feature could be a lifesaver.
For fitness, the addition of automatic start and end detection of workouts brings the Apple Watch up to par with competitor fitness wearables – finally. Fitbit, Garmin and others have featured auto-detect workouts for years and it's now the yardstick for such devices.
Apple Watch Series 4 features the S4, a new 64-bit dual-core CPU and a new GPU, doubling the performance of the watch.
The price: The GPS version is $399 and the cellular option starts at $499. So, Apple Watch 4 may be one of the most expensive smartwatches out there, but it's also one of the most popular; at least that's what Apple claims.