ISPO.com: How did you come to Messe München yourself?
Alexandra Denker: I've been there for a good three years now. I have always used ISPO Munich as a visitor because I come from the winter sports industry. I previously organized winter sports events in the Alps for an agency in Graz. ISPO Munich was always a fixed point in the season calendar. There you meet your partners, magazines, cooperations and brands, get inspiration about what's new on the market - and of course you don't miss out on the parties.
Then I found myself in Munich. I asked myself: Where do I want to continue organizing events? This task of getting everything out of an empty hall has always fascinated me. So I switched to the other side and since then I've been allowed to move the stands back and forth myself.
You say you helped organize winter sports events yourself before. Which winter sports event impressed you the most?
A sporting highlight with a competitive character for me was the organization of the Pleasure Jam. There were always great riders from the freestyle area. Seeing Anna Gasser deliver and win is definitely something I remember.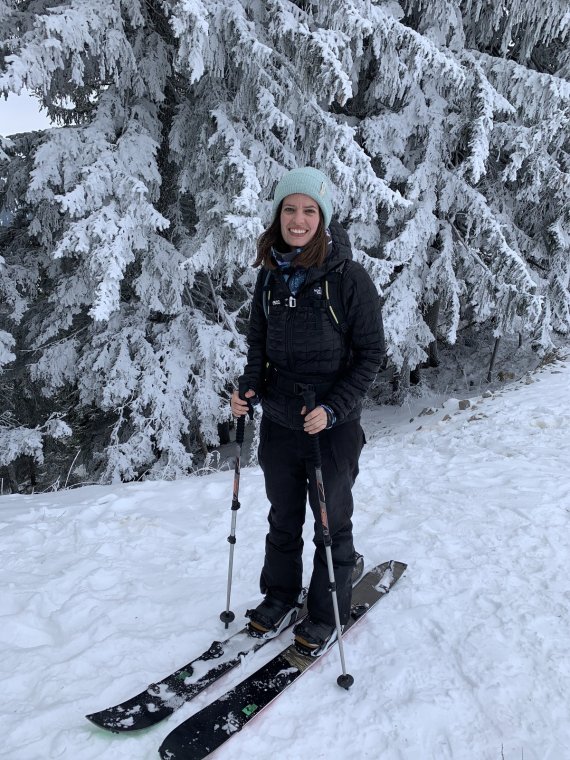 What other special winter sports events were there for you?
The glacier openings were always very special. For example, when the community came together on the Kaunertal Glacier. In the meantime, however, I've come to view this critically. How absurd it actually was to be on a glacier at this time in the summer and to ski on a glacier at all, while everyone has in the back of their minds that it will melt away from us in the next few years.
That's why it's now my highlight of the season when there's fresh snow that doesn't come from the cannon. My favorite are big powder days, where you ski endlessly through the powder and draw your lines until your legs don't carry you anymore.
What are your favorite sports?
I mainly snowboard. In the past I was mainly active in snowparks. I also organized junior contests and coaching sessions for girls. But in the last few years I've shifted towards splitboarding. Now it's my balance to go up the mountain under my own power, then ski off-piste, learn the terrain and acquire avalanche skills. In the summer, I'm mainly mountain biking or hiking in the mountains. Some mountain always has to be there.
Have you already set yourself sporting goals for the near future? Do you want to climb a special peak?
There is nothing planned yet. But it's always exciting at the start of each season to see how fit you are and to feel out how far you can go. The first time I managed the thousand meters of altitude with the splitboard, it was a good performance for me and I was extremely proud of it. I'll have to see if I can get there again this winter and build on that.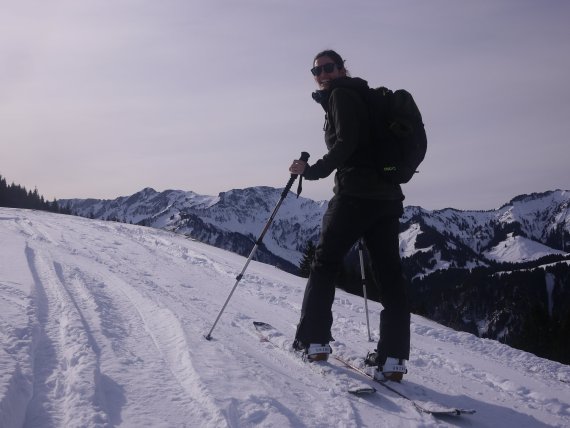 Where do you like to do your laps on the bike?
Mainly in the bike park. I let myself be pulled up comfortably by the lift and then hone my cornering and jumping techniques. I also like to have root carpets and stones in between. Easy to advanced bike park trails are my metier.
What development in winter and cycling in recent years is also high on your personal sporting agenda?
In splitboarding, it's always interesting when it gets lighter and easier. The lighter the equipment, the more fun it is. I always look enviously at the skiers, where development has progressed more rapidly and you don't have to carry much weight around with you. There are working systems to make splitboards lighter and easier to handle, but there is still room for improvement. But in general, splitboarding is becoming more and more popular, even among my acquaintances. You're more attentive on the mountain, you fight for your own vertical meters. This higher demand will give splitboarding another push for the future.
And on the bike?
In mountain biking, there's no getting around the e-bike. At the beginning, I was critical of it, but now I can completely understand why people get on them and go for a ride during their lunch break. I've done the same on the Isartrails in the meantime. A great development in this area!
What are you passionate about outside of sports?
I volunteer at Quartiermeister e.V. in Munich, where I work for a fairer economy. In this case, using beer as an example. Quartiermeister is a limited company that brews beers near Munich. With every beer sold, social projects in the region are supported. As an independent body, the association ensures that the funding reaches the right initiatives.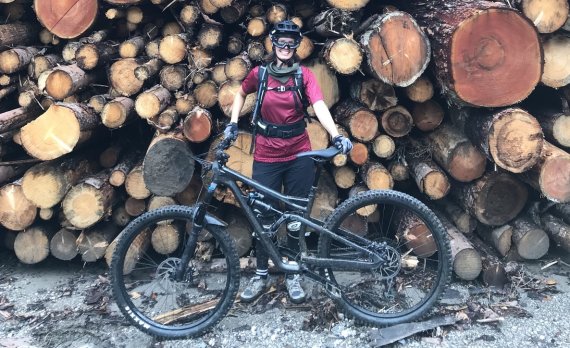 In your job, you deal with the winter sports and bike industries. Let's be honest: Which is the more casual community?
I like them both. Of course, if you do the sport yourself, you have a more personal common ground. That's where both sports groups are equally relaxed and accessible. I totally enjoy the enthusiasm for the sport. And you notice that there is no longer such a camp thinking à la "I'm a pure mountain biker". People are on the road more seasonally. In summer on the bike, in winter on the board - but also open to trying ski tours. I have the feeling that the boundaries between the sports are melting away.
What are the topics that are particularly burning under the nails of your winter sports and bike customers before ISPO Munich?
The big question is, of course, what will winter look like? At the moment, the warehouses are full. The retailers have hoarded everything they can. Due to the energy issue, there is a lot of uncertainty ahead of the coming winter. Will lifts be allowed to run at all? Will they be supplied with gas? How will their system relevance be classified? Then there are the supply chain issues, so goods are sometimes not available at all. It's an uncertain view of the future. But I am confident that things could look better again in 2023, partly because the industry will then be able to make even better use of the positive effects of the new date of ISPO Munich at the start of the winter season.
Otherwise, the topic of sustainability continues to drive many brands. There are larger and smaller developments, for example in the areas of recycling or environmentally compatible wax. This is exactly the kind of initiative that needs to happen, otherwise criticism of winter sports could become louder. Be it questions of snow production, long travel distances or energy supply. How can winter sports ensure that as little nature as possible is destroyed so that it can ultimately be enjoyed? I think how to deal with this ecological footprint as an industry and individual brand will also be an exciting topic at ISPO Munich.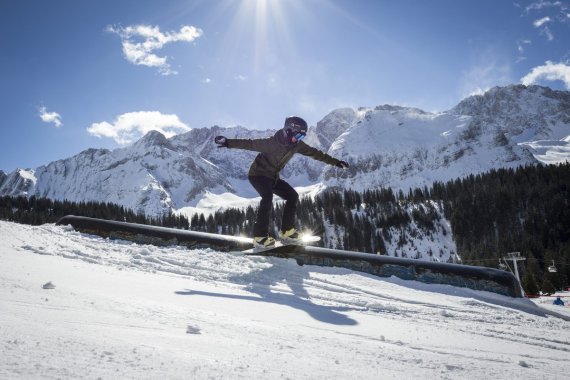 One point of contact for this at ISPO Munich is the Sustainability Hub, which you are helping to organize. What exactly will that look like?
The Sustainability Hub has a very long history at ISPO Munich. It's our place to present initiatives, associations, projects, and ideas that make a difference when it comes to sustainability. These measures are presented away from a branded trade show booth. This is particularly well received because it invites people to meet and exchange ideas on neutral ground. It is a great melting pot for many good ideas. They are presented in an uncomplicated way on a small scale. All it takes, for example, is a poster. So the financial hurdle is particularly low. The whole thing is curated by our partner Greenroom Voice.
Is there an overriding theme for the Sustainability Hub at ISPO Munich 2022?
This year's main topics in the Sustainability Hub are transparency and traceability. Both are relevant for the industry, especially due to the current supply chain issues and the upcoming supply chain law. All those who are thinking about this and have developed new ideas are welcome to participate and exhibit here. There will be daily tours. In addition, our partners will offer know-how for concrete implementation.
What's also new: The Sustainabilty Hub was usually located in the outdoor halls, but at ISPO Munich 2022 it will have a new home in the Future Lab in the heart of the trade show.