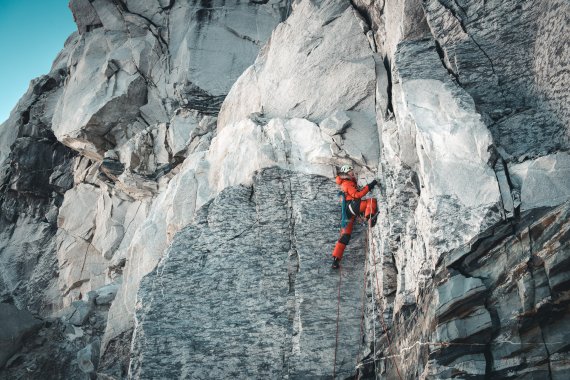 "Up alone" (Original title: "Ich oben allein") is the title of Kobusch's book - and that sums up his biography quite well: Jost Kobusch is a much discussed mountaineer - his trademarks are solo ascents at high altitudes. Some see in him a pioneer who could push the boundaries of mountaineering further, others a life-weary mountaineer. The reason for this? He wanted to climb Mount Everest solo in the winter of 2019/2020 and failed for the time being.
During the whole expedition OutDoor Society was in contact with him via chat
However, the failure of the expedition does not prevent Kobusch from sticking to his motto "departure into the unknown".  New routes especially first ascents, particularlyin winter, are his personal mission.
The new, the unknown and the unconventional are what excites him. For him, the question instead of "can I fail?" is: "what can I learn?
At 21, Kobusch climbed the Ama Dablan solo and without oxygen. This made him the youngest solo climber and the first to make a name for himself. He became known worldwide as "the avalanche filmmaker" when he filmed an avalanche on Mount Everest in 2015 that took 19 people with it to their deaths. His first 8000-meter peak was the Annapurna in spring 2016. In 2018, Kobusch, originally from the German federal state North Rhine-Westphalia, was on the shortlist for the Piolet d'Or ("golden ice axe"). Which is something like the Oscar of the mountaineering scene.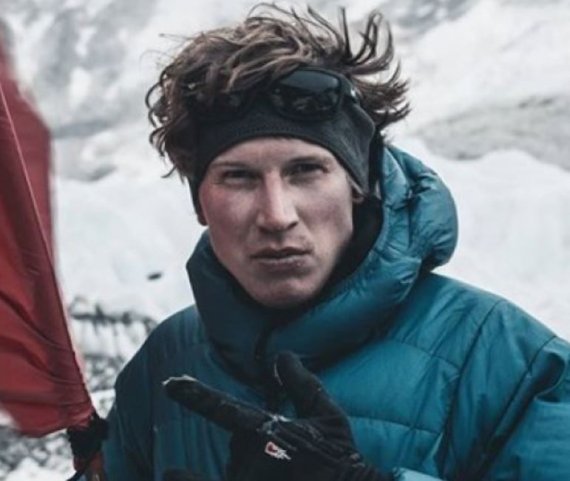 Kobusch regularly takes his followers on his adventures in extensive Instagram posts - always with personal thoughts and insights.
New routes, new insights and a new understanding of the current situation are also the central topics at ISPO Re.Start Days - the digital live conference for the sports and outdoor industry. Kobusch will share his perspectives and approaches when it comes to mastering difficult situations. The ISPO Re.Start Days on June 30 and July 1st, 2020 will provide orientation and growth strategies for the time after the lockdown. In addition to Kobusch, the participants can expect many other top-class speakers - athletes, managing directors, industry professionals - from the world of sports and outdoor.