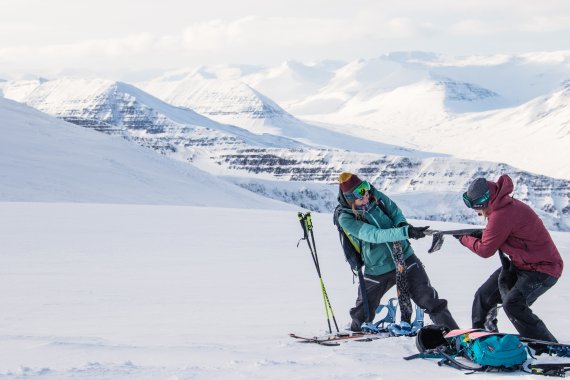 Beautiful pictures of surfing and splitboarding in Iceland underline the message of Anne-Flore Marxer's and Aline Bock's "A land shaped by women": equality. Iceland is (according to a study of the World Economic Forum) a leader in equal rights and the Icelandic women are determined to fight for it.
And so are Anne-Flore Marxer and Aline Bock, who have had a huge success with their film project and have already received more than ten awards worldwide. But equality has not yet arrived in board sports, say the two of them. Aline Bock talked to ISPO.com about what this means in the life of a professional sportswoman and filmmaker.
Be creative. Women as a target group are also a topic at ISPO Munich 2020. On Monday, 27 January, the special evening about this topic will start at 6.30 p.m. with keynote speaker Oona Horx-Strathern on the role of women and current megatrends. You can find the application here.
You can find more general information about the ISPO Munich program in the event schedule
Mrs. Bock, you and Anne-Flore Marxer made a tour for the film "A land shaped by women". How was the film received?
Alina Bock: The film was very, very well received. We had a premiere tour all over Europe and were sold out at almost every stop. The feedback after the film from the media and viewers was as we had hoped: the audience felt motivated and inspired and wondered what they could do for equality themselves. We also received inquiries as to whether we wanted to show the film in educational institutions or to young refugees. This is a great honor to us.
Of course, there was also criticism and we often heard the question why we didn't show men. The answer is simple: we explicitly wanted to offer women a platform, since 80% of outdoor films exclusively show men and then nobody asks why there weren't any women to be seen.
Obviously you have hit the bull's eye for the audience on the subject of equal rights ... with the sponsors as well?
At my sponsors, Vaude and Thule, women were responsible for the budget and they were enthusiastic about the concept right from the start. Thanks to them we had the opportunity to realize the film. But finding a big external sponsor was impossible, I hope this will change in the future.
The budget for films is becoming increasingly tight in the industry. How did it go with the financing for the film and the tour?
Through the three films I've co-produced in the course of my career, I know that it's very difficult in the film industry to get film budgets from sponsors. Especially as a woman. The budgets men get in the industry are much higher. 90% of the action films are conceived by men and men are the protagonists - only with a little luck women are featured.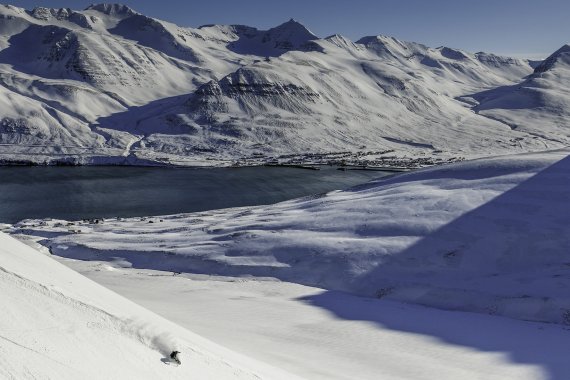 How do you see the development of equal rights in board sports in general and what can be improved for female athletes today?
In my opinion, a little bit has changed, but not much. Companies still support teams that predominantly consist of men. They might have one or two women on the team and boast about it. However, the whole budget still flows to men and a woman actually has no chance to stand on an equal footing with her teammates.
The argument is mostly that mainly men's snowboards are sold. But this is exactly where I see the problem: When a company manufactures and advertises 90% men's boards, women don't feel addressed at all. In order to have a balance, one should actually bring the same number of women's and men's boards onto the market and distribute the budgets equally. Snowboarding is made difficult for women to access because we are simply under-represented, if represented at all. Especially in the media.
We did a coverage with the Süddeutsche Zeitung and they discussed with us that 90% of their reports in their sports section are about men. So when women are not represented at all, the image spreads that women do not do sports because it is too dangerous, difficult etc. for them.
So what do you have to do to get money for a (film) project as a female athlete?
I have the feeling that as a woman, you have to prove yourself more and perform better in order to get the same budget. And that's very frustrating. After two successfully produced films I just don't understand why I got less budget for my third film than a project men have suggested. I hope that after this very successful project and the great media interest, it will be easier for me with follow-up projects.
How was it when you were still riding the Freeride World Tour (FWT)?
In the reports that the FWT produced, women were briefly dealt with and once even completely forgotten. How and where will young girls find their role models? I used to measure myself against women, because I thought if she could do it, I could do it, too! Women simply inspire and motivate me more.
Women must be represented equally in the media and marketing strategies must also target women at eye level and not stereotyped - such as the sexy surfer. At the moment when marketing is only aimed at men, you eliminate 50 percent of the target group... that doesn't make any sense!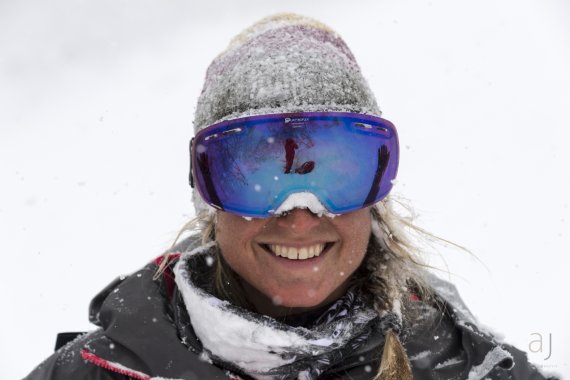 Speaking of marketing.... How important is social media for your career?
(Laughs) If I would not be a media person, I would not necessarily use social media as a private person. But there are positive and negative sides to it, of course. The positive side is that you know where your friends and distant acquaintances are right now. On the other hand, it is a pure self-portrayal in which many things are misrepresented. All our profiles come with the Hashtags #bestlife #besttimeofmylife etc. This representation of course distorts the real picture. Social media can make you feel bad, because you can easily get the feeling that everyone lives a better life than you do.
Of course, you can generate a huge reach with social media, but it is also incredibly fast moving and the numbers are not necessarily meaningful. Fortunately, my social media profile does not have the highest priority among my sponsors. I'm not an influencer or blogger and I don't sell products I don't stand behind. I really want to stay authentic.
Your authenticity has certainly helped you in your long career. How important was your title "Freeride World Champion" 2010 for your career?
The title was very important for me and opened some doors, although the Freeride World Tour was never my big goal. I accidentally slipped into it and then had a lot of fun with it. The unexpected world champion title has brought me the attention of the German mainstream media and is definitely responsible for the fact that now, ten years later, I can still earn money with my passion. In addition, the title has helped me build a broad network that helps me produce and market stories and films now.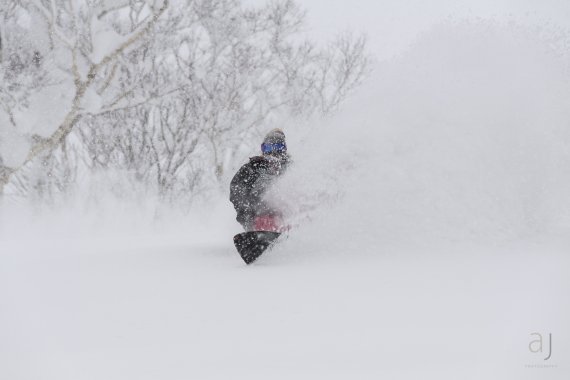 Today you live your life in the mountains, at the sea and in your van. With this you are exactly at the nerve of time, because Outdoor and Vanlife are booming at the moment. How do you see the development of snowboarding, surfing and outdoor? Are these areas merging more and more?
In general, I think that as you get older, you become more interested in other things and more open-minded. The young snowboarders of the old days are now in their mid thirties and upwards. At that time it was about pure snowboarding, today the attention is more on the feeling and the experience. This is also noticeable in recent film projects, which usually also contain a message or a story. With me, my interests shifted a few years ago and I started to spend more time with my other passions like surfing and biking. I am lucky that my sponsors from the outdoor industry don't just want to see me freeriding, but the whole outdoor lifestyle. I think many older snowboarders can now identify with my development.