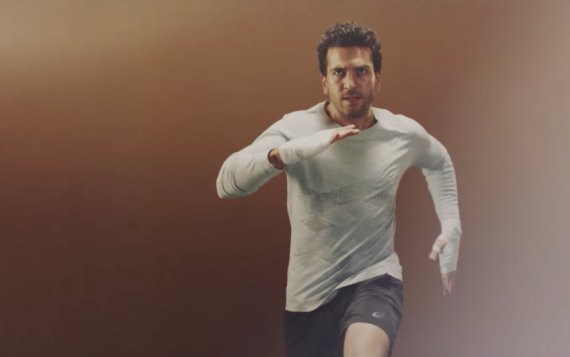 Hollywood-ready or completely over the top? In the Asics commercial, actor Elyas M'Barek ("Fack Ju Göthe") presents his sporty side. The three spots are called "Pain," "Euphoria" and "Determination" (see below).
The 34-year-old says phrases like "I am the fist punch" and knocks out his clone so that it spits blood.
Asics director: "Movies could polarize"
The Asics campaign with Elyas M'Barek is the first major one by the still young Berlin-based content agency Lure Media. "It was important to me that the films offer something unexpected," "horizont.net" quotes Björn Hamacher, Marketing Director of Asics Europe. "I am well aware that the films could be polarizing."
Asics pays Elyas M'Barek high fee
With the online commercials, Asics primarily wants to appeal to the younger target group of 14- to 25-year-olds, Hambacher reveals, "Elyas manages to convey the topic of training in a very credible and authentic way. We chose him as a testimonial because we hope it will help us reach a new target group."
In the spots, M'Barek sets the scene for Asics' fall/winter 2016 training collection. The campaign runs under the slogan "Want it more."
According to industry sources, the actor from Munich, who has almost 2.5 million Facebook followers, will receive a fee in the mid-six-figure range for his testimonial work. M'Barek also advertises for Orangina, Jeep and Sky.
Video: Elyas M'Barek in "Euphorie"
Video: Elyas M'Barek in "Entschlossenheit"