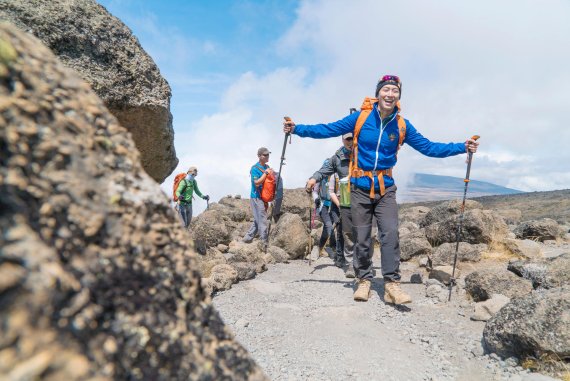 Experts expect that China will supersede the USA in 2019 as the largest consumer market in the world. In 2015, China's share of the global end customer market was 20 percent, while it was responsible for 37 percent of the global growth in this sector.
The growing Chinese middle-class is an important target group which is jointly responsible for this. 110 million Chinese people currently belong to this group. This social class is always online, well educated, enjoys consuming and loves European products.
The Chinese market is especially attractive for clothing brands from the sports and outdoor sector: Sports brands have a sales share of 30 percent in the clothing sector. They enjoy a high regard, so large logo prints are very popular among customers in China.
The following overview shows which sales channels are preferred by Chinese shoppers: 
Shopping centers / shopping malls
"The Chinese love shopping centers", says the Vice President of the Fenix Group, Alex Koska. His business group made a very successful entrance on the Chinese market with the Fjällräven outdoor specialist company.
In the Beijing metropolitan area alone there are 90 shopping malls. Chinese people could spend the whole day in these malls. "They eat, shop and can even go to the cinema there", says Koska, who is also responsible for Global Sales.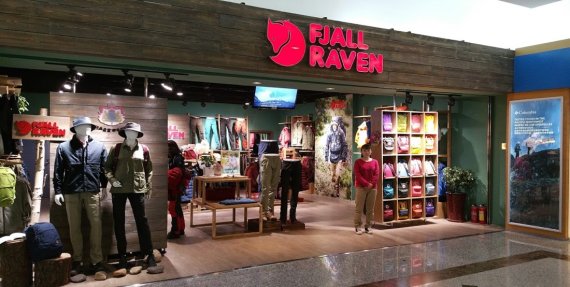 It is important to get a premium shop with a good location within the shopping center. Around the center, some rather "strange" shops have settled.
"In contrast to department stores, we pay rent in shopping centers", says Lowa's China expert, Preussel. At the same time, the sales director Asia Pacific from Lowa identifies the trend that shopping centers are becoming more and more successful, while department stores are becoming a thing of the past.
To get hold of a place in a mall, connections and the local network are crucial. That means that a good Chinese partner is invaluable.
Department stores
Department stores in China mostly use a shop-in-shop system. The companies must reach monthly sales goals and hand over a commission. This is most often around 30 percent, says Matthias Preussel from Lowa.
The turnover goes to the department store first of all, and then after four to six months the profits are paid out. If the sales objectives are not reached for a prolonged period, there is the danger of losing the place in the department store. 
"In department stores, the location plays a great roll: a good area is highly important", says Alex Koska. "I would advise on paying a little more, because performance and location are strongly related."
The crux of the matter: Poor turnover threatens the location in a department store. "You get pushed upstairs if you perform badly."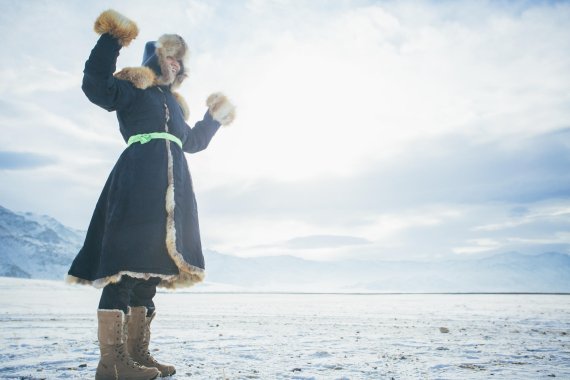 Specialist stores
Specialist stores can be directly run by a brand, license holder or a regional distributor (franchise partner). Pedestrian zones as they are in Europe are of less importance in China.
"Street-level mono-brand stores are actually rare", says Preussel. Sales mainly take place in department stores or in malls. Selling in a specialist store is a sensible option, particularly for products with a slow rate of turnover, i.e. for hardware and niche products. 
Brand stores, TMall and more
The internet giant Alibaba is the top dog in China with its online sales platform TMall. On November 11, 2016, the e-commerce giant made headlines with a turnover of more than one billion dollars within five minutes.
The reason: November 11 is "Singles day" in China (equivalent of Black Friday). Discounts make this day the largest e-commerce event in the world and show the potential of Chinese online retail.
In total, goods to the value of 17 billion US dollars were sold in virtual shops on 11/11/2016. In comparison, Black Friday in the USA reached 3 billion US dollars.
Fjällräven generates a quarter of its sales in China over virtual markets like TMall and JD.com, as well as on its online store.
The Scandinavian outdoor specialist therefore exceeds the average in comparison with other outdoor brands. The Chinese Outdoor Association (COA) indicates that over 15 percent of outdoor products were sold online in 2016.
Even if the growth has slowed down, the COA reckons that the share of online sales will rise to over 30 percent by 2020. Along with online stores and e-commerce platforms, sales from apps such as WeChat are also included in this. Many direct mailing companies sell goods directly from Germany to China in this way.
Other sales channels
Along with the common sales channels, a significant portion of products are sold over alternative sales channels. These include government organizations, clubs (non-profit), businesses which are led by tourist destinations (especially in the ski and golf sectors), as well as bulk purchases by companies (gifts for employees and corporate customers are very important).
Alex Koska indicates for Fjällräven in China that around a fifth of sales are made over alternative channels. 
To sum up, Koska and Preussel say that there is no one ideal solution. It is crucial to have a trusting partner in China with good contacts and the opportunity to create a picture of the local situation. "Everyone makes errors on their way into the Chinese market", says Preussel, "but it's worth it!" 
Video: How ISPO BEIJING was successful