You want to talk to Alexander Zverev about your backhand? Or take a selfie with Denise Schindler? Or maybe just toast with Anton Palzer? Then ISPO Munich is your place to be. The world's largest sports trade show not only attracts brands, retailers and visitors from all over the world, but internationally renowned athletes also use the opportunity to meet their community again, to share their insights in talks and to present their own projects with which they want to advance the sports business.
We introduce you to 5 athletes (+ one bonus athlete) who have already confirmed their participation at ISPO Munich, so keep your eyes peeled when visiting the show - or on our social channels. Because of course we'll take you along live!
Denise Schindler lost her lower right leg in an accident at the age of two and found her calling at 18: paracycling! Since then she has fought her way to the top, won four Paralympic medals and is a three-time World Champion in paracycling. And she wants to help others who are in the same situation: In collaboration with a software company, she developed a laser scanning process that can be used to produce prostheses that fit precisely.
See Denise live at the Diversity Panel "The potential of inclusivity in sports and business development" (Nov. 30, 2022, 1:00 p.m. - 1:50 p.m. on the Main Stage) together with former decathleteChristian Schenk and entrepreneur Katharina Inselkammer.
Tennis pro Alexander "Sascha" Zverev and his brother Mischa will also be at ISPO Munich! On the first day of the trade show, you will get exciting insights from the dream team on innovative training technologies such as virtual reality (28.11.2022, 16:45 - 17:50: "PK Improver with Alexander and Mischa Zverev, moderated by Imke Salander", socializing and networking area).
The two will also present the ISPO Cup, an award for social commitment, which this year goes to Patagonia (11/28/2022, 6:00 - 6:30 p.m. on the Main Stage). The ISPO Party will take place directly afterwards - so maybe there will be an opportunity to have a beer with the Zverev brothers.
Imke is an absolute power woman - not only is she a passionate athlete and Hyrox record holder herself, but she is also a presenter for DAZN, among others, an influencer, personal coach, model, brand ambassador for many top brands and has her own podcast. So she's a personality worth getting to know. And this is what you can do: start the day with Imke at the Community Run on the first day of the trade fair (28.11.2022) (7:15 - 8:15 am, meeting point Entrance West)! She will also host the Talk of the Zverev brothers and the Athlete Talk (28.11.2022, 13:00 - 13:50, ISPO Award Exhibition).
From ski mountaineer to racing cyclist: Anton "Toni" Palzer stood on skis for the first time at the age of three, had a steep professional career and then decided to switch to cycling. Not an easy challenge! His motto: "If you don't leave your comfort zone, you can't develop!" And he did leave it: Today Toni rides for Team Bora-Hansgrohe and is a Red Bull athlete. Find out how he made this change on a live edition of the Red Bulletin podcast "The Biohacking Practice." You can also meet Toni at the Red Bull booth at ISPO Munich.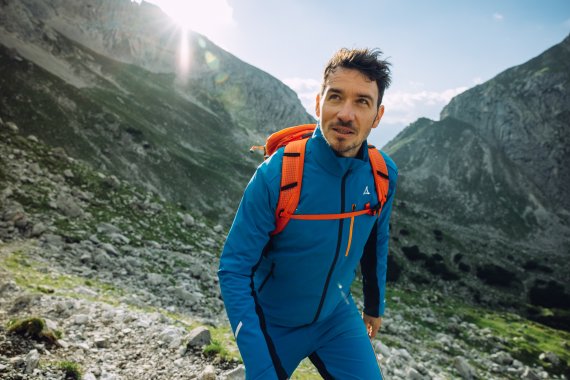 Felix Neureuther has now ended his professional career as a ski racer, but still uses his fame to do good. With his own foundation and campaigns such as steps4Help for example, he is committed to ensuring that children get enough sporting opportunities to stay healthy - something that was clearly neglected during the Corona crisis.
This year, with a bit of luck, you'll meet Felix Neureuther at the Schöffel stand - he and the Brand are united by values like family and responsibility and love for nature.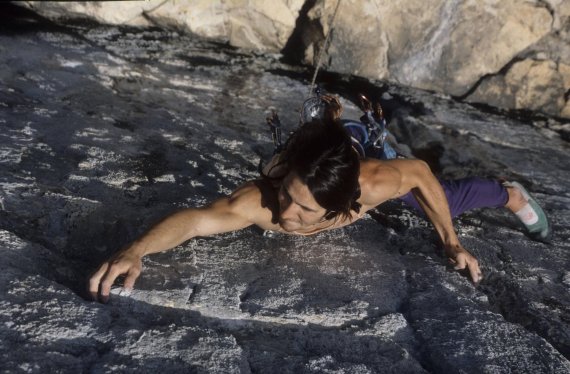 Extreme climber Thomas Huber from the "Huberbuam" will also be at ISPO Munich! He will be presenting his new book at the Young Pirates booth (Hall A1.408) on November 29, 2022, starting at 6 p.m.: an autobiography about the ups and downs of his life, his childhood near the Alps, his spectacular tours, always picking himself up again, and a kidney tumor that he survived. So it's worth a visit! And afterwards there will be a party with Red Bull DJ at the booth.