Christian Schenk put on the crown of athletics at the 1988 Olympic Games in Seoul: He won the gold medal in the decathlon. 30 years later, his book "Riss - Mein Leben zwischen Hymne und Hölle" (published by Droemer Knaur) was released. In it, he provides an intimate, very existential look into his sick soul. It is a life confession that tells the deep blackness in the life of a man who once stood in the glaring light. But the 57-year-old does not give up, even though, in his own words, he had to spend around 90 weeks in a psychiatric ward.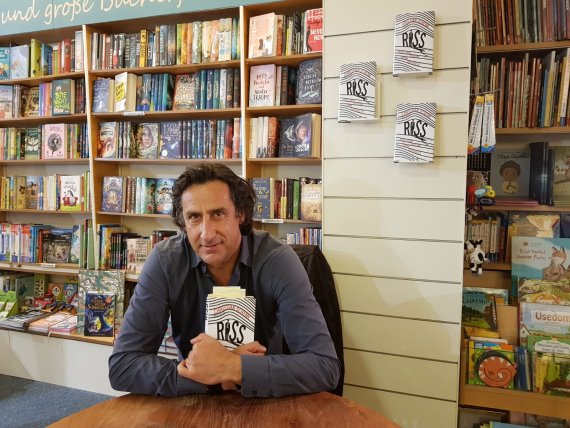 Today, Schenk knows very well when he needs to shift down a gear or even several gears. And he has discovered a new topic close to his heart: Inclusion. In his eyes, sport is ideal for connecting people - with and without handicaps. Schenk recently organized the Rostock festival "all inklusiv" for the first time - a weekend of diverse events, for example readings, cinema screenings, symposia, roundtable discussions and sporting activities. We talked to him about serious and lighthearted topics, and about how he wants to make inclusion light, positive and catchy.
Trigger warning: This interview is about depression and suicide. For some people, these topics can trigger negative reactions. Please be mindful if this is the case for you. Help for those affected is available from the German depression help onlineor by calling 0800/3344533.
ISPO.com: The European Championships in Munich have just ended, with a German gold medal winner in the decathlon - what else do you think Niklas Kaul can do?
Christian Schenk: Niklas is an athlete who has the rare prerequisite of having parents who understand something about the subject and training methodology. Who act in his sense in the best possible way. That is ideal. They don't necessarily pursue immediate success, but focus on continuous improvement. After all, he became world champion very early on. Now he has a partly very good technique, and he will certainly become stronger and stronger in the coming years. That's always better than the other way around. That's why I think he has potential. Certainly also to exceed 8,6000, 8,700 points.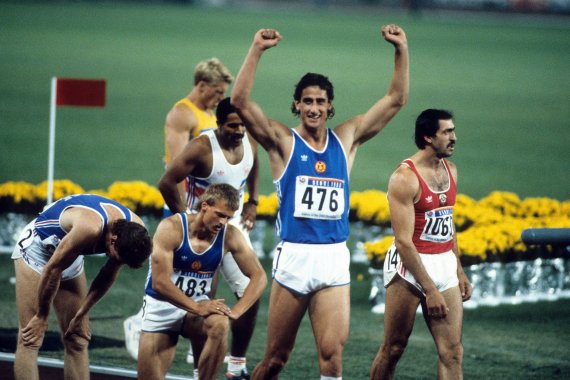 After the recent World Championships, there was a lot of talk about the crisis in German athletics. How do you see it?
It's a continuous decline in results. According to the Gaussian normal distribution, the number of talents from the 60s, 70s, 80s, 90s, 2000s must always be the same. But we don't see it that way, so the general conditions don't fit.
Can you explain that in more detail?
I think any coach can justifiably tell the parents of his protégés about athletic development and say, 'Go for it!' But if you then ask how the professional and personal development is, it will certainly be a not so fluid 'yes'. Then, when it comes to financial security, you'll get the first question mark. And when asked about post-career development, there will be four, five, six question marks. As long as that is the case, we will continue to have a decline in performance. Success then only comes about by chance, as is the case now with Niklas, for example.
In your eyes, are there other reasons for this crisis?
Yes. If we don't have winners, we don't have role models for the youth. They don't orient themselves to the 18th of a world championship. Another reason was recently shared with me by my younger son. He plays basketball and beach volleyball, and when asked, he replied, 'Why don't you do athletics? Because I can't show my style there. I have that in the game.' That's a very noteworthy statement, because young people want to be different. And if you're told how to run hurdles, for example, that's not attractive to a young person. Period. Pole vaulting is certainly an exception.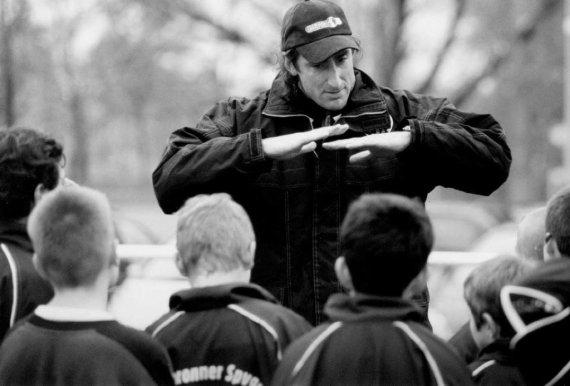 That means you weren't exactly thrilled with the results of the World Athletics Championships?
I always say that we now have to compete against the Chinese, the French, the Swiss and the Americans in the global competition. And the Germans have won two medals out of 147 at the World Championships. Now you can still say: We have the European Championships. But I sat there and was sad, and thought to myself, that can't be! At the European Championships, the result was better, but not compared to the world standard.
Let's move on to a happier event for you: You recently organized the "all inclusive" festival in Rostock for the first time. How did it come about?
Pure coincidence. In 2020, a friend asked me if I would like to become the state coach for para athletics in Mecklenburg-Vorpommern. And this position really fascinated me, even though I only held it for a year. After all, I like to live and work in an interdisciplinary way. That's why, after I was then no longer a coach, I decided: Let's take an interdisciplinary view of inclusion. And that was welcomed: by industry, by science, by culture. That's why I'm doing this festival. Because we must not forget: We have an incredible target group. Twelve million people in Germany have a handicap.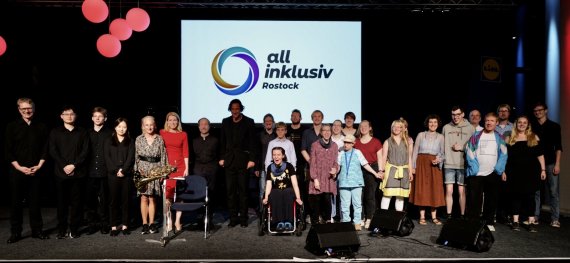 The idea for the festival is inspired by the film "Pretty Best Friends" - is that right?
Yes, I see Omar Sy as a role model. Because the film about a paralyzed aristocrat who hires an unconventional caregiver from a problem neighborhood brilliantly conveys the theme of inclusion. Seen by 80 million people in Europe. So it works.
What messages should "all inclusive" convey?
First: We want to make offers for people with impairments.
Second: We want to create encounters, because two-thirds of people don't even know what inclusion is.
And thirdly, we want to make inclusion young and cheerful. For many people, the topic is still too unwieldy. It also needs to be made more public, and presented in a light, positive and catchy way. That's why I asked 20 very well-known personalities from Germany to have something to say about it.
To what extent does sport lend itself to inclusion?
In my opinion, it is the biggest window. Because Paralympic sport can show more than literature or drama. And sport has the fascination of reaching more people. We want to create opportunities. Because it's not about offering more dancing or drawing or whatever for a whole year. We don't help with that. Because the one who is impaired says: you must not have all your cups in the cupboard. You don't need to help us, we can manage on our own. We want to participate. And this understanding will bring many philosophical talk rounds, which we will organize, because there is a completely wrong understanding also in the wording.
But your commitment to the topic of inclusion should go beyond this festival?
Yes, we don't just want to organize the festival, but we want to make it "all inclusive" for 365 days. It's important to me that we don't turn this into a circus event, but that there is a lot of content. And we want to provide advice so that inclusion is implemented more sustainably and the participation of people with disabilities is improved. We also want to reach out to companies, for example. They say inclusion is expensive and costs a lot of staff. That's true. So, we have to do something. And we are very fortunate that no one can object. That has rarely been the case in my life.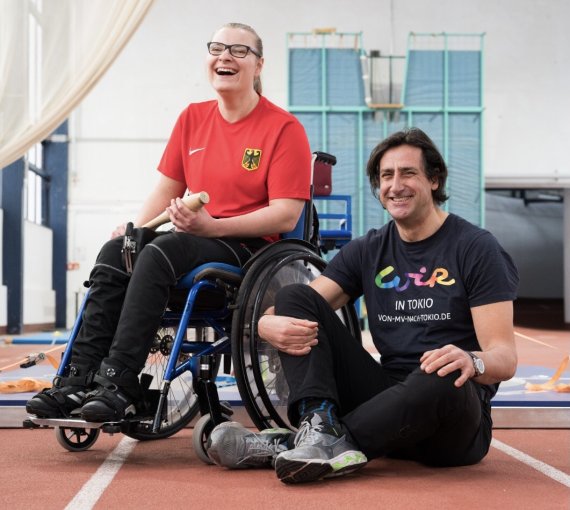 What do you mean by that?
I know what stigmatization means. I know what exclusion means. I know it all too well. As a high-performance athlete, you sometimes go to extremes and also behave antisocially. If you want success, that's the way it is. And Goethe wasn't a do-gooder either.
You must have experienced stigma even after the onset of your illness as well as the publication of your book about your life with bipolar disorder in 2018?
Yes. I was first diagnosed with discharge depression in 1994. When your body goes from 40-hour workouts down to zero, yes, you have 40 hours a week where you don't know what to do. For six months I went through that, with all the drama. Then I was taken to a psychiatrist to a psychiatrist because I could no longer manage on my own. And he gave me a solution.
Which?
The specialists speak of positive reinforcement. In short, this means that you remember your past, what you did best, and you start again with that. After six months, I got out of my slump. But then in 2009 I worked so much that there was a loss of energy, that's what I call the depression - triggered by the divorce and many other things. The diagnosis: bipolar disorder. From then until 2017, I was actually sick all the time. So probably about eight years. For three years it was really bad: I must have spent 90 weeks in a psychiatric ward. And I don't want to experience that time again. But somehow you have to get out of it. At first, you can do that with medication and therapy. And then you have to find a solution for yourself. And I would like to write about this approach in my second book, for which I am currently looking for a publisher.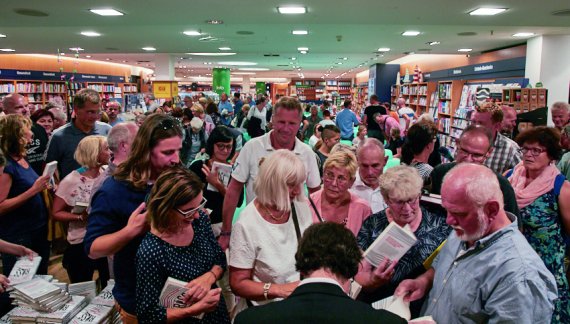 What kept you from putting your suicidal thoughts into action during those dark times?
Ultimately, courage to live. I told myself I had two sons. Reason not to break up.
If you are feeling bad these days, what are you doing?
There are omens that manifest themselves in slowing down, in lack of time management, in sluggishness. That's how I know when these occur, something is wrong. Loriot once answered me in an interview when I asked him how he managed his workload: 'Young friend. I always start much too late, but I finish at exactly the right time. It's the same with me. But when you're sick, you just can't do it anymore. Then I'm an athlete again. Just like you do your 15 training sessions a week, you also incorporate at least four or five regenerative measures. Apart from sleep, because sleep is the best regulator. That's why I lie down when I'm tired. And very importantly, I eat very well and I'm physically active.
Sport is a good keyword: How much do you actually still do?
I ride my bike a lot of kilometers every day. And now in summer I play beach volleyball twice a week. I also go to the gym regularly. So I'm fit.
But all without a training plan?
Completely without a training plan, just joy-focused. In addition, as I said, I pay attention to my diet. After my serious illness, I was very overweight. I then asked my big son how to lose weight easily. Then he said, 'Dad, not with sports, but watch what you put in your mouth, then you'll lose more weight.' That's what I did, and I lost 20 kilograms.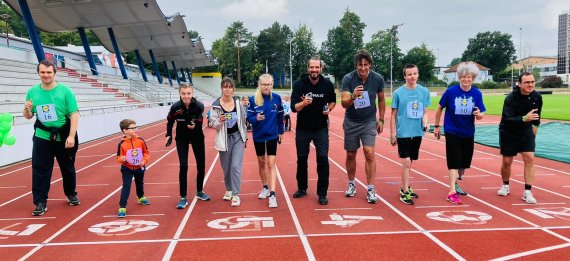 Your discipline probably helps you with a lot of things?
Well, as a young person I was certainly too disciplined and certainly too egomaniacal. As an athlete and as an individual. Fortunately, I don't have to be that way anymore. But I have the courage that comes with being a high-performance athlete, that I push boundaries a bit. And people join in, that's the beauty of it.