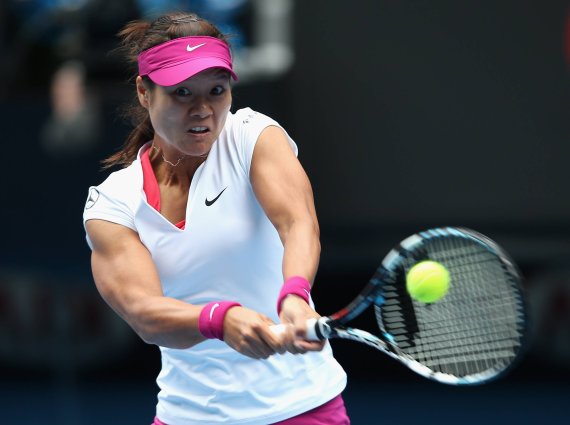 China's opening up to the western world has accelerated significantly in the past ten years. The Internet, clothing, and music from the Western Hemisphere are increasingly influencing Chinese society.
While a certain spirit of optimism and innovation is spreading rapidly in many sectors, the topic of equality – which is at least slowly becoming acceptable in the West – is still being ignored in politics and business. China is a patriarchy, a male-dominated society, and female CEOs or politicians are virtually non-existent.
In only one sector has a paradigm shift already taken place: in elite sports. China's female athletes outdo the men in nearly every discipline and give the term "the stronger sex" a new meaning. These are China's elite female athletes:
28-year-old Feng is China's first female golfer to participate in the LPGA Tour, and is currently (May 2018) the second best female golfer on the tour. She occupied first place between November 2017 and April 2018. Feng celebrated her greatest success in 2012 when she won the major championship tournament at the Locust Hill Country Club. In addition to her nine titles on the LPGA Tour, the Guangzhou native has also won bronze in the Summer Olympics in Rio de Janeiro.
Be part of an international sports business network and visit ISPO Shanghai  from July 5-7, 2018.
Li may have ended her career in 2014, but even fours years later, there is no female player or Chinese player more successful. The 36-year-old earned two Grand Slam titles, the French Open in 2011, the Australian Open in 2014, and won more than 16 million dollars in prize money throughout her career. She achieved her best placement in the WTA World Ranking in February 2014 with second place. China is still waiting in vain for a male tennis player in the top 100.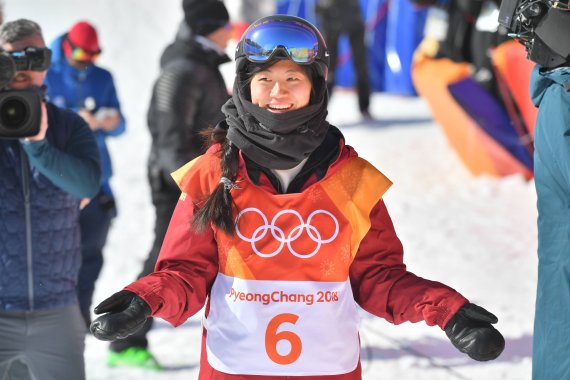 The halfpipe specialist is celebrating her greatest success at the 2018 Winter Olympics in PyeongChang, South Korea, when she won silver medal behind America's Chloe Kim. Since her FIS World Cup debut in 2007 – when she was 14 years old – "Birdie" has secured ten World Cup wins and the gold medal at the 2009 Snowboard World Championship in Gangwon. In addition to her sporting successes, Liu successfully completed her Master's degree in Sports Management at Beijing Sport University in 2017.
Want to participate in the winter sports boom in China? Then click here to book your ticket for ISPO Beijing 2019.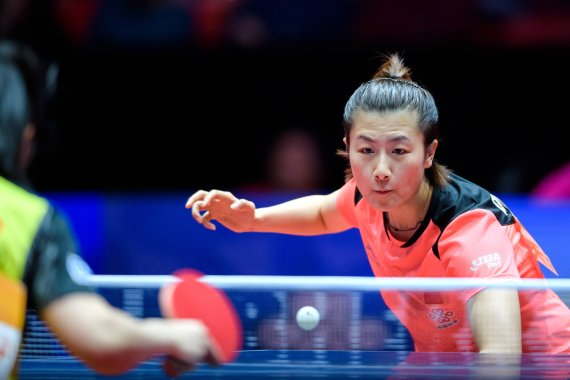 Even though table tennis is a popular sport in China, and naturally the male representatives of the sport are extremely well-known, Ding is still an exceptional athlete. Rewarded with gold in singles at the 2016 Olympic Games in Rio de Janeiro, the 27-year-old has won the World Championships three times in her career, the World Cup twice, silver at the 2012 Olympic Games in London, and countless titles in doubles and team competitions.
In soccer, an absolute boom sport in China, the male national team has yet to cover itself with fame in recent years. In stark contrast to the men, who have only qualified once for a World Cup since 1982 (South Korea and Japan in 2002), the women have only missed out on qualifying for the tournament once since 1991. The women celebrated their greatest success in 1999, as world runners-up at the tournament in the USA. China's women finished the last World Cup in Canada in 2015 as quarter-finalists. The team is already qualified for the next World Cup 2019 in France, the first team after host France.