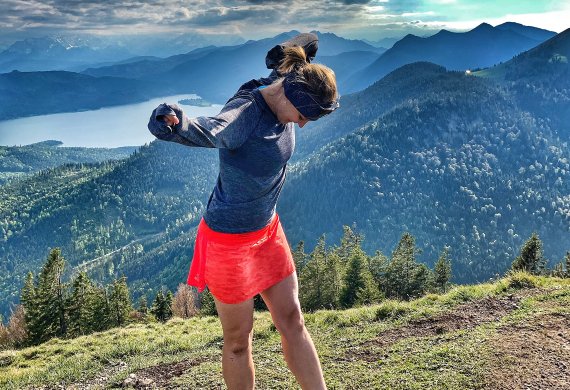 It's a strange time we're going through. We wish for nothing more than normality and at the same time we long for change, for transformation, and therefore for a better world. Hundreds of opinion leaders, futurologists and other seemingly knowledgeable people agree that the world after Corona will be a different one.
Neither they nor we ourselves know what this world will be like - and that is what we are afraid of. What makes us take normality as the measure of all things. Each one of us had managed to come to terms with the system as it was. In a way, at least. We had certainties, comfortable routines, fermented "life hacks" and an uninterrupted daily routine in which there was often little room for spontaneity.
Dear readers, I am aware that I am moving on a narrow ridge with the following lines. That is why I would like to start with a disclaimer: The following reflects my subjective, personal opinion and view.
Let me start by asking you this question: What does "normality" mean? No masks when shopping, restaurant visits without disinfectant and proximity instead of minimum distance? A 9 to 5 job in an office, the separation of family and job? Sports events every other weekend and holidays at the beach?
Can one say: For us, normality means self-determination instead of external determination? Yes, maybe. After all, that's what our ancestors fought hard for!
Speaking of ancestors: Let us look back 2450 long years. At that time, the philosopher Socrates lived, probably in all discomfort. I recently read a quote from him: "The secret of change: Don't focus all your energy on fighting the old, but on forming the new."
I've read it three, four, five times and more. And I asked myself: Have we humans developed spiritually at all in the last 2500 years? How is it possible that a quotate from the time before our reckoning is so red-hot?
Of course we don't fight "the old", but the current, the uncertain. But we have the opportunity right now to form something new. All of us. Together. Each to his own ability. Gandhi once said, "Be the change you want to see in this world," and nothing seems more fitting than the statement of a man born over 150 years ago.
No, we are not powerless, no, not only politicians can cause change. We, that is each one of us, that is a concentrated amount of willpower and creative power.
And perhaps we, who have obviously not developed as much further in our thoughts in the last 2500 years as we think, should simply think less and feel more, listen again to our instinct, which once brought us so far, to think and feel more, guided by nature as an example.
Because nature is not vindictive, does not compensate. It's the only entity that is really making the most of the corona crisis. It uses the moment and renews itself, adapts, does not shy away from change, does not shy away from the fact that something might not last.
Another example of change that we are so happy to accept without questioning: the sports industry.
Every new running shoe makes it easier, better, faster. New exercise equipment or dietary supplement mixtures promise to make the impossible possible. And we believe in it, have the courage to try it out and thus allow a change.
No matter whether it's the supplements, the shoes or the exercises: change begins in the mind, and therefore in all of us, each of us. Change does not make the old less valuable. Because "value" was and is every stage, every step of development.
But only if we rethink together, seize the moment, "renew" ourselves without shyness, do not weigh up and do not hold out to each other, we will create change! Only if each of us is aware of his role and takes responsibility for his actions, stops looking for blame in others, we will really succeed in a ReStart.
And I am looking forward to that. To think less, feel more. More respect. More courage. More positivity. More honest creativity. More trust in each other.
ReStart 2020 - who is involved?
Your Sandra
About the author: Sandra Mastropietro is 32, lives with her husband and child (8 years) in the Munich area and is an enthusiastic trail runner. Since she didn't really want to "go fast", she fled to the long distances and since then she runs everything between 80 and 168 kilometers - and that strangely enough always with a smile on her face. Sandra is a specialist trainer for endurance sports, mental trainer and, to top it all off, Schreiberling (book Transalpine Run, Delius Klasing 2019 & Läuferleben, Komplett Media 2015). But first and foremost she sees herself as mum.
Among her greatest successes are the 4 times finish of the Transalpine Run, 2x 100 miles at the S1 Corsa Della Bora, the Lavaredo Ultratrail, the Namibia Wild Run and the passing of the hardest race in the world: the Dragons Back Race.