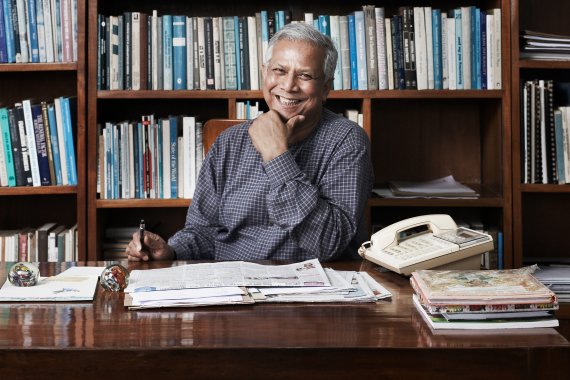 Covid-19 has presented the sports and outdoor industry with a new and unprecedented challenge. The ISPO Re.Start Days show how creative and agile companies and brands are in meeting this challenge. Particularly symbolic, however, is an extraordinary speaker on the first day of the conference: Nobel Peace Prize winner Professor Muhammad Yunus.
In his interview during the digital conference, he not only showed that even at 80 years of age, online meetings can be easily mastered, but also gave an entire industry inspiring ideas for the future.
"This is time for reflection" demanded Yunus. For humankind could not simply continue as before after Coronavirus. "Do we really want to go back to this world? That world was a terrible world. It will be almost suicidal. There is no way back", said the 2006 Nobel Prize winner. Instead, he called for ideas for radical changes for a world without unemployment, social injustice or environmental pollution.
What everyone can do to achieve that? According to Yunus, individuals and the economy are currently suffering anyway because of the coronavirus crisis. "But shouldn't we at least be prepared to suffer for the next generation and a better future, instead of suffering for having a world as before again?"
For Yunus, sport can be "a very, very essential component for a better world".
"Sport is like a pyramid", Yunus explains: "The top consists of the top athletes, but the fundamental layer are the millions of recreational athletes, who look up to the world-class athletes." It is precisely this responsibility, that professionals and leaders should be aware of: "When athletes say they don't want to go back to the old world, people will listen to them. They are role models!"
Just as athletes in the coronavirus crisis often exemplified the rules of hygiene and distance, they should do so more often in social matters, and then, Muhammad Yunus hopes, sport will have a powerful lever for lasting changes in the world.