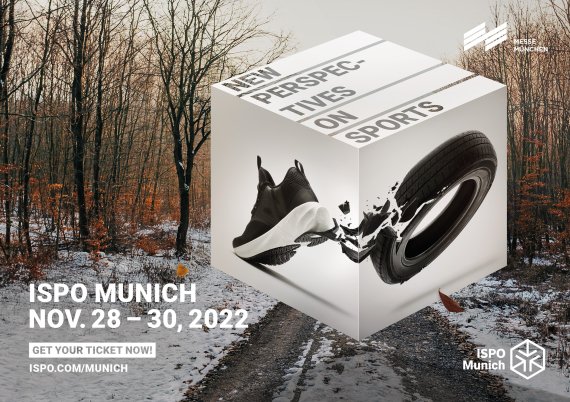 We no longer need trade show appearances. We now sell directly and online to the consumer. The specialist trade is no longer a distribution channel for us. That's why we don't need a personal exchange with retailers on site. These are arguments that B2B consumer goods trade shows in a wide variety of industries currently have to listen to when it comes to cancelling trade show presences.
We at ISPO are also repeatedly confronted with such and similar statements. They all have one thing in common: They are rather short-sighted.
Such approaches are symptoms of a drastically changed world. In this world, traditional supply chains are changing radically and rapidly, the entire value chain is undergoing upheavals - and consumers are also making new demands.
This much should be clear to all of us: Today, we all need new perspectives and approaches to solutions, to continue to operate successfully in a changing marketplace.. This applies to large and small brands as well as to specialist retailers and consumer goods fairs.
Now is the time to develop new strategies and work hand in hand to find solutions for a permanently changed world.
In my opinion, it would be a mistake to rely unilaterally on D2C and close the door in the face of the specialist retailers.
Let's be clear: In my opinion, switching to a pure D2C concept is short-term actionism - and much more expensive than some believe. Only a few companies can afford their own flagship stores across the board. Online is not a panacea either, but can be the way into underestimated dependencies on Google, Meta and Co. Today, almost nothing works without expensive paid online ads.
In addition: To be really successful in online direct sales, high investments in technology and service are necessary. An online store is technologically complex and requires costly search engine optimization - in several languages. Not to mention customer service and returns management for globalized markets.
It should be clear to every market observer: The stationary specialized trade - and also its online stores - is and remains a highly relevant sales channel. Who is not familiar with the so-called Ropo effect (research online, purchase offline)?
It means nothing other than that customers research products online, but then prefer to buy offline in a retail store. Only here do they have the haptic experience, the advice of real experts and the full service on site.
Please do not misunderstand: Of course, there is no way around a good online strategy. However, the current challenging market development in online retailing shows how fatal a one-sided market orientation is. The future belongs to omnichannel - and thus also to specialist retailers, who are regaining their old strength, especially in the COVID 19 crisis that is coming to an end.
Those who do not show their presence at ISPO Munich now, at the beginning of the order season of all times, are sending a clear signal to the specialty trade. For these brands, the partnership cultivated for years, the personal exchange and the joint work on visions for the future no longer seem to be that important
But if you visit ISPO Munich as a specialty retailer, you send a signal of strength to the brands: We are there. We decide which products find their way into the important stores. The traditional B2B partnership between brands and specialty retailers is alive and well and more important than ever. ISPO Munich is therefore more relevant than ever.
Personally, I firmly believe that the specialty trade will become aware of its strength again by the time of ISPO Munich 2022 at the latest. Accompanied by a forward-looking exhibition and conference program, it will adopt new perspectives and look for alternative suppliers. In other words, manufacturers and brands that have remained loyal to the specialist trade and new, innovative players that push into the scope that the D2C brands now offer.
By the way, this is not a bad approach that will shake up the market: After all, the elimination of direct sellers will almost inevitably lead to retailers adopting new perspectives as well.
It will put the brands to the test: Who is making a clear commitment to specialty retail? Who has truly innovative products? With whom can I lay the foundation for economic success in the coming years in personal, trusting discussions?
And there are many upcomming brands that consciously seek their market success through the specialist trade. So now more than ever, it's worthwhile for specialty retailers to visit ISPO Munich. Just as it is worthwhile for all brands that want to maintain or build access to the specialty trade.
Meeting in person, forging important relationships, initiating business successes, and celebrating together after a successful day - that's what makes a strong community and also a trade show. That's what ISPO Munich is all about. Anyone who remains passive now and doesn't come to Munich for the most important industry event of the year in November is sending the wrong signal and cutting their own flesh.
I know that many brands and retailers see it the same way I do - and are also looking forward to a great ISPO Munich at exactly the right time at the beginning of the ordering season.
Am I right? Do I see it wrong? ISPO Munich is the place to discuss this together, at the latest. I am looking forward to it.
Hardly anyone knows the sports industry as well as Tobias "Tobi" Gröber. As Head of ISPO Group, he is responsible for all activities of the ISPO brand, including the ISPO Munich and OutDoor by ISPO trade fairs.