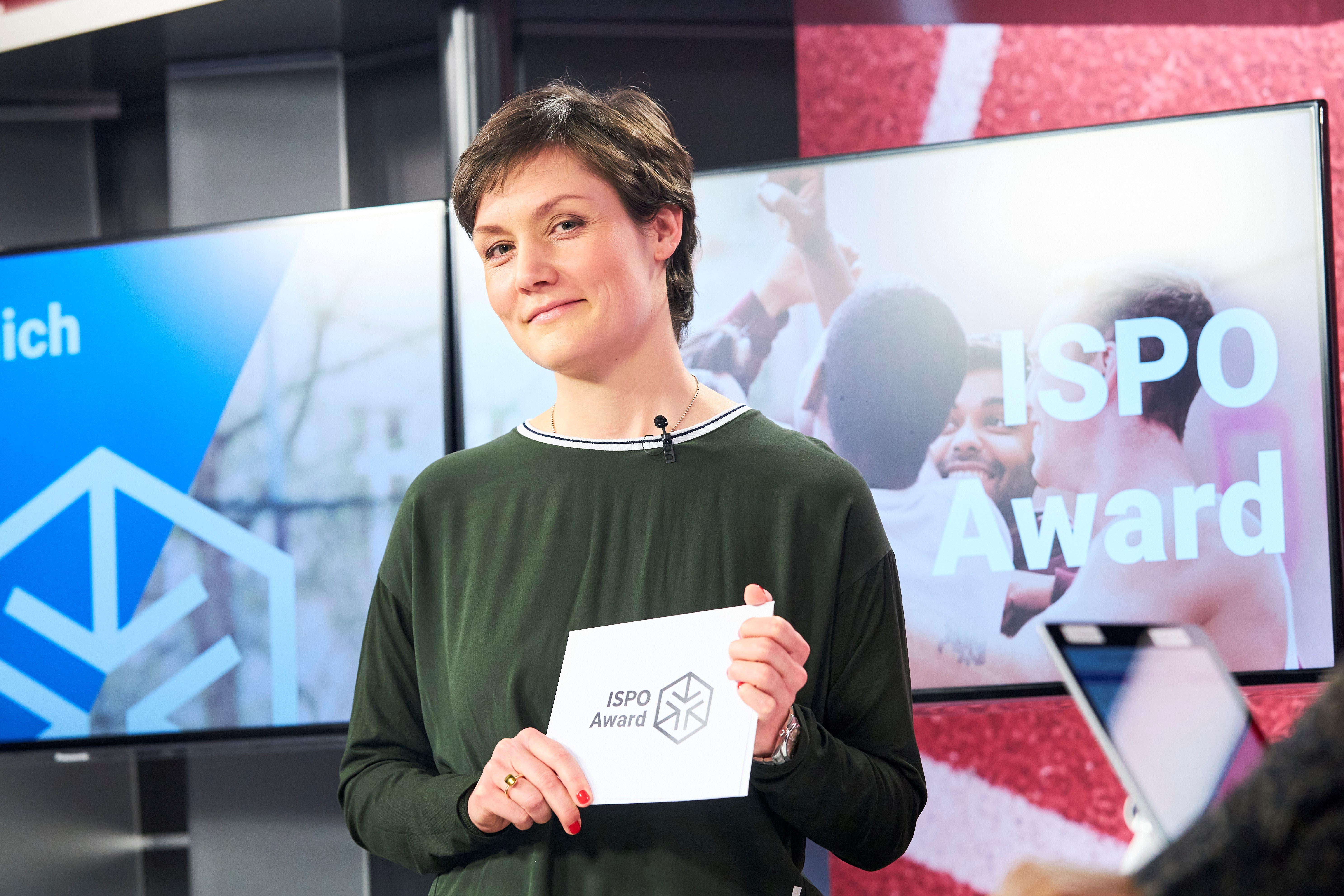 In the ISPO.com series The Heart of ISPO, we introduce the makers and shakers of ISPO. People without whom ISPO Munich 2022 (November 28-30 in Munich) would not be possible. This time: Constanze Fuchs, Category Manager for Sports Fashion and Health & Fitness.
Who are you and what exactly do you do at Messe München?
I'm Constanze Fuchs, 40 years old, mother of an almost six-year-old daughter, born and raised in the Munich area. I studied business administration with a focus on trade fair event and congress management at the Baden-Württemberg Cooperative State University in Ravensburg, and started an internship in marketing at Messe München directly after graduating in 2004. I was immediately captivated by the wonderful trade fair business, so I stayed and moved on to project management. At that time there was still ispo summer and winter, events like Golf Europe, ISPO Russia and ISPO China were set up. In the meantime, I'm responsible for the sports fashion and health & fitness segments as Category Manager.
As Category Manager, how exactly do you help the brands that exhibit at ISPO Munich?
I am the contact person for key accounts. These are not only exhibitors, but can also be important retailers, media representatives or associations. One of my tasks is to build and expand the network within my community and to keep it together. It is important to keep up to date with trends, innovations and developments within the industry and to establish and maintain contacts with former, existing or potential customers.
Of course, it also involves organizing events that bring the sector to life and create an attractive environment for customers. Be it fashion shows, as was once the case at the ISPO Vision GQ Style Nights with guests such as Naomi Campbell, Wladimir Klitschko, David Coulthard and many others in the fashion sector, or stage programs for the Health & Fitness segment.
The next ISPO Munich is already just around the corner. Can you give us a behind-the-scenes look at the preparations for such a trade show?
The motto "After the trade show is before the trade show" applies here. Immediately after the last trade show is over, the customer can register for the next one and give us his wishes. Around six months before the event, we start planning the halls. With the subsequent feedback from exhibitors, we can then fine-tune. Someone wants to change halls, prefers a different brand environment or wants to appear larger or smaller? We check which wishes we can implement and how. This huge jigsaw puzzle is a new challenge for us at every trade show. And with the new hall concept, the Future Lab and the reduced stand dimensions, ISPO Munich is once again a particularly challenging puzzle this year. At the same time, preparations are underway for the supporting program, such as my running symposium in cooperation with Runner's World, which I have grown very fond of over the years.
You've been part of the Messe München team since 2004. What has changed at ISPO Munich in that time?
What has changed is certainly the customers' expectations. Expectations have increased over the years in terms of the environment. When I started, there were still relatively plain halls with exhibitors stand to stand. The subject areas were not as clearly structured as they are now. Over the years, we have built up coherent segments for customers and brought much more structure, for example, into the routing in the halls, creating clear lines of sight. This enables visitors to find their way around better and gives each brand the best possible visibility.
What are the most important trends and challenges that your customers in the sports fashion industry are currently facing?
Of course, the issue of sustainability cannot be ignored. Compared to the outdoor industry, which is setting a good example, sports fashion brands still have some catching up to do and the opportunity for a steeper learning curve.
Another issue for the sports fashion sector is the new competition from verticals such as Zara or H&M, which manage the complete cycle of their products under one roof and have discovered the sports fashion sector for themselves with their own collections at sometimes abstrusively low prices. For customers who are not brand loyal, sports fashion brands have now got competition from which they have to stand out. There are still opportunities here, similar to Vaude or Patagonia in the outdoor sector, to retain customers as a sports fashion brand with the story behind the brand.
And in the health & fitness sector?
Here, the pandemic has led to a boom in home fitness. Alongside outdoor, home fitness offerings were the big winners. People have taken a lot of products home to work out. Now it's about making sure these are used even after the pandemic.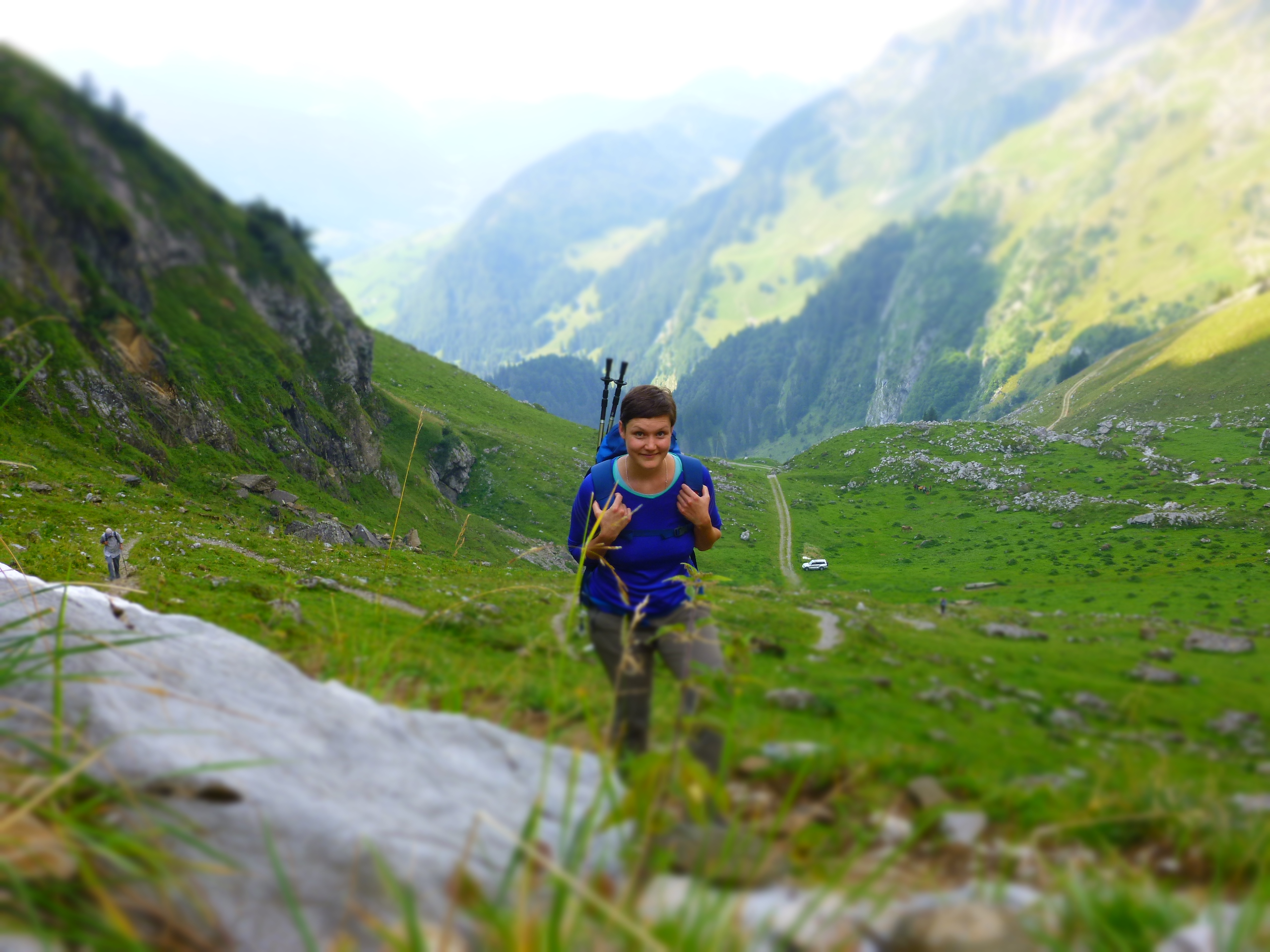 How will these topics be present at ISPO Munich 2022?
In the Health & Fitness Hall, we will have a special area for dietary supplements for the first time at ISPO Munich 2022. In addition, with therapie München in Hall B0 and FitnessConnected in the ICM, two parallel trade shows will take place. With FitnessConnected, we are strengthening our offering in the direction of the fitness studio sector. The therapie offers exciting exhibitors and conference program for physiotherapists, trainers and sports physicians in the field of training, rehabilitation and prevention. With this strong trio, we can address completely new groups of visitors.
How did your passion for sports and fashion come about?
I've always done sports, but never with a full focus on one sport. I was in ballet and children's gymnastics as a child, and later went to the gym. The ISPO environment then rubbed off on me more and more. In the meantime, we would need a second garage just for the bikes at our house. Whether road bike or mountain bike, trekking bike or pedelec, everything gets used. For a few years now, I've had a soft spot for yoga and am now toying with the idea of taking a yoga teacher training course to learn more about how the body works together. I find that super exciting. I also like running, even if I don't have as much time for it at the moment with my family and my job. I ran my first and hopefully not last marathon in Munich in 2013.
In the field of fashion, I volunteer "on the side" - with Head of ISPO Group Tobias Gröber, among others - for the Foundation of the German Apparel Industry, which supports fashion design students with its annual European Fashion Award "FASH". In addition to prize money and internships, the foundation also provides support in the form of mentoring, for example. FASH award winners now work at Adidas, Akris, Craft, Hugo Boss, Quiksilver, Puma, Dorothee Schumacher and Vivienne Westwood, among others.
What drives you in your work?
Especially in the past few years, I have become aware of how large my network has become and that I can create meaningful connections through it. I have the feeling that I can provide partners and customers with contacts with which they can achieve something good. That gives me an insane amount of joy and really drives me. Whether it's planned or by chance, you meet wonderful people during trade shows, experience unforgettable moments and expand your network. And for me, that's one of the huge added values that a physical event offers.
Where do you think the industry can do more good in the future?
I was at a textile recycling plant in Saxony-Anhalt this year. Every day, incredible quantities of clothes arrive there that have been thrown into used clothing containers and have to be sorted by hand. Only a very small part is good enough to be reintroduced into the cycle in second-hand stores. The poorer quality parts go to Eastern Europe or Africa to be sold there. The rest is garbage that is shredded and, in the best case, used in the automotive industry. The visit to this company had quite an effect on me. Because the sporting goods industry naturally also contributes to this constant flow of new clothes. And the more materials are woven or glued into them, the more difficult they are to recycle.