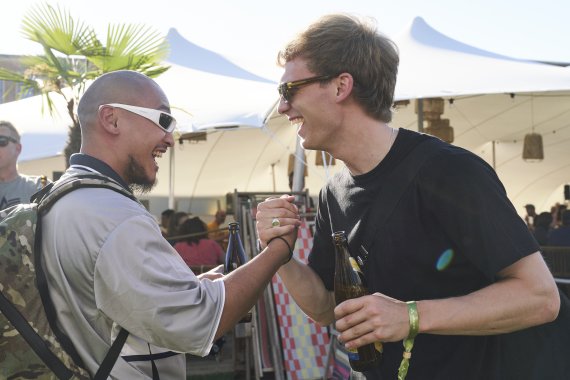 The exhibitors all agreed: It has never been more important for the industry to come together, get up to date and find common solutions for the current challenges. And so many of them will return in November for ISPO Munich to present their latest products, trends and innovations. The best statements from OutDoor by ISPO:
Kevin Robinson, President and Sales Manager, UltrAspire
Assuming that OutDoor by ISPO is an indicator of what we can expect at ISPO Munich in November, I can safely say that it will be a great show.
Erik Moller, Managing Director, Nordisk
ISPO Munich is a must-attend event, whether for companies or visitors. We finally have the opportunity to meet people again, exchange ideas and tell good stories.
Mick Cozzolino, Nordisk
For two and a half years in calls we only looked at the top half of people. Now it's just nice to be up close and personal with people again.
Kirill Noskov, Founder & CEO, IAMRUNBOX
We have gained many new partners and people interested in our brand who want to help us fulfill our mission. So our expectations for ISPO Munich are very high and we plan to have a great presence at the show.
Stefane Frati, Brand Manager, LA Sportiva
It is a great pleasure to be at ISPO Munich live and in person and to meet many colleagues and people from all over the world.
Arne Strate, General Secretary, European Outdoor Group
We are very excited to be back in Munich in November, together, as a community.
Mark Held, Non-Executive Chairman, European Outdoor Group
We see the industry regaining its self-confidence and hope that more and more people will come and be part of the trade show experience.
Tobias Gröber, Head of ISPO Group
The next event will take place at the end of November, ISPO Munich. That's when we open the innovation season, because that's where you'll see all the innovative new products. And it's perfect timing for the industry. We will build on what we achieved at OutDoor by ISPO in November. To the good atmosphere, the support, the sense of community, the spirit and of course the success for everyone who was there.