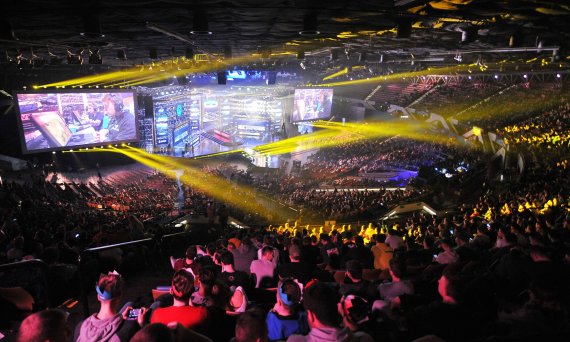 Esports has long since become a market worth billions. A look at the social media figures for April 2018 explains why: For the first time among all athletes worldwide, a certain Tyler Blevins is at the top - ahead of world stars like Cristiano Ronaldo, Neymar or LeBron James.
Blevins is known to his fans under the name "Ninja". Under this pseudonym, the 26-year-old American posts and streams game sessions of the popular video game Fortnite and, according to the sports sponsoring analyst "Hookit.com", achieved a total of 150.3 million interactions (likes, comments, shares or views) on social networks in April.
This puts world footballer Cristiano Ronaldo (139.9 million) in second place, followed by cricket icon Virat Kohli (43.1 million). NBA star LeBron James dropped 12 places compared to March to 14th place. Best German athlete is Mesut Özil in 19th place (18.5 million).
Blevins was the first Esports protagonist to enter the Top 10 in the March ranking, but also benefited from a stream in which rapper Drake and NFL player JuJu Smith-Schuster were prominent guests. In April he has now shown that he can mobilize his fans even without prominent support.
Top 10 athletes with the most social interactions in April 2018 (Source: Hookit.com)
1. Tyler Blevins (Esports): 150.3 million
2. Cristiano Ronaldo (Football): 139.3 million
3. Virat Kohli (Cricket): 43.1 million
4. Sergio Ramos (Football): 41.3 million
5. Shaquille O'Neal (Basketball): 34.3 million
6. Ronaldinho (Football): 31.8 million
7. Neymar (Football): 30.7 million
8. Zlatan Ibrahimovic (Football): 30 million
9. Khabib Nurmagomedov (Mixed Martial Arts): 29 million
10. Andres Iniesta (Football): 28.2 million