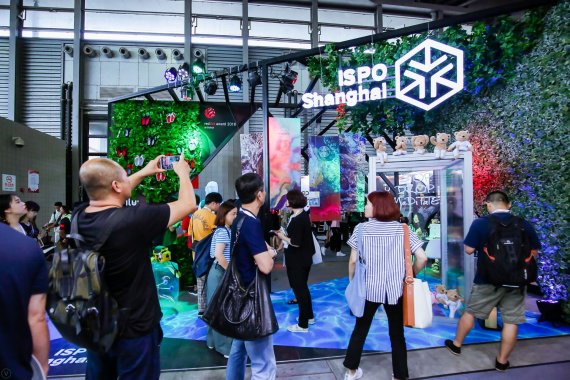 "China opens up great potential for sales and investment for national and international brands. With ISPO Shanghai we offer the ideal platform to open up this large growth market in China", says Tobias Gröber, Director of the ISPO Group.
According to statistics there are over 432 million sports fans in China and the Demand for sports equipment is constantly on the rise. In addition to the forthcoming 2022 Olympic Winter Games in Beijing, one of the growth drivers is football.
Thanks to a cooperation with Bundesliga International, the prominent International Football Forum will be one of the highlights of ISPO Shanghai on Saturday. Representatives of the Bundesliga top clubs FC Bayern, Borussia Dortmund, Borussia Mönchengladbach, VfL Wolfsburg and Schalke 04 will discuss the great opportunities offered by the Chinese market.
The forum will be opened by Chinese football legend Fan Zhiyi, who became Asia's 2011 Footballer of the Year. But visitors also have the chance to play football themselves at the Shanghai Exhibition Centre: On the KickID Smartcourt x ISPO you can compare your performance digitally with that of football stars.
On more than 33,000 square meters of exhibition space in Shanghai, in addition to football, the focus will be on digitalization, women and children. ISPO's matchmaking platform offers help in establishing business contacts and gaining access to the Chinese market.
In Hall N1, the ISPO Award Roadshow will present award-winning products from ISPO Award and Outstanding Outdoor. In Hall N2 in the ISPO Startup Village, particularly promising young companies will present themselves.
ISPO Academy invites to interesting lectures and discussions over all three days of the fair. In addition to football, the focus will be on topics such as retail/digitize, water sports, children and women.
Gröber: "ISPO Shanghai is much more than just a product presentation. It is the ideal place to expand your network and make new business contacts in China."
Another major highlight of ISPO Shanghai will be the visit of Chinese sports legend Xia Boyu on Friday. The double amputated mountaineer climbed the world's highest mountain Mt Everest in 2018 at the age of 69.
For this he was awarded the Laureus Award. Xia Boyu is part of the opening of the sporting goods fair, will give a keynote speech at the ISPO Fashion Show Stage in Hall N2 and will present himself to the visitors at the "Meet & Greet".