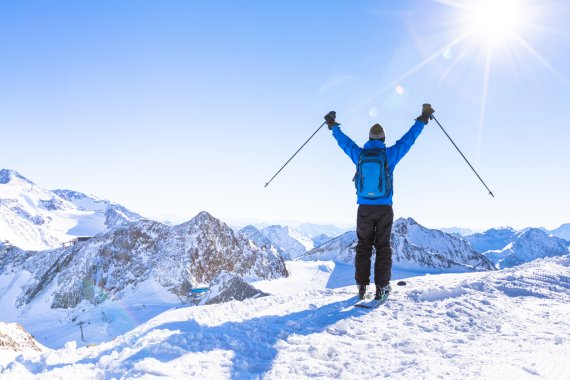 Anna Rodewald and Cira Riedl presented Greenroomvoice, a platform for brands and consumers to get a precise overview of the ecological footprint of brands and products. Brands can have sustainability profiles created here that give detailed and concrete information on products, certificates and more.
"Do good and talk about it" is the motto of the Brands for Good initiative. During the Elevator Pitches with Frank Lohse, several companies were able to do just that. Oliver Spies from STOP! Micro Waste called for a legal framework for even more sustainable production: "We need laws for the ecological inventory of products. There is something like that for car manufacturers or housing projects, but not for textiles, that's a gap." Above all, he said, the proliferation of microplastics, which are still used in 70 percent of textiles, needs to be further regulated.
Pascale Moreau of Ohana Public Affairs sees leverage above all in taxing environmentally harmful products. In light of the EU's Green Deal and expected regulations for the textile industry, she says in the direction of brands: "If you've been thinking about change, now is the right time to start."
Florian Palluel from Picture Organic Clothing suggests, in light of landmark elections in countries such as France and Germany, that awareness of sustainability projects are included in several party manifestos. The election results would significantly influence environmental policy in the coming years.
Anyone who is active in nature also develops the need to protect it. The afternoon discussion group consisting of top trail runner Kilian Jornet, Fjällräven manager Christiane Dolva Törnberg and Margo de Lange, Policy Officer of It's Great Out There, agreed on this.
Fjällräven chooses the community approach for this: "We organize outdoor events all over the world to get people out," says Törnberg.
Kilian Jornet made it clear that there is still potential for preserving the environment even in competitions. He suggested three concrete measures:
Holding competitions near most athletes instead of in exotic locations to minimize travel

Doing without goodie packages, "90 percent of which end up on the landfill anyway," said Jornet.

Concrete info for athletes about the competition venue and its flora and fauna
"We as athletes have a role to play in educating the public about sustainable sports. As athletes, that has to be our biggest priority," Jornet said.
Sven Albrecht from Special Olympics Germany presented the inclusive power of sport in his keynote. His organization is hosting the 2023 Special Olympics World Games in Berlin. In his keynote, he advocated for "social sustainability to play the same role as environmental protection and economic action."
Here, he said, everyone can help: "Support us as volunteers, not only at big events, but also locally. Become a coach, collect donations or create awareness! In the end, every contact between people with and without disabilities helps. Let's use the power of sport to change society," says Albrecht.
That's exactly what the European Championships Munich 2022 will do. There, announced Florian Weber, Creative Director & Head of Event Presentatio, will also be mixed spectator blocks for disabled and non-disabled fans, for example. In the interview, he also explained further sustainability efforts of the European sports highlight.
Under the motto "A Vision for the future", ISPO Munich Online provided an outlook on the long-term orientation of OutDoor by ISPO as well as on OutDoor by ISPO 2021 (July 6 - 8). Sustainability, solution approaches and purpose will be the focus of OutDoor by ISPO in the future.
Mark Held puts it in a nutshell: "Strong values have always been one of the most important drivers in the outdoor industry. These must now be used as the foundation for the future direction of the trade fair and the entire industry."
After the trade show was cancelled in 2020 due to corona, this year the ISPO team, together with the European Outdoor Group, invites you to the "Global Summit Edition" of OutDoor by ISPO from July 6 to 8, 2021. The two-and-a-half-day conference will take place online and on-site at the Munich trade show grounds.