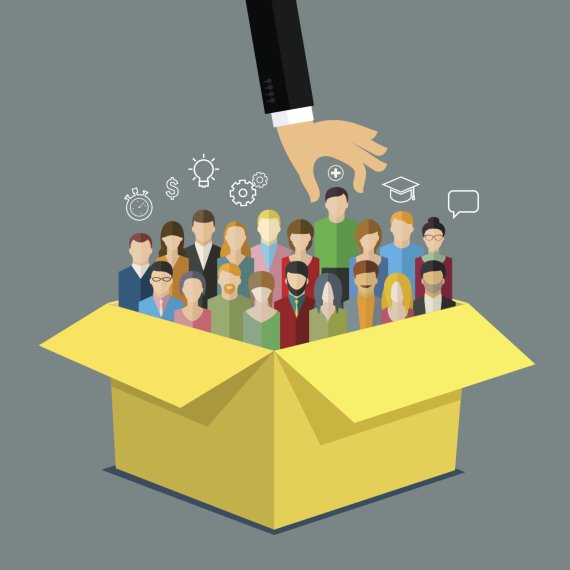 What does crowdsourcing even mean? Basically, that a task normally performed by one person or a specific team is now being handed off to a large, undefined group looking to develop new approaches.
"There is no longer the creative genius who sits in the basement and takes a long time to develop an idea," says Catharina van Delden, CEO at Innosabi. The Munich-based agency develops crowdsourcing concepts for companies.
The sports industry itself is undergoing change in the wake of digitalization. The consumer as an individual who also wants to be perceived is becoming increasingly important: in the marketing approach, but also as a source of expertise.
For the companies themselves, crowdsourcing is an extremely promising way to get to know the customers themselves and their wishes, and at the same time and with their help to improve the quality of their own products.
"You can prioritize ideas early on and direct the budget to success-oriented approaches. Then there are issues like speed and the new relationships between customers and companies in the innovation process," says van Delden.
It is important, he says, not to entice people with prizes, but to strengthen their motivation to participate. "People see that they are the first to know, that they can have a say, that they gain status," van Delden explains. "Then you also have to communicate properly, let information flow back, write blog entries about innovations, and make the further development of ideas visible."
A moderation that should also prevent disappointment: "Very classic open innovation models also still see the first three winners and then, in the worst case, only losers. Collaboration must be the goal, where small ideas lead to the goal, not the one idea that beats all the others," says van Delden.
Crowdsourcing can happen at the product level, but it can also happen on a very large scale: Melbourne launched an initiative in 2016 that put the city's planning in the hands of its four million residents. The simple system: contribute ideas, bring them together and thus develop the metropolis in 2026 on the drawing board. "The democratic idea strongly characterizes crowdsourced innovation. You can have political discussions, or push administrative processes," says van Delden. 
Depending on the company and project, crowdsourcing can take place at different stages of development: "Munich Airport has developed an idea concept and already automatically involved customers and users. A chemical company, on the other hand, will first develop products internally. But when it comes to prototypes and applicability, it will also involve the people outside," says van Delden.
Sports equipment manufacturer CEP, for example, is using its campaign with the Wingtech shirt to specifically gather feedback from consumers in order to further develop the product; the ambitious athletes enthusiastically share their experiences with the shirt; for the company, these are extremely important impressions from practice. Outdoor manufacturer Bergans has given its Eidfjord jacket, which consists of 30 percent sugar molasses, to the crowd for testing. 
Regardless of the industry or company: What they all have in common is that, with a little courage to take, sometimes new, digital paths, they have gained valuable insights. Sports giant Adidas, for example, has declared crowdsourcing to be one of its three mainstays: "We will be the first sporting goods company to invite athletes, consumers and partners to be part of its brands," it says.