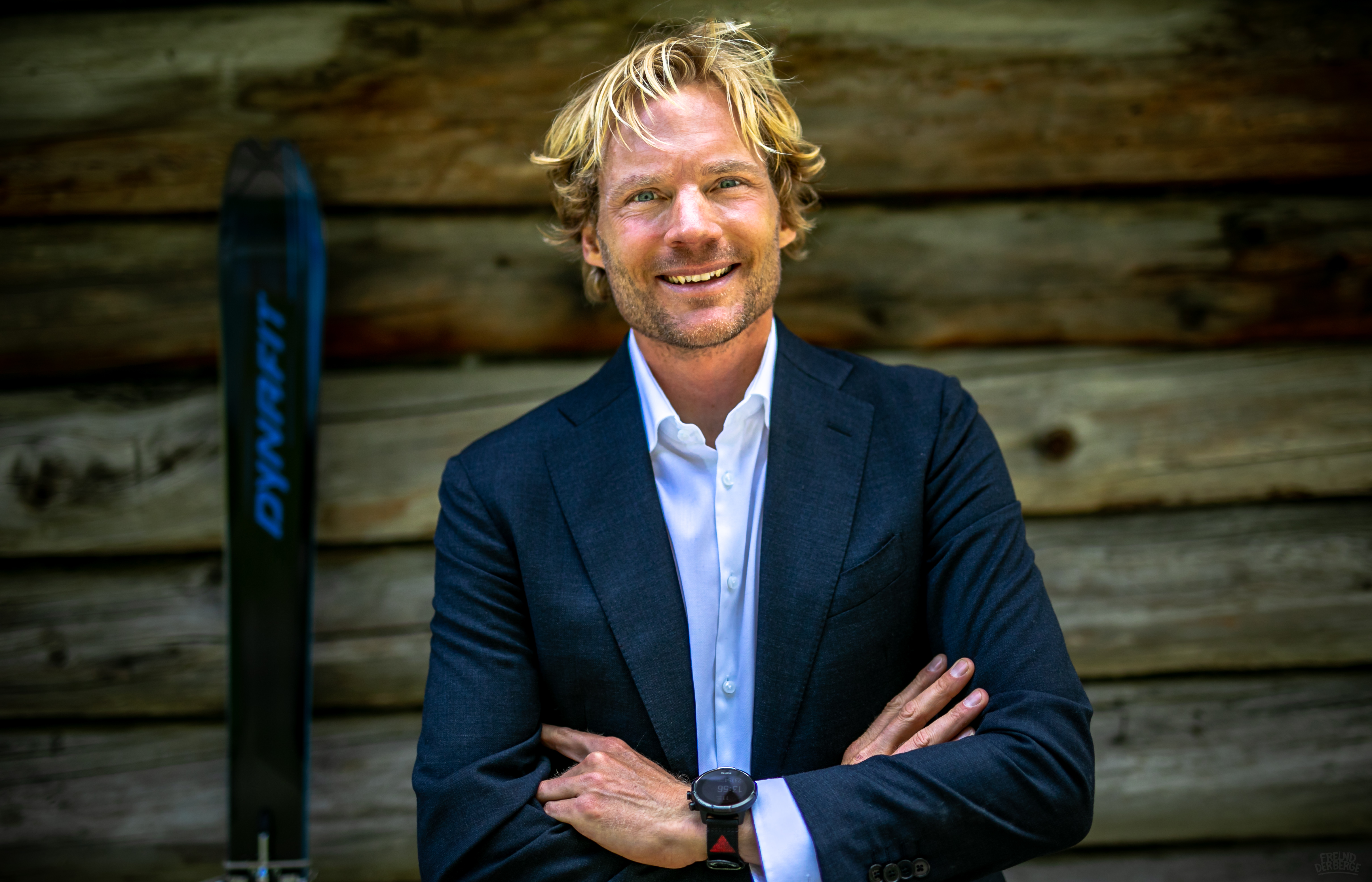 Full parking lots despite the pandemic and lots of closed ski lifts: Despite strict Corona measures, the ski touring boom continues unabated. Piste touring in particular is attracting winter sports beginners. Manufacturers like Dynafit recognized the upswing early on and are working with ski resorts across the board. But there are still unused potentials in bringing together alpinists and touring.
Benedikt Böhm, CEO of Dynafit, talks about the trend sport and its upswing in an interview with ISPO.com.
ISPO: You've taken a clear stance for the discipline of "piste touring" on LinkedIn and provided interesting values about it. Dynafit is also already working closely with some ski resorts - albeit with few Bavarian ski resorts, as it seems. Why is that?
Benedikt Böhm: We work with more than 20 retail partners in Bavaria who are renting out our touring equipment as test centers starting this winter, and of the seven Dynafit ski touring parks in Germany and Austria, two are located in Bavaria - in Schönau am Königssee and Spitzingsee. Here, of course, you have to inform yourself about the applicable regulations and openings. In autumn, we initiated the topic of ski touring together with regions and operators and offered support. Our initiatives and concepts have met with great interest throughout Europe and also in North America in some cases, and we are pleased to be able to support the steering of ski tourers in more than 26 ski areas with the Dynafit ski touring parks. This brings us to the topic - we need guidance systems and long-term concepts in ski resorts.
What is the reason that many ski resorts still resist the coexistence of alpine and piste touring fans?
I can't explain myself why some ski resorts still refuse to allow alpine and piste touring fans to get together. There are clever and economically lucrative concepts in many places. I was recently in St. Johann in Tyrol. There the steering of the tourers works. There are three well-marked ascent routes, a test center and an infrastructure for tourers that includes snowmaking, parking, toilets and huts. If the service is right, we see a great willingness of tourers to pay for it.
Probably the fear of the new and unknown also plays a role in the resistance to ski mountaineers in ski resorts. However, ski touring on pistes and marked routes is here to stay and is set to increase. That is why good and up-to-date concepts are needed and, in my opinion, imposing bans is not forward-looking. In many ski areas there are partly unused or less used slopes and runs. Why not use them or redesign one of several valley runs if the space were available?
Or a dedicated official ascent route on the side of the slope. My opinion is that clever concepts for ski tourers include an interesting economic factor and now the time has finally come to integrate ski touring into the commercial piste infrastructure.
Ski touring, especially piste touring, is considered the new biking in winter - with long-term chances that many people will stick with it. But: Many new touring skiers have no previous alpine knowledge, and perhaps can't ski in deep powder snow. Piste tours are a low-threshold entry point here - wouldn't it be a possibility to integrate this discipline into the ski resorts after all? What could intelligent and monetarily interesting business ideas look like?
Once again, I would like to cite the implementation of the Dynafit ski touring park in St. Johann/Tyrol as an example. There is a clear price system there, for example adults pay 6.50 euros for the touring ticket. This includes the entire infrastructure, including parking. Ski mountaineers are expressly welcome. We learn in many places that the ski tourers are happy if there are regulations, they can pay for the performance and the service and they are allowed to use the infrastructure.
During the planning for the ski touring park, we sometimes faced headwind from local residents and locals who were less willing to pay for the ascent in the ski area, which up to now has been free of charge. But I think they also benefit from the touring concept in the long run and, if we stick to the example of St. Johann/Tyrol, there is even a season ticket for ski tourers. The number of ski tourers is increasing and therefore regulations are indispensable.
How is Dynafit doing this season? What is particularly in demand? What will be the number of people who permanently switch from alpine skiing to ski and piste touring?
We are seeing an increase in ski mountaineers in many markets this winter, and we are seeing exponential growth in the USA and Austria. As a system provider - meaning we offer well thought-out, coordinated equipment from head to toe - we naturally benefit from these numbers. We have simple, service-oriented solutions for beginners and families with our pre-assembled ski touring sets, easing the barrier to entry.
How many will stick with it after the Corona winter is hard to estimate. But personally, I'm sure that in the long run, a hybrid market between alpine skiing and ski touring will emerge. The boundaries between these two sports will continue to blur and the question of whether someone is a ski tourer or an alpine skier or both will become less and less important. It is important to promote togetherness and thus increase safety and predictability for everyone.