70 years after the first ascent, Mount Everest expects a new record year in 2023. It is estimated that the Nepalese government will issue up to 500 permits for the ascent. Many alpinists follow the procession of climbers with horror, who buy an all-inclusive expedition to the highest peak on earth from around 50,000 dollars upwards. In Europe, too, outdoor tourism is sometimes not very individual and in harmony with nature. For example, when the traffic jam of campers and motor homes on the road to the North Cape in the Nordic midsummer is reminiscent of the rush hour of a big city. Or when self-proclaimed influencers besiege the pools above the Königssee, which were hyped as natural infinity pools and are now closed. Or when so-called Viking tourists allow themselves to be sailed with comfortable full board on cruise ships to the endangered perpetual ice of the polar regions or to deserted islands - and thus contribute significantly to climate change.
Admittedly, these are extremes for which the true outdoor community has no sympathy. But even every unspectacular excursion, weekend trip or vacation in nature leaves a footprint. Olympic biathlon champion Laura Dahlmeier openly faces this dilemma. In an interview with WELT, the popular protagonist of the outdoor scene confesses: "If I say I want to leave nature completely as it is, then I may not enter it. But is that what we want? Actually, no. After all, nature gives us so much. After all, you want to live with nature, not past each other." The crucial question for her is: How much use is okay? Here she argues for control. "You should be able to continue to use the areas that you've already started to use anyway, and at the same time issue a kind of grandfathering for those areas that have remained unused until now."
Inhabitants of the countries in the north have a traditionally close relationship with nature. The philosophy of living happily with and in nature is deeply rooted in the souls of the people from Sweden, Norway, Finland and Denmark. Their traditions of "Friluftliv" (outdoor life) and "Allemänsrätt" (everyone's right) shape a culture of nature that is the basis for the regular top rankings in the global happiness index.
A lot has to happen for the rather relaxed Swedes to critically discuss the future of their Allemänsrätt, which is even enshrined in the Basic Law. Katrin Steverding knows only too well why this is the case. As head of operations, she manages the Glaskogen nature reserve. The paradisiacal spot comes pretty close to the ideal image of Nordic nature: hills, rocks and lakes, forests rich in wildlife and a diverse fauna across three climate zones. But recreational pressure is growing in excess. Together with the regional government of Värmland, the Glaskogen Foundation is tackling the problem scientifically. Visitor flows and behavior, or guest litter and its impact on nature, are measured so that measures can then be taken to ensure lasting sustainability.
Steverding, a tourism expert from Germany, and her staff want to ensure that the nature reserve can continue to serve people's recreation and experience of nature in the future: hiking, swimming, canoeing, biking, fishing, camping. Otherwise, the rule of reason of the Allemänsrätt applies: do not disturb and do not destroy nature. What used to work smoothly with a lot of landscape and relatively few visitors, and is still no problem most of the year, reaches its limits during the vacation months of July and August. The Glaskogen as a unique landscape attracts adventure-hungry vacationers* from Sweden, Europe and all over the world. In addition to the masses of sensible outdoor enthusiasts, there is a particularly troublesome minority that shows little consideration.
Some canoe groups party on the islands, leaving trash and feces behind. The bushcraft scene cuts trees for night camps or rafts and carries boulders together. Motorized off-roaders plow through nature. RVs park on trails and in the forest. An additional annoyance is that many guests do not buy a Glaskogencard, which is obligatory for access and the proceeds of which are used to maintain and preserve the nature reserve. The park manager would also like to see greater financial participation from tour operators, who after all profit from the beauty of the destination. In any case, Katrin Steverding and her team are fighting for the nature reserve's continued existence - with education, limited controls, and soon, perhaps, further necessary restrictions.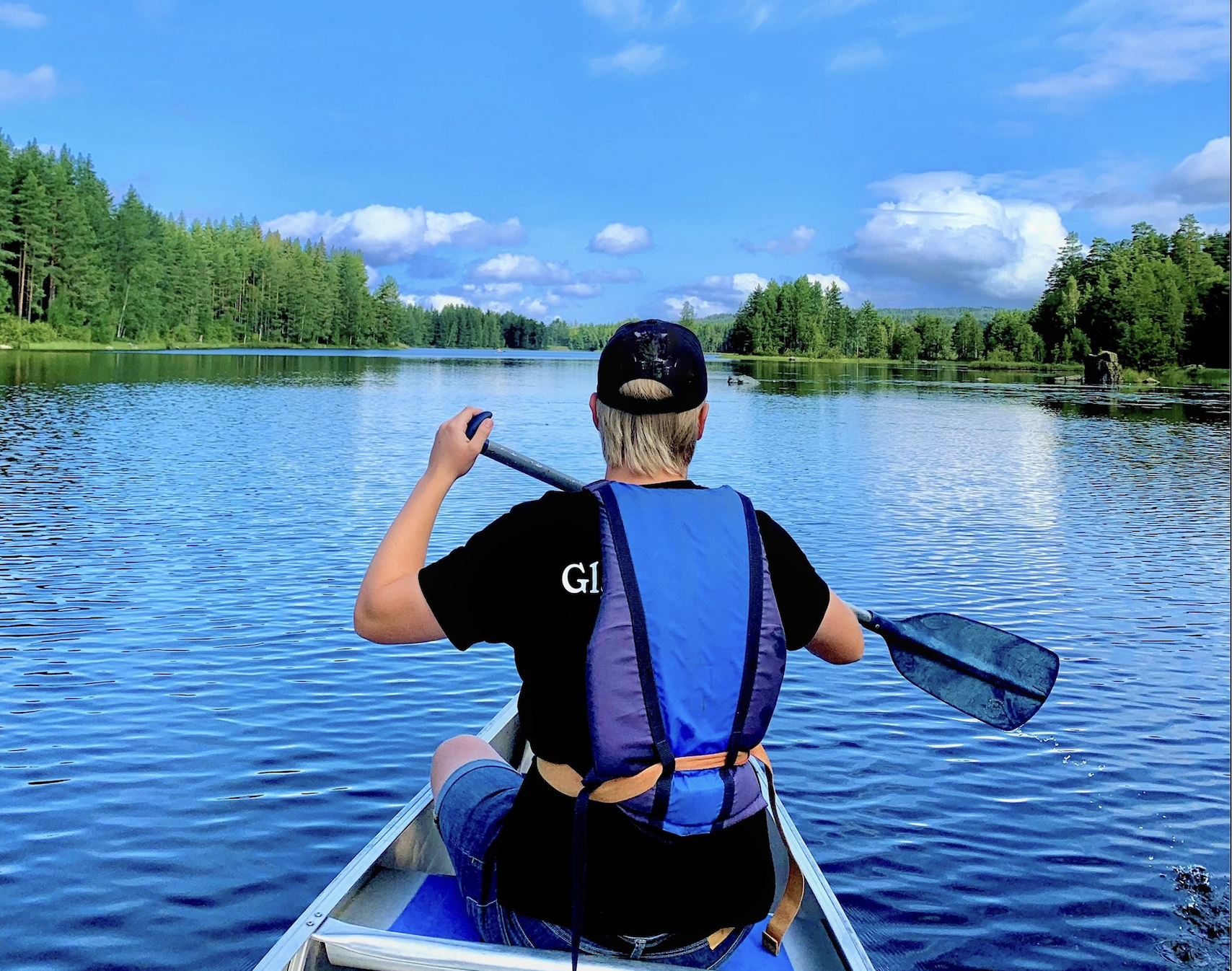 The Glaskogen measures 28,000 hectares in area. The largest nature reserve in Värmland includes forest and about 80 lakes. It was established in 1970 and is expressly intended for friluftliv, or recreation. The trail network for hiking and biking is 300 kilometers long. Canoe tours are designated on about 150 kilometers of trails. At the park center in Lenungshammar there is an idyllic nature camping and camper site. Glaskogen is also accessible by public transport.
Just as the Glaskogen Foundation limits overtourism, the Scandinavian outdoor industry is marching consistently in the direction of sustainability. In all countries, there are now green labels with strict specifications that are only awarded after thorough examination and allow tourists to make a conscious decision in favor of sustainable offers.
Nature's Best is a certificate for high-quality ethical nature tours in Sweden. It has been developed by travel associations, landowners, nature conservation associations, non-profit organizations, government agencies, tourism companies and institutions. The West Sweden region runs its own exemplary sustainability initiative.

Finland, for example, has defined three basic criteria for tourism development in the Helsinki region, the 1000 lakes, the archipelago coast and Lapland: Protect climate and nature, respectfully preserve cultural heritage, and support the local economy.

Norway is initiating a process of continuous review and improvement with the national label for its spectacular destinations. The world champions of e-mobility are, of course, playing the sustainable travel card from e-cars to hybrid ferries to trains. Some rail lines are among the most spectacular in Europe and already make getting out into nature a relaxing nature experience. One of many highlights is the Rauma Railway to the famous fjord village of Åndalsnes. The mountaineering hotspot is the starting point for tours - including the legendary Romsdalseggen mountain ridge - and hikes on the Geiranger-Trollstigen scenic route, as well as for skiing activities in winter.

In Denmark, the outdoor capital of Silkeborg exemplifies how nature as a resource can strengthen the well-being, welfare and growth of an entire community. The ambitious Silkeborg model involves all relevant stakeholders in a unique 360-degree model. More than 175 local initiatives participate. Nature is included in every aspect of life and at every level to improve the physical, mental and social well-being of citizens*.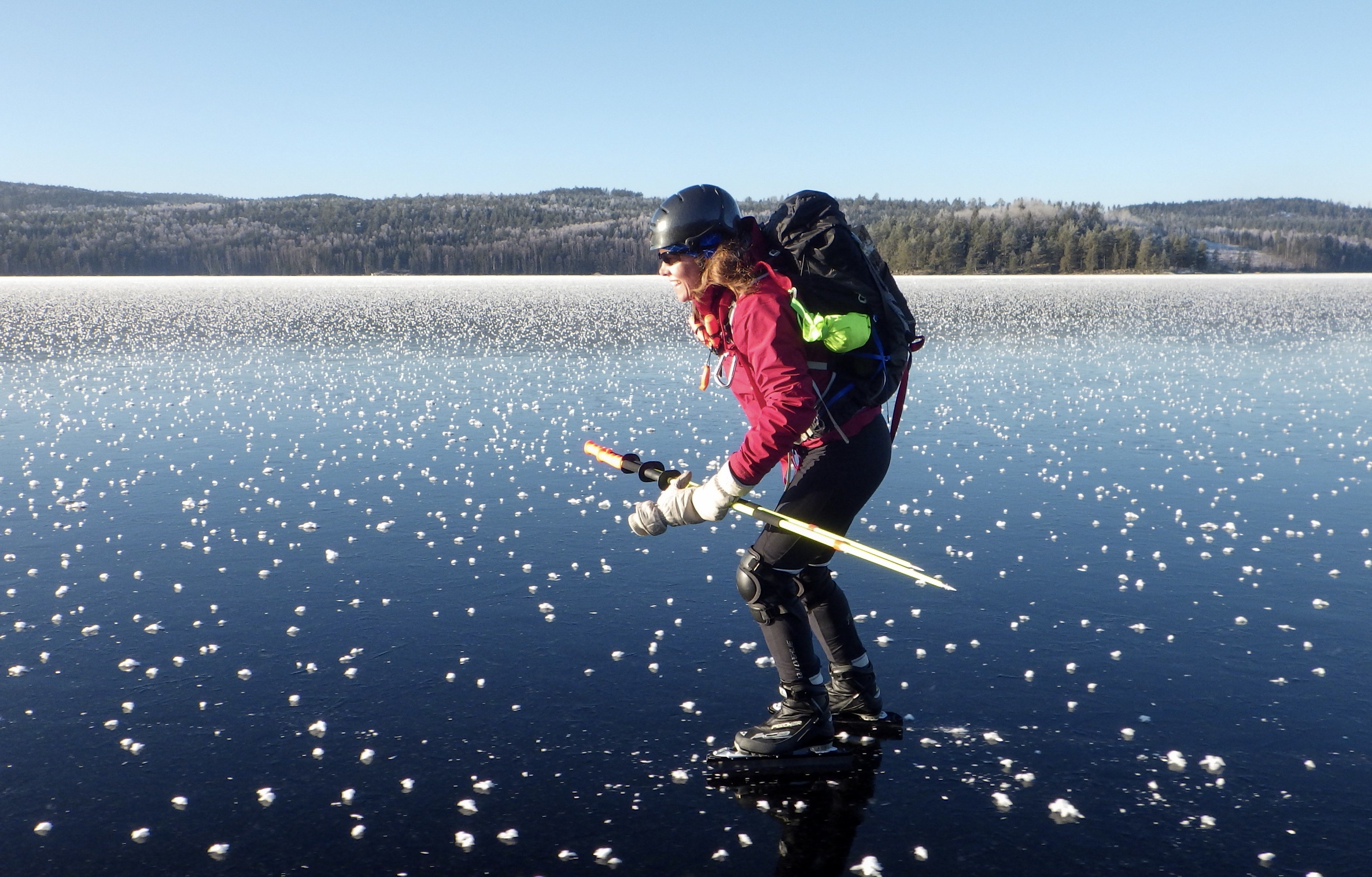 Scandinavia appears to be a hotspot for sustainability strategies, but the development of green outdoor projects has long been advancing throughout Europe. Here are a few examples:
The Alpine region needs tourism value creation for economic survival, but at the same time groans under the heavy burden for nature, landscape and social community. Where the future journey can go is shown by initiatives such as the

Community of mountaineering villages

. This seal has been in existence for 15 years. Instead of mass tourism, the villages score with gentle tourism, simple and down-to-earth comfort, trouble-free rail travel and, above all, relaxing recreation in magnificent nature. Exactly what many stressed city dwellers are looking for.

Gentle mobility as an aspect of sustainability is the motto of 19 resorts throughout the Alps in Germany, Austria, Italy, Slovenia and Switzerland. In the "

Alpine Pearls

"vacationers can get by without a car. Well-known winter and summer sports resorts alternate with small destinations where an active and nature-oriented outdoor vacation in the fresh mountain air is just as possible as relaxing wellness.

If there is an epitome of mass tourism in the Mediterranean, then it is certainly Mallorca. But the island aims to become an ecotourism region, supported by the EU with 55 million euros in climate protection funding. The Balearic government's tourism law aims at higher-quality tourist offers, better energy efficiency and CO2 reduction in hotels, circular economy as well as social sustainability for employees in the vacation industry. Ecotourism in the natural paradise of Mallorca is to become an example for the whole of Spain. Whether the coasts, the Tramuntana mountains or the central plains - Mallorca focuses on sporting challenges for hikers and bikers and its beautiful landscapes to be explored in harmony with nature.
Not only tourism destinations, but also numerous brands in the sports and outdoor industry have committed themselves to responsible living in and with nature. For years now, the OutDoor by ISPOhas been demonstrating how committed the industry is. Thus, this year's trade show from June 4 to 6, 2023 will once again focus on the change towards a circular economy and sustainable production. Examples will be provided, among others, by the members of the Scandinavian Outdoor Group with many well-known brands in the Scandinavian Village in the MOC Event Center in Hall 4.