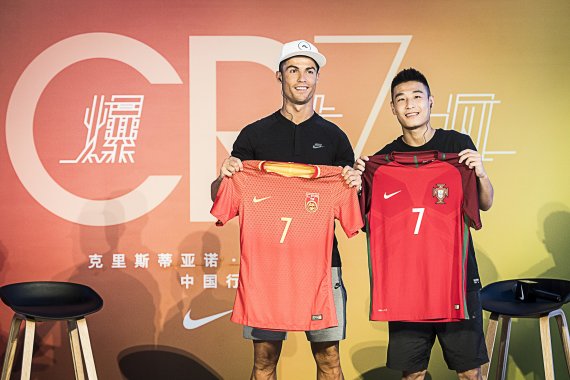 Nike is not only the largest sporting goods company in the world, but also one of the largest sponsors in the sports industry. In 2017, the Oregon-based company increased its expenditures to 1.22 billion US dollars, reports the British digital platform "Verdict".
Within one year, Nike is said to have increased its expenditures by 56 percent (2016: 782.8 million US dollars). If one compares the sponsoring expenses with those from 2010, they have even increased almost sixfold (2010: 216.8 million US dollars).
And the forecast continues to point steeply upwards. According to "Verdict", Nike has already spent 1.14 billion dollars this year by April, almost as much as in 2017.  The contract with the U.S. National Football League (NFL) is particularly important: it is expected to amount to around 220 million U.S. dollars in support from Nike.
The Spanish soccer club FC Barcelona will receive up to 150 million euros per year from Nike starting next season. The Portuguese superstar Cristiano Ronaldo of Real Madrid is expected to receive around 24 million euros per year from outfitter Nike under his lifetime contract.