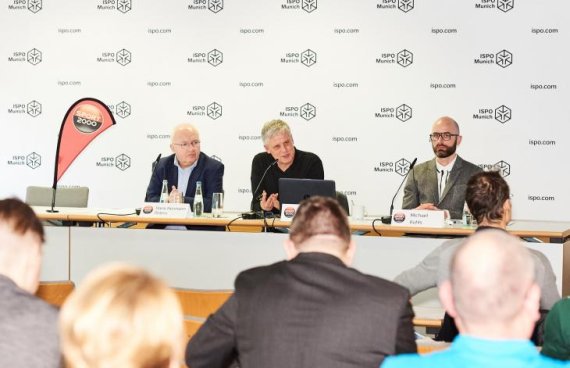 In addition to the highly symbolic record of their 1,000th partner company, the year 2017 was especially dream-like for SPORT 2000 in the winter sports sector. Sales rose by 24.5 percent in skis, and even by 28.3 percent in ski boots. That doesn't just have to do with the heavy snow in the mountains from January to March at the beginning of this winter, but also with the sports retail network's innovative ideas. The topic of bootfitting – where SPORT 2000 consumers can get their ski boots custom fitted to their feet at specialty retailers – was extremely well received.
With precisely these kinds of new ideas, SPORT 2000 aims to continue to set trends and drive 2017's overall moderate growth of 1.0 percent in Germany (1.89 billion euros in revenue) upwards. Especially since 2018 is a super sports year with the Winter Olympics in Pyeongchang/South Korea and the soccer World Cup in Russia. "We're targeting a growth in revenue of three percent plus x," says Andreas Rudolf. SPORT 2000's managing director presented the plan for this goal at the first press conference at ISPO Munich 2018 on Sunday.
The team sports sector, which weakened in 2017, is expecting a growth of 25 to 30 percent due to the soccer World Cup and business with the DFB jersey. Also a point of particular focus: the winter sports market. In order to set new accents, there could be a "big bang" as the official start of the season in the future. With this concentrated campaign by industry and retail – the planned date is the first Thursday in November– consumers' focus is to be markedly directed towards the ski market. "If the entire industry opens the season together across all channels, customers would no longer be able to avoid the topic," says Rudolf. ISPO Munich is extremely important for such topics as the exchange with industry, the managing director continues.
In general, customers will be brought to SPORT 2000 stores with more emotion and innovative storytelling than pure product information: "We have to tell stories about the fun in the snow. Other industries envy us for this opportunity to emotionalize our products," Rudolf explains. This has already been successfully tested in the field of boot fittings.
SPORT 2000 also wants to meet the needs of winter sports customers with its collections. In the future, there will be a range of high-quality and innovative products for the target group of true "skiing maniacs" who are already active before Christmas, from October to December. From January to March, there would then be a second collection for families and convenience skiers who prefer attractive prices as an argument.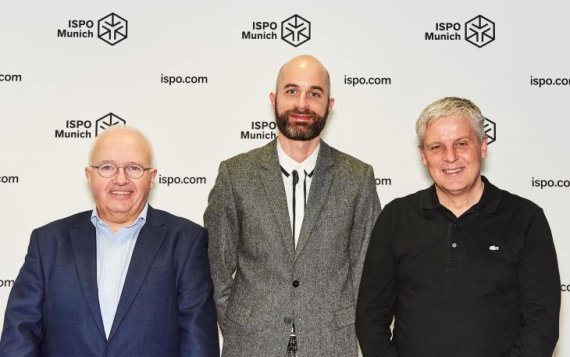 One very important topic for SPORT 2000 continues to be digitization. "We were one of the digital pioneers in the sports industry at a very early stage, when we launched our cooperative retailer platform eight years ago. This disruptive process is continuing, with networked millennials becoming an increasingly relevant target group, for example," explained Managing Director Hans-Hermann Deters. In order to satisfy customers' wishes, it is therefore becoming increasingly important to collect and evaluate information in SPORT 2000's central database.
The magic word is 'omnichannel': Consumers are to be linked to the retailer from the group through various channels. SPORT 2000's campaigns are now being launched by default in the group's social media tool, introduced one year ago, where interested parties can also be targeted locally and tailored to the respective dealer. In 2018 platforms like WhatsApp, Twitter, YouTube, Pinterest, Xing, and LinkedIn will be used for the 70 planned campaigns in addition to Facebook and Instagram. In the second step, customers will be directed to the website www.sport2000.de before ultimately buying the product in the store.
Digitization has long since arrived there as well. Following the group's "best in class" approach, many top retailers were equipped with video walls. If you were to take the shoes placed on the shelf underneath in some of the top shops, a film about the corresponding model would automatically start. This is made possible by RFID technology which, using chips, has long since made it possible to do much more than just monitor the availability of goods. The goal is to inspire customers with the perfect consultation, but also to make their shopping easier and more efficient. The NOS principle (never out of stock) applies – with the help of the extended counter, which guarantees customers the delivery of goods in the event a desired product is not in stock.
SPORT 2000 is also further developing e-commerce in a targeted manner. According to Deters, around 39 percent of all goods in the sporting goods sector are already sold online. www.schuhe.de is already a successful portal, and the website www.sport2000.de is set to be further developed in the near future. Top suppliers for SPORT 2000 in 2017 also included Adidas and Nike. The biggest leaps forward were made by Lowa (from 10th place in 2016 to 7th) and New Balance (from 22nd to 13th).