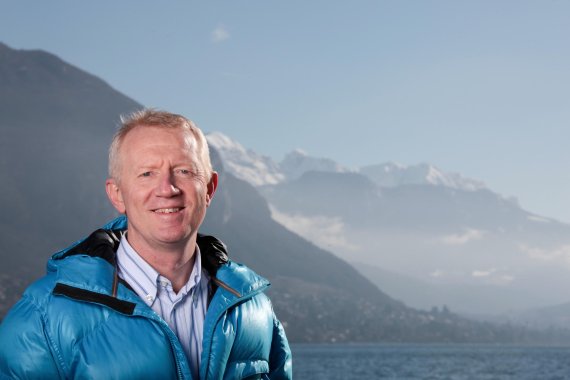 As part of the new Amer Sports Omnichannel concept, Salomon announced an all-year innovation partnership with ISPO in the summer, for such areas as ISPO Open Innovation or ISPO Job Market.
However, the year-round cooperation is not the only new measure with which this traditional company is moving into the future of the sports industry.
In an interview with ISPO. com, Salomon President Jean-Marc Pambet explains his measures to keep the outdoor giant on course in times of digitalisation.
ISPO.com: Since when and how do you operate digital transformation in the entire value chain at Salomon?
Jean-Marc Pambet: Our first level of digital transformation at Salomon has concerned the consumer touchpoints. And we have operated step-by-step to establish a more direct relationship with our consumers.
In 2005, we started our digital activation with our athletes and community ambassadors on Facebook. We followed that in 2007 with SalomonFreeskiTV, broadcasted on Facebook.

Our 1st e-com activation started in 2010 and we have today 19 countries served by Salomon's E-commerce platform.

An App called PowderQuest was launched in 2014 and has been transformed to wePowder in 2015 aiming at finding the best powder spots around your home.

We have reformatted our Salomon.com site in 2016 with the launch of our new Brand Positioning "Time to Play".

In 2016, we launched our Mountain Academy program which is delivering special educational programs about safety in the mountains (snow conditions, off-piste skiing, …).

And today, we have our own TV channel online. Salomon TV gathers all of our video production from a variety of outdoor sports, from freeskiing to trail running to mountaineering and hiking.

Along the way, we have added new platforms as they've emerged. Our Instagram channels, for instance, have become hugely popular and provide us with another way to inspire our brand loyalists through athlete and brand images and videos.  
For our retail partners, we have launched in 2002 a digital B2B order platform. Using this, the retailer can see our stock availability, take reorders and all that 24/7. Since 2014 all our catalogues are available to our partners in a digital form. Via this tool our Sales Reps can recommend and exchange the individual assortment plan for a given retailer also digitally. 
As far as our development chain is concerned, we are working on new digital tools and processes aimed at speeding up our time to market and facilitating our relationship with all our partners acting on the web (trade, community and sourcing partners).
What have been the most important milestones for you so far in the field of digitization?
The direct access and contact with our consumers is the most important strategic game-changer. Starting in 2005 a first dialog through Facebook between our consumers and Salomon via athletes or ambassadors or the Brand itself and having the opportunity from 2010 onwards to get a direct feedback from consumers who are buying directly from Salomon E-comm represent for me the two key milestones.
What are the biggest challenges?
The consumer is changing fast. He or she learns about products and shops and tells others about his or her experiences differently than in the past. He or she values experiences over products and wants to have a direct interaction with a brand.
The retail landscape is also evolving rapidly. Consumers shop at retailers that provide an experience. Thus, the most successful retailers choose brands who understand and deliver an excellent experience to the consumer. So the biggest challenge is the speed of adaptation, which requires a lot of agility from us and every stakeholder.
We also have our internal company challenges of choosing and investing into new technologies. That means transforming internal skills toward digitization in the Development and Sales chain, recruiting specialists and shifting the topical awareness among our teams to areas such as consumer centricity and digital understanding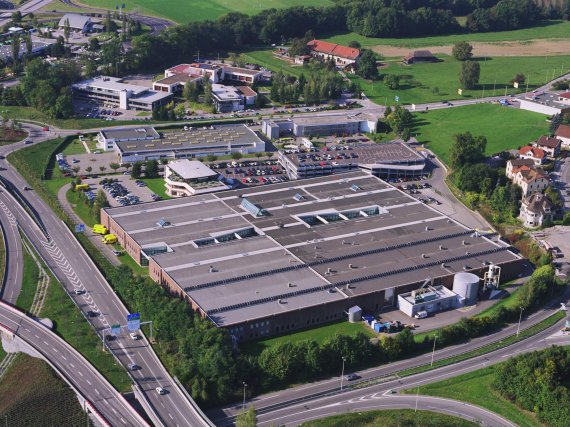 How do you drive the process forward?
With these significant changes in the environment, our business model must change as well. That includes how we connect with the consumer, how we work with retail partners, how we compete and how we interact with suppliers and factories.
We are transforming our business into a consumer-focused sales and channel organization. Based on our vision to be part of every consumers buying decision, it is our objective to create an excellent consumer experience at every touch point. We will therefore increase our visibility as sport experts in the relevant communities, places of practice and other high traffic locations.
We will also strengthen the relationship with our retail partners. For a smooth and easy collaboration with them, we will provide flexible solutions and efficient services that will support the successful development of our partnership. All of this will serve the overall objective that wherever consumers go, they will find a compelling proposition from Salomon and the Amer Sports brands.
To reach these goals, we are investing more into digital roles like traffic, web analyst, UX/UI, or social media, organizing for data management with dedicated resources and aiming to grow E-commerce, E-tail and retail. Our organization will ensure that online is part of the whole value chain and that it supports both online and offline businesses. The consumer experience will be enhanced by accelerating our digital marketing and social media.
We, Amer Sports and Salomon, have worked on our salesforce transformation and we are currently starting to implement a new service model to create strong partnerships with our retail partners. The goal is to help the consumer connect the online world as well as the offline world.
We will also continue to work on our internal company challenges of choosing and investing into new technologies. That means transforming internal skills toward digitalization in the development and sales chain, recruiting specialists and shifting the topical awareness among our teams to areas such as consumer centricity and digital understanding.
Consumers have massively changed their information and shopping behaviour in recent years. How does this affect you at Salomon? 
 It's true, many changes have happened and continue to happen. Speed of answer, peer-to-peer consideration, online search, Amazon, buying from brands (D2C) and more. These changes set new benchmarks and expectations.
It requires from us a constant adaptation both in the brick and on the click dimension. We will increase our visibility as sport experts in the relevant communities, places of practice and other high traffic locations.
We want and need to create an outstanding consumer experience at each touchpoint. Across the touchpoints we will offer the consumer compelling and seamless experiences as well as meaningful services and opportunities to connect and interact with our brand. Mobile is also at the heart of this omni-channel strategy to better link the online and offline worlds.
Generally, we want to invest more into consumer activation. This will create more traffic in stores and allow us to best support our retail partners.
How do you see the retail trade as being set up for the digital business?
The retail landscape is also changing quickly. Consumers shop in stores that provide an experience and that complement what consumers see and find online. Digital is providing clear opportunities for retailers that are progressing and adapting. To achieve this, most successful retailers choose brands that understand and deliver excellent experiences to the consumer.
What do you see as the specialist retailers of the future?
We all need to act as specialists toward our consumers - and we see a clear role for the specialist retailers also in the future – especially for the sports we are playing in. Helping the consumer to connect the online with the offline world will make specialists also successful in the future. Getting services like personalization, customization, demo and test, on top of having just a great time in store, are things a consumer will value a lot.     
We will support retail specialists who work with us as "Partners" and jointly. In other words, retailers that support a joint business plan with us and deliver omni-channel offers to their consumers. We'll engage our resources to drive sell-through for our partners, we'll provide them with specific commercial & marketing & service programs so that we both engage with their existing consumers and activate new ones.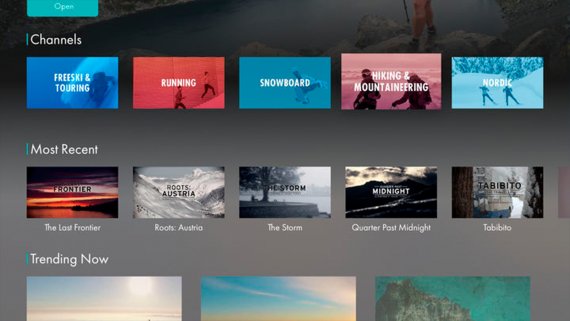 Generally asked: How does the sports industry have to position itself in the future in order to better understand and reach customers?
We need to act together in three dimensions.
We all need to help our consumers connect the online world – get inspired and get the required information – with the offline world – product touch and feel on the shelves.
We must facilitate and support the creation of active and dynamic consumer communities to facilitate the dialogue that will lead us to offer them the relevant solutions and experiences at the right time.
And we need all brands to embrace millennials and Gen Z culture so that our industry can adapt to the gradual merger of outdoor life and urban life.
How close are you to the end user as a leading company? How do you get feedback and how does this flow into your product and business development?
As part of our brand culture, we have within Salomon a long history of being rooted in the sport. We try to always stay close to communities as proven by our community management eco-system.
Our consumer insight toolbox allows us to get faster consumer feedback, such as signals in the evolution of sports practices like trail running or swim & run, and that is a permanent endeavor for our teams.
However, we are never close enough to the end users and we need to reinforce this link every day. We must create strong communities with consumers through our retail partners or event organizers or sports structures as clubs or federations to facilitate the dialogue that will help us offer these consumers the right solutions at the right time. We need to engage with them and deliver an exceptional consumer experience leading to a solid database of engaged consumers and therefore to stronger sell-out activation. Our goal is to create an outstanding consumer experience.
ISPO offers, among other things, with ISPO Open Innovation digital platforms to involve the end user, which help both companies and consumers. To what extent can such platforms also help you with Salomon?
The new strategic cooperation between Amer Sports and ISPO Group will be concentrated on ISPO's Data Management Platform for consumer insights and marketing and ISPO.com for year-round content distribution and B2B as well as B2C communication, ISPO Job Market for employer branding and talent recruitment, and ISPO's consumer outreach services like ISPO Open Innovation for consumer engagement and product development. All these activities will support our omni-channel approach throughout the whole business cycle.
Salomon will be interacting step-by-step on the different modules. The first ones to be activated are now ISPO.com and ISPO Job Market. Open Innovation and Data Management will be managed through test phases so that we learn how to collaborate and how to best use the available data.