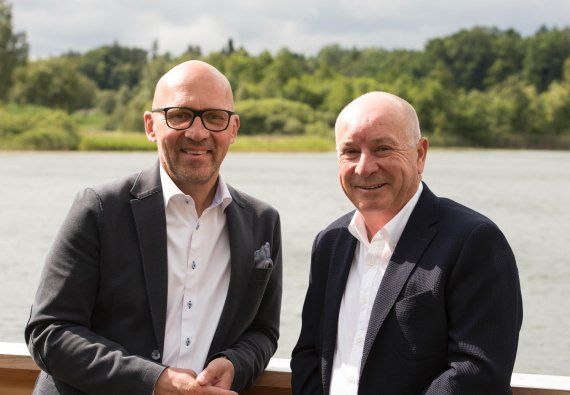 "We will cooperate very intensively," says Dr. Michael Schineis, President of Winter Sports Equipment Amer Sports. "We are delighted that our digital offerings will be embraced by such strong brands as Atomic and Salomon in the long term," says Klaus Dittrich, CEO of Messe München.
In a double interview with ISPO.com, they explain the new collaboration, which covers the following consumer services:
ISPO OPEN INNOVATION for consumer engagement and product development.
ISPO JOB MARKET for employer marketing and attracting talent
The ISPO Data Management Platform for consumer research and marketing
The ISPO.com website for publishing B2B and consumer information throughout the year
ISPO.com: Dr. Schineis, Mr. Dittrich, you are sitting here together today, which is a clear sign: that your paths are by no means parting after Salomon and Atomic decided not to exhibit at ISPO MUNICH 2018. On the contrary: you're talking about how to expand your cooperation.
Klaus Dittrich, CEO of Messe München: It certainly doesn't make us happy not to see the two companies as exhibitors next year after such a long time. But for some time now, we have been taking on a challenge that is much greater than just renting out square meter space for four days a year: namely, to develop digital services that offer real added value 365 days a year, 24 hours a day, and that can really be used to increase sales. And I am very pleased that we are now working together with Salomon and Atomic.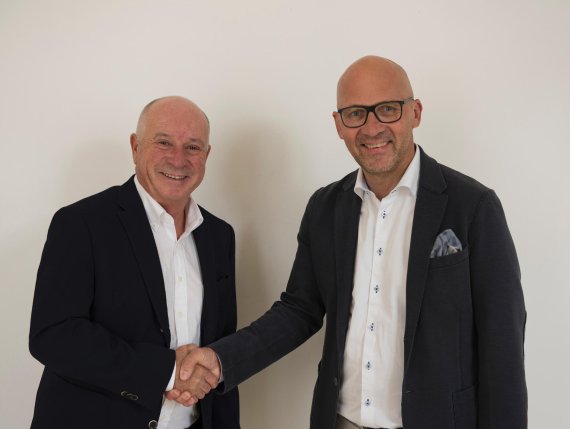 Winter Sports President Michael Schineis: "We will not leave the ISPO Group".
Michael Schineis, President of Winter Sports Equipment Amer Sports: "That's right: We will not be leaving the ISPO Group. The opposite is the case: we are currently working out how we will work together throughout the year in the future.
ISPO.com: A partnership for the whole year, but no participation in the four days of ISPO MUNICH - you'll have to explain that again, please.
Schineis: We have noticed that the market has changed a lot in recent years. Today's consumer has very different preferences. He thinks about: Should I buy a product, do I really want to own it - or do I just want to use it? This has led to the development of different concepts for our common customers, the specialist sports retailers.
There are specialists, there are buying cooperatives like Intersport and Sport 2000, and there are customers who are extremely active in rental. And all these players have specialized in their business models. From our point of view, a one-stop event can only partially cover such models. We want to support our customers all year round and that's why we also cooperate very intensively with ISPO Group and its platforms all year round.

Trade show boss Klaus Dittrich: Exploring new paths together
Dittrich: I see this as a great opportunity - as an innovation partnership. Atomic and Salomon are breaking new ground. And we have also set out to go new ways - gladly together. We are very happy that Amer Sports Group and the two strong brands Atomic and Salomon have said: We will stay with the ISPO Group and use ISPO's digital business solutions.
ISPO.com: Where do you see interfaces with future opportunities?
Schineis: We always see the interfaces where we take care of the consumer. That's where it's really all about innovation. Take ISPO OPEN INNOVATION ...
ISPO.com: ... the ISPO service, where a community tests and further develops new sports products before they go on the market.
Atomic and Salomon: Great interest in Open Innovation, Job Market and ISPO.com
Schineis: We think that's very interesting. It's also about sharing data, because only those who have good data can make good decisions. It's also about sharing platforms, for example in the social media area and on the ISPO.com platform. We have already discussed a few concrete points. And we will continue to develop good things together by constantly exchanging ideas. I see this as the start of a new cooperation with the ISPO Group. It is the beginning of a new era of cooperation.
ISPO.com: What else could it look like?
Schineis: We have to develop ideas, a few are already there: If we are looking for new talents and employees, we will do this via the ISPO JOB MARKET. Or OPEN INNOVATION, where we are currently experiencing an interesting experiment with Wilson (also part of Amer Sports, the editorial team) in the USA: In the form of a TV show, consumers can develop the next generation of a golf driver. We can push something like that further. And we can also use the data that ISPO generates for the benefit of consumers, so that they get better and faster information.
Messe München is expanding its digital offerings
ISPO.com: How much did this development surprise you, Mr. Dittrich, how did you react?
Dittrich:
Digitalization is a turbo accelerator. We are also in the process of changing as a company, we have founded a Digital business unit, are investing there. We want to make 5 percent of our sales with digital services and products in five years.
The fact that we got Adidas back at ISPO MUNICH this year, not as an exhibitor, but as initiator and co-organizer of the first ISPO Adidas Symposium, has to do with the fact that the ISPO Group has been digitizing itself for years and operating new channels such as the news portal ISPO.com with its enormous reach, the ISPO JOB MARKET, or ISPO OPEN INNOVATION. The world is changing, and we are changing with it.

Exhibitor and Visitor Record: ISPO MUNICH More in Demand than Ever Before
ISPO.com: Nevertheless, you will now be asked whether the stationary trade show, specifically ISPO MUNICH, has lost its appeal - and this despite the fact that you were able to report a record number of exhibitors and also visitors in 2017.
Dittrich: If ISPO MUNICH no longer fulfilled its function, then it would not grow every year. We have had a very dynamic growth development in recent years, both on the exhibitor and visitor side, plus an ever-increasing international participation, up to 80 percent. This would not be the case if it did not have an important function for everyone involved.
The personal encounter, networking, looking at and touching the products, exchanging ideas about trends, you can do all that at the trade show. I am firmly convinced that the trade show model still works. I am sure that you, Dr. Schineis, will also be curious to see how your customers react to the cancellation. After all, it may well be that they say we are missing Atomic and Salomon - and that a certain expectation will then be formulated for you.
ISPO.com: Has your decision been made for the longer term, Dr. Schineis, does it apply to all trade shows?
Schineis: We never say never. We have to look at the dynamics of the market and, of course, make business trade-offs. Our business is extremely dependent on the weather, and we want to keep our cost structure extremely flexible. We are not doing ISPO MUNICH for now. We are continuing to go to the USA with Atomic and Salomon, because the market there is different.

Sister brand Arc'teryx will exhibit at ISPO MUNICH 2018.
ISPO.com: The Amer Sports Group, for which you are sitting here, also includes Arc'teryx.
Schineis: Yes, and our sister brand will continue to exhibit at ISPO MUNICH. A good example that shows: It is not a general decision of Amer Sports against trade shows, but the decision of each brand to say, on this or that continent we see good opportunities to achieve a return on investment through a trade show. As a very North American company, Arc'teryx sees ISPO MUNICH as a good gateway to win the competition in Europe.
ISPO.com: So Arc'teryx will continue to exhibit, but Atomic and Salomon are now initially no longer represented with their own booths in the front row of ISPO MUNICH. How will this gap be filled?
Dittrich: The space that will be vacant has already been taken. There are some who say we want to move further to the front, others are moving up in the back. When you come back, it won't be so easy to get an adequate place there (laughs).

Schineis: Then we'll have to work our way up again (laughs).

Dittrich: We'll work that out in partnership.
Long waiting list for ISPO MUNICH, new halls being built
You don't see the classic trade show business model in jeopardy?
Dittrich: We have a long waiting list for ISPO MUNICH, we are currently building two new halls, partly because of the high capacity utilization of ISPO MUNICH, in order to be able to satisfy demand. The big advantage of ISPO MUNICH is that it is the only remaining worldwide multi-segment trade show of this size in the sports business.
The industry meets here, and we generate content that we can then play out throughout the year on ISPO.com with enormous media reach. This was another reason for Adidas to come back after an absence of eleven years and to initiate the Digitalization Symposium together with us.
Incidentally, I was very impressed when I asked David Schneider, one of the founders of Zalando, at this event with Adidas, why do you actually buy a trade show...
ISPO.com ... the Bread and Butter....
Dittrich: ... and he answered that for us, the trade show is a staging of products: We generate content there, which we then distribute via our digital channels, and thus we achieve sales support for our online product channels. And that's what the ISPO platform can also offer: staging the new products, then playing out the content before the goods go on sale.

The ISPO Group develops digital models for the future
ISPO.com: So digitalization is also an opportunity for classic trade show models?
Dittrich: Take the example of ISPO SHANGHAI: There we have now implemented a cooperation with TMall, which belongs to the Alibaba Group. We did two hours of live streaming and got three million likes in those two hours. The exhibitor who agreed to this cooperation model saw a significant increase in his sales. These are modern concepts that we are developing.
Our requirement is to develop models for the future. We are not standing still. The ISPO Group is an absolute pioneer in this respect: For eight years, we have been in the process of creating precisely these digital options and platforms. And of course we also feel a bit vindicated when Atomic and Salomon, two strong players, now say that this makes sense for us.
Schineis: We have a common theme: How can we help the sport, help the consumer, how can we make skiing even more attractive? We have to work on this throughout the year.

"Epicenter of Sports: This is how a consumer event at ISPO MUNICH could run.
ISPO.com: Apart from the digital options: How close can ISPO get to the consumer?
Dittrich: Our common goal is and remains to get more people excited about sports, or rather winter sports. During ISPO MUNICH, all leading companies are on site. We have good experience, also at other trade fairs, to then also bring these topics into the city.
We have a construction trade fair, the world's leading trade fair for building materials, there is the long night of architecture every time, where people in Munich have the opportunity to see architectural highlights, with huge popularity. We are also thinking about designing a consumer event in the city during ISPO MUNICH to publicly document winter sports enthusiasm in Munich. I'm sure we'll be pulling in the same direction.
Schineis: Absolutely, that's very interesting for us.
ISPO.com: The Long Night of Sports - would that be something for you, Dr. Schineis?
Schineis: If Munich were to succeed, together with ISPO, in becoming the world capital of winter sports for one week in February, that would be a great thing. As the spokesman for the ski industry, I am in close contact with the FIS, the World Ski Federation, and we are constantly talking about how skiing is developing and have already tried one or two things in Munich...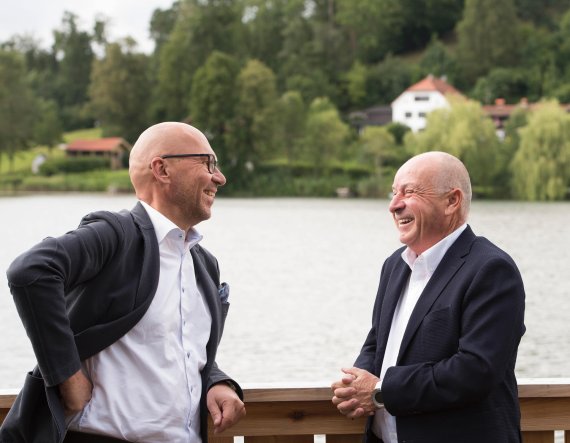 "60 percent of global business runs along the Alpine ridge".
ISPO.com: You mean the parallel slalom in the Olympic Park on New Year's Day - which has been abolished again.
Schineis: Why does it have to be a World Cup with all its requirements? There would be other possibilities to bring young people into the snow and with skis into the city, to involve the whole city, including the strong retailers that are here. There's a lot of imagination there. Bavaria has almost 13 million inhabitants, Austria almost nine, Switzerland has over eight million, South Tyrol another half million. That's our target group: 60 percent of our global business runs along the Alpine crest. It's absolutely in our interest to set up a sports epicenter there during ISPO MUNICH, where business will be buzzing for a week.
Content for the whole year: This is how brands benefit from ISPO MUNICH.
ISPO.com: Does that mean the ISPO MUNICH trade show could open up to consumers in principle?
Dittrich: There is always this discussion. I am firmly convinced that it makes no sense to open up ISPO MUNICH, which has 80 percent international participation, to people interested in sports from the greater Munich region on one or two days.
What we do - and that's what digital channels like ISPO.com are predestined for - is to use the content we create at the trade show to send out messages to end consumers throughout the year. Or to offer our exhibitors the opportunity to send their messages via our digital channels. In this way, we can also cooperate with retailers without diluting the various formats.
Schineis: That brings us back to the topic of platform. After all, that's what we're looking for. I see our new cooperation as an opportunity to create completely new things in cooperation with a large company. It's in our interest to expand our position in this market, ISPO's intention is to extend its lead as the world's leading supplier in this sector, and we can work on that together.

Atomic, Salomon and ISPO: "A new phase, a new era".
Dittrich: Dr. Schineis is also a member of the ISPO Advisory Board.
ISPO.com: ... an advisory board with representatives from the industry, trade and associations...
Dittrich: And hopefully you will stay on.
Schineis: Gladly, if I'm invited...
Dittrich: That has already happened. You see: We are not parting ways. It's a new phase, a new era with new elements. I am very confident.