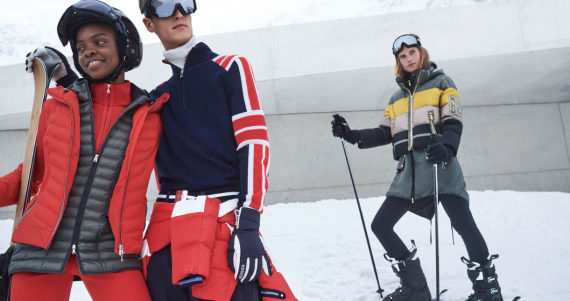 The winter sports brand Bogner is on the rise again. In a press release, the company writes that in the 2017/18 financial year under the new CEO Andreas Baumgärtner it will be able to report "positive earnings development for the first time in five years". The good news is also accompanied by further development.
In addition, the brand is changing its supervisory board - and positioning itself for the digital future: Dr. Andreas Bermig has been a member of the Board of Willy Bogner GmbH & Co. KGaA since 26 October 2018. The 38-year-old Bermig studied economics and has been active in the online business for years. In 2012 he moved to the digital retailer Zalando, where he was Vice President until 2015 – responsible for sports, premium, kids and lingerie. Subsequently, he founded the portal Bonify, which provides users with online credit reports.
"Since I've been on skis, I've been familiar with the traditional Bogner brand," says Bermig. "Bogner is like a synonym for Fashion & Sport. In times of international digitization, supporting such an important brand is a particularly exciting task. Especially in view of the new media landscape and new customer acquisition."
Prof. Dr. Wolfgang Reitzle is Chairman of the Supervisory Board of Bogner. In addition to Bermig, Prof. Dr. Alexander Liegl and Rosemarie Haber are also members of the committee.