Outstanding Sustainability
Our passion for the great outdoors goes hand in hand with a passion to protect it: Where the outdoors is at risk, we cannot turn a blind eye. Sustainability is doing business right: by avoiding future costs to restore nature; by more effective production, prolonging the product use and by considering the afterlife of products.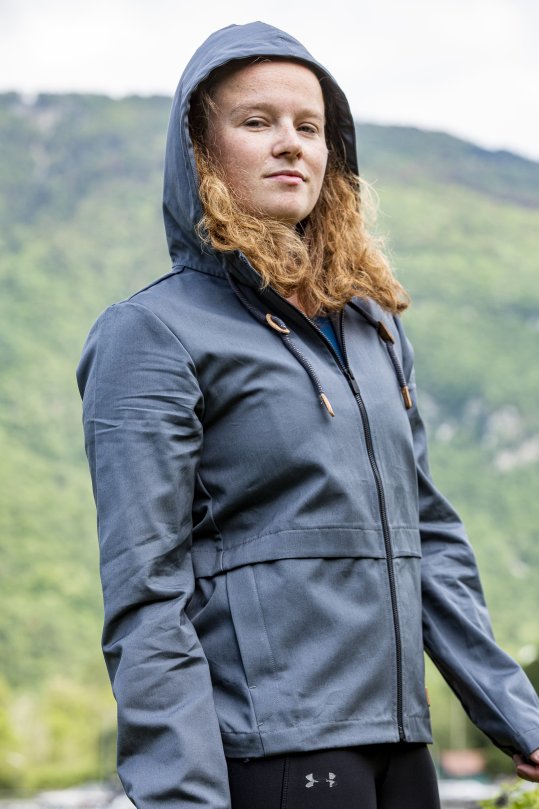 Cotton is rarely the basic material for innovative textiles. Nevertheless, Vaude uses the natural material in a modern weaving process for its Redmont 1L Jacket. The special feature: when wet, the fabric swells up and the densified fabric prevents moisture from penetrating to the body, even without a membrane. Only GOTS-certified biologically produced material is used. The sustainable orientation of the jacket is underlined by the use of natural dyes. In the Redmont 1L Jacket, synthetic colouring is specifically avoided in order to prevent water contamination by microfilaments. Every time a jacket is washed, colour particles are removed. If they are of natural origin, they can be biologically degraded - unlike synthetic dyes. Vaude continues to focus uncompromisingly on environmental protection.
Available from: February 2020
Retail Price: 330.00 EUR
"The thoughts that Vaude puts into environmental protection truly inspire me. The biodegradable natural dyes are an important step in preventing water pollution."
Charles Ross, Performance Sportswear Design Lecturer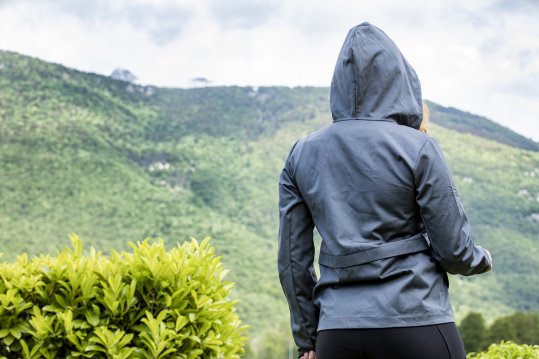 Cut range: Specific Female and Male
Size range: Female: 34-46  / Male: S-XXL
Colors: Female: 2 colours / Male: 2 colours
 Sustainable gear for a modern lifestyle.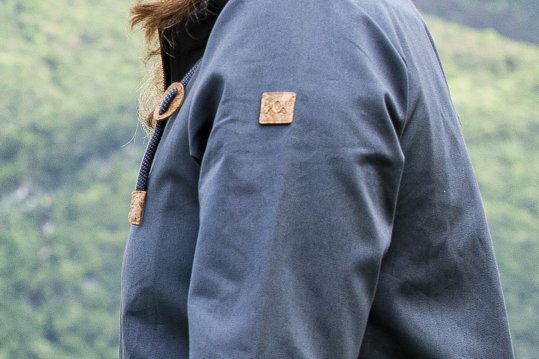 100% organic cotton – GOTS certified organic cotton uses much less water than normal cotton.
Archroma Earth color: Natural dye by using the waste of agriculture and herbal industry.
The trims and logo applications are done with certified cork.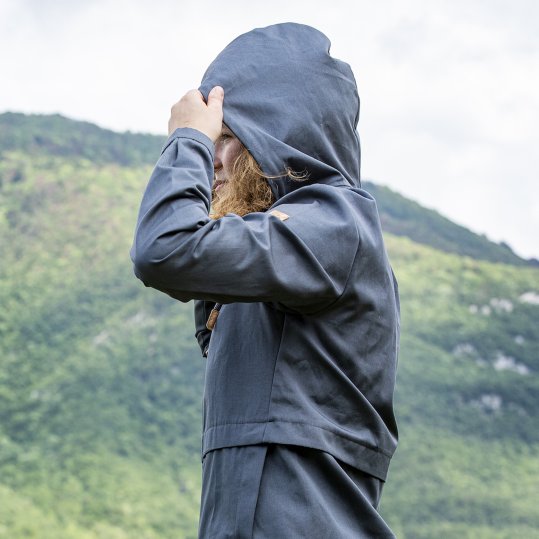 Thanks to long cotton fibers in the woven fabric the jacket is windproof and waterproof.
The stylish knit cuffs and hem also protect against stiff breezes, and an inner pocket keeps your phone or wallet safe.