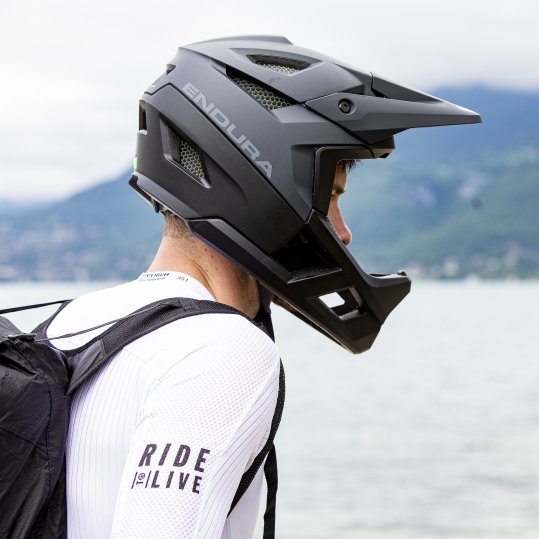 Nowadays, bike helmets not only have to be uncompromisingly safe, but also offer high wearing comfort, good ventilation, and low weight. Endura introduces a well-rounded package with its MT500 Full Face Helmet. The helmet is equipped with a Koroyd honeycomb structure which absorbs the impact energy through elastic deformation of the entire honeycomb. The helmet thus reduces the risk of injury. At the same time, this construction keeps the overall weight of the helmet low and allows very good ventilation. In this context, the MT500 can even keep up with some half-shell helmets, making it an option for longer rides.
Available from: July 2019
Retail price: 229.99 EUR
"The Fullface helmet from Endura has a really noble design and surprises even if you only hold it in your hands: it is hardly heavier than a normal bike helmet. On the head it feels accordingly good."
Uta Philipp, panorama photographer & mountaineer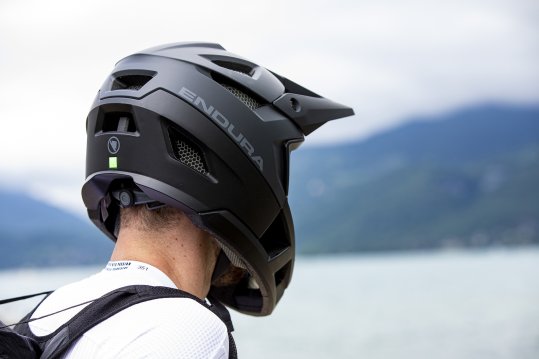 Cut range: Unisex
Sizes: S/M, M/L, L/XL
Colors: Black, Forest Green