Gold Winner | Outdoor Outer Layer 3L
In the past, not a single company – small or big – was able to introduce a 3-layer jacket out of recycled nylon – until now. In cooperation with Green Threads, Cortazu developed a lightweight 3L stretch fabric of recycled nylon suitable for high-performance jackets. The nylon originates from 100% post-industrial waste with a new 100% recycled, waterless dyed NRSD backer and PFC/PFOA-free DWR.
Available from: February 2019
Retail Price: 395.00 EUR
Shop now
"The jury honored Cortazu for designing a three-layer jacket from 100% recycled, post-industrial waste nylon. We also liked the technical look and the lifetime warranty."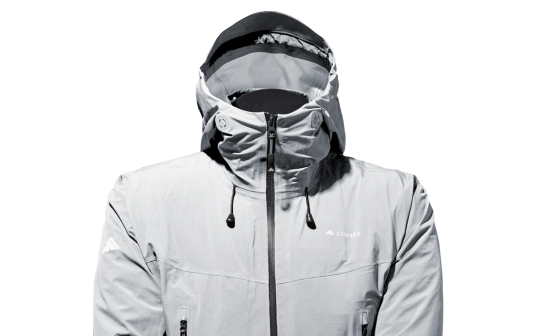 Minimizing the use of energy and components but maintain functionality and durability.
Using minimal seams to reduce the use of energy in production.
Minimizing weight to reduce CO2 during transport and to increase comfort during active sports.