Gold Winner | Outdoor Mountaineering & Expedition Footwear
The non-plus-ultra of technicality for Himalayan technical mountaineering, arctic crossings and use in extremely cold environments. It adopts the most advanced solutions available on the market to guarantee warmth, lightweight, a quick fit, safety and water repellency for the mountaineer.
Available from: February 2019
Retail Price: 849.00 EUR
Shop now
"The Olympus Mons Cube by La Sportiva is an exceptional pair of all-in-one boots for extreme activities – warm, lightweight, quick-fitting, safe, and waterproof."
Bin Sun, SOMA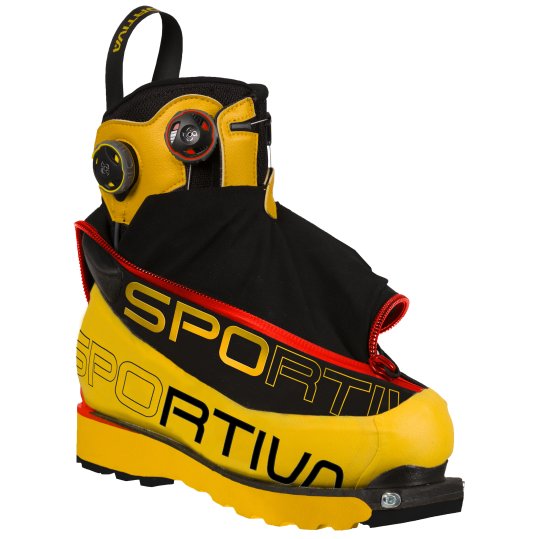 A high mountaineering boot that combines all the thermal properties of the Olympus model and could be used with ski mountaineering skis on long traverses by adding attachment points for the skialp binding and a gaiter with UltraSonic Welding technology. The Primaloft Gold Insulation Aerogel improves insulation.