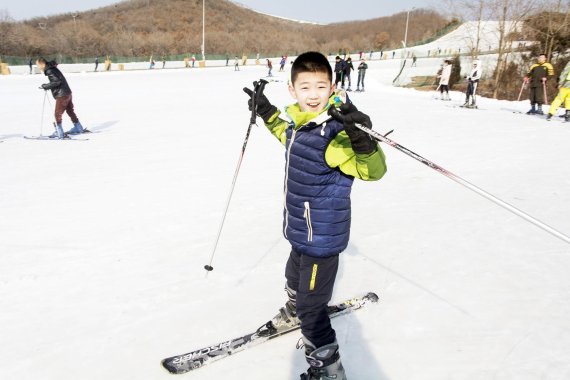 Sports Holidays Boom in China
Sport is also playing an important role in Chinese people's holidays. When it comes to choosing a holiday, for many of the Chinese, being able to do sport with like-minded people is just as important as regional specialties, immersion in local customs and getting to know different people.

And so new markets and demands are emerging in the Asian sport-travel sector. Many Chinese regions are working hard to present themselves as the most attractive destination for outdoor sportspeople.

In 2015, ISPO SHANGHAI presented the travel offers in different regions and carried out a forum on sports travel.

ISPO BEIJING (15-18th February 2017) is also taking into account this development – and is putting the focus on skiing. This is no surprise since winter sports are experiencing a boom in China. The Winter Olympics will be held in Beijing in 2022. Just like at the 2008 Summer Olympics, the capital city wants to present itself as the perfect host.
2022 Olympics Accelerates Development

Wu Bin, Chief Strategy Officer of the Vanke Ski Resort Division, presented some exciting figures at the Asia Pacific Snow Conference 2016 in regards to ISPO BEIJING: The total number of visitors to all Chinese ski areas in the 2014/2015 winter season came to 12,500,000 skiers - including the number of visitors to indoor ski centers for the whole of 2014.

That means an increase of over 21% from the previous year - and even of 98% compared to the 2009/2010 winter season.

Across the country, the number of newly developed ski areas, including indoor ski centers, came to 568. In 2014 it was 550 ski areas.
Few Chinese People Ski - Until Now
China holds great potential for winter sports: Compared to traditional skiing nations, the proportion of skiers in the overall population is still small.

While it is around 18% in Germany and over 25% in north Europe, China has just 0.4% of skiers. Even in comparison with Japan and Korea (9 and 6% respectively), the USA (4.6%) and Canada (12.5%), this is not a lot. The potential is greater.

Thanks to the larger offer of winter sport locations and facilities, the number of people who take their holiday in a ski region will also increase.

Many skiing enthusiasts in Japan, Korea, Canada, the USA and Europe are already aware of the opportunities in China. And in turn, Chinese skiers are no longer a rarity on the world's ski slopes.

This is a large opportunity – for China and partners abroad. Because of this, ISPO is collaborating with Chinese tourist boards in order to draw people's attention to winter sports in China.

At ISPO BEIJING 2016, the Aspen Mountain Ski Resort (USA), the Whistler Ski Resort (Canada) and other famous international giants took part with the aim of better understanding the Chinese market and intensifying cooperation.

Skiing Industry Gaining Importance in China
Companies which offer ski holidays in China are emerging just at the right time. Enormous amounts of capital are flowing in large projects such as the international ski area Wangda Changbaishan and the Vanke Songhuahu Resort.

In these regions it's not just ski slopes that are being created, but also accommodation, restaurants and all the related infrastructure - a complete ski holiday ecosystem is being built.

In order to promote the spread of winter sports in China, it is important to enthuse not just the adults, but also the children over skiing. The demand for outdoor sports in other times of the year was also taken into account in the plans, so that the travel destination can be attractive all year round. Above all, family holidays are the main focus here.

Indoor Skiing Booms
It's not just the outdoor sector in China that is growing. According to the 2016 International Report on Snow and Mountain Tourism, published by Laurent Vanat, 3.2 million people took part in indoor skiing activities in China in 2015.

That is second place only to Germany and corresponds to a 113% growth on the previous year. Widespread indoor ski facilities allow ski-lovers to practice their sport all year round.

Conclusion: More and more Chinese people go on outdoor and ski holidays. China, as the organizer of the 2022 Winter Olympics, as well as domestic and foreign private businesses are promoting winter sport and ski lovers by building ski resorts.

In particular there is an immense growth in the indoor ski sector in China. And in the travel sector, the industry is making efforts to extend their outdoor offer across the whole year.

Experience the innovation the Asian sports market has to offer at ISPO SHANGHAI 2017, from July 6th to 8th. Get your tickets here! >>>