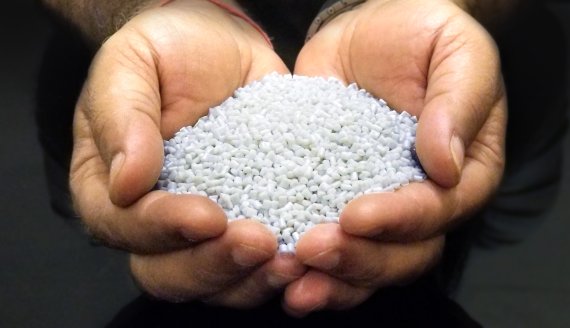 There has been much talk in the industry with recycled polyester obtained from post-consumer recycled plastics and ocean waste plastic, with many outdoor brands looking to covet this responsible approach to waste.
Recycled polyester is a hot topic, achieved from recycling plastic bottles to cleaning up the ocean. Parley for the Oceans was the first organization to embrace the problem of plastic debris in the ocean, collecting the plastic and processing it, including crushing it into pellets which are then extruded into yarn.
Adidas was the first sports brand to collaborate with Parley, with the Adidas x Parley sports shoe selling over one million pairs. As recycled ocean plastic becomes more available in the market, it has been a key ingredient in fabrics, now Primaloft is taking it in new area, the invisible ingredients of insulation.
According to a report published by the United Nations, 8 million tons of plastic end up in the ocean per year. This enormous amount of plastic pollution has a tremendous impact on marine life, as it costs the lives of 1 million seabirds and 100,000 marine mammals yearly.
The economic consequences are also immense. Each year, plastic causes €7.2 billion in damage to marine ecosystems. Parley and Primaloft are both committed to taking action that will positively impact this significant environmental issue.
"This collaboration with Parley is a perfect match. We both have the same goals: reducing the plastic pollution on our planet, especially in the oceans," said Primaloft president and CEO Mike Joyce. "Avoiding the production of new fossil oil-based materials wherever possible is also a top priority.
After the launch of Primaloft Bio and proving that our fiber is ready to be utilized in a circular economy, this is another important puzzle-piece in our sustainable efforts."
"The enormous success of our partnerships with brands like Adidas and Stella McCartney, internationally renowned athletes, artists, and entertainers has had a carry-over effect on the whole industry. Recycling is now sexy, desirable and stands for meaningful design. Purpose is the new luxury.
We welcome Primaloft as an official Parley supply chain partner to our global network, adding new high-performance material types to our portfolio and drastically supporting the growth of our movement – for the oceans," said Cyrill Gutsch, Founder and CEO of Parley for the Oceans.