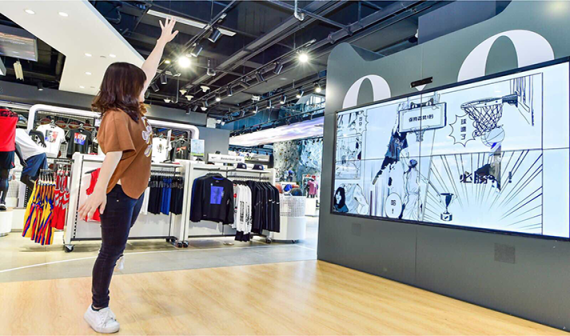 Small and medium-sized retailers and manufacturers in particular find it difficult to build up their own digital expertise in order to keep up with the rapid digital progress. Large digital groups and specialized agencies therefore offer digital services to help these companies to transform their business.
The Chinese online giant Alibaba offers different business models in Europe that are tailored precisely to such companies. Michael Plagge, Senior Manager at Alibaba Cloud DACH and CEE, talked to ISPO.com about it.
Do you want to know more about digitalization and sports business? Then meet us at the ISPO Digitize Summiton Jun 30 in Munich.
ISPO.com: What digital infrastructure does a sports company need to be prepared for the future today?
Michael Plagge: The sports industry lives from emotions like no other. Sports brands want and need to tell their story in order to convey these emotions to their customers. Content is essential for this - texts, images and above all videos, which are played on various channels - their own website, the social media channels and so on. In turn, they need infrastructure such as a CDN (Content Delivery Network) or Data Lake Analytics to store and analyze large media files in order to meet the ever-growing digital demand.
The right digital infrastructure, however, cannot only help to bind customers emotionally. It also enables the development towards industry 4.0 and smart manufacturing. Here I am thinking, for example, of digitizing the supply chain.
If the infrastructure is the basis, what does it enable companies to do in the next step? Which technologies will then become possible?
On the customer side, it helps to emotionalize and bind the customer with well-controlled content. In retail, sports companies can also track trends with large-scale data analysis on cloud computing platforms and offer individualized content, products and services to their customers. The sports industry must be able to respond quickly to current trends and serve its customers in a targeted manner. For example, we talk about things like customized skis or sports shoes that have to be produced quickly and in small batches, but are still inexpensive.
What is your impression of the level of digitalization in the industry: Do companies take the digital challenge seriously enough?
As in many industries, it tends to be the case that the big players can keep up with the rapid development. There are exceptions, of course, but experience has shown that many smaller dealers and manufacturers in particular have problems raising the necessary resources and know-how.
In comparison to China: Where do European companies stand with regard to their digital transformation? Do you have precise examples?
An example of a European company that is already extremely advanced in this area is Intersport. Together with our B2C platform Tmall, the sporting goods retailer has opened a stationary store in Beijing that offers its customers what we believe will be the shopping experience of the future. Under the name "Tmall x Intersport", the two-storey, 1,300 square meter space in the tourist hot spot Qianmen in the middle of Beijing was transformed into a futuristic megastore.
The technology-driven model combines the best of online and offline shopping using augmented reality-based interactive applications such as Smart Shoe Mirror, which instantly provides customers with all the information they need about a particular shoe they're pulling off the shelf. An AI-based shopping assistant gives shopping tips, an interactive mirror recommends accessories. Can't find what you're looking for in the store? No problem. The megastore is equipped with cloud shelf technology, a virtual shelf that quadruples the selection of available products.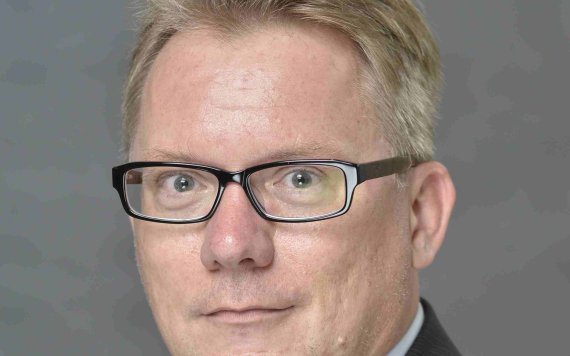 An interactive 24-hour window at the store's main entrance allows you to shop around the clock. If you don't want to lug heavy shopping bags or bulky shoe boxes through the streets of Beijing, you can have your shopping delivered home. Cainiao, the logistics division of the Alibaba Group, delivers within a radius of five kilometers within two hours.
In comparison, many European companies are still operating in a more traditional setup, for example without linked distribution channels. In this way, they are exploiting opportunities in areas such as customer service, customer loyalty and increasing efficiency in logistics.
Alibaba is mainly known as a Chinese online platform, but they also offer cloud services. What exactly does your offer look like?
According to a recent Gartner study, Alibaba Cloud is number three worldwide in terms of IaaS market share (IaaS: Infrastructure as a Service). We operate data centers around the world and currently cover 19 regions around the world with 56 availability zones. With our data center in Frankfurt, which we operate together with our partner Vodafone, we offer local companies classic cloud services such as IaaS and PaaS (Paas: Platform as a Service).
What would a cooperation with Alibaba Cloud look like?
Although we operate globally, we are also very proud that we can provide very good local support, especially in Germany: We have an excellent team of experts, business development professionals as well as solution architects. This team actively advises and supports our customers as they move into the cloud and implement cloud technology.
What do you do for companies that have not yet built up any digital expertise? How can you support them?
We are a classic hyperscaler and offer cloud resources, which we support actively and personally. We help companies that do not yet have any digital expertise themselves by referring them to our partner network, which consists of various renowned consulting firms.
Many are still suspicious of cloud storage. How do you deal with this distrust and is there any alternative to the cloud?
Privacy and security are Alibaba Cloud's top priorities in the US, Europe, Asia and wherever Alibaba Cloud operates. We are committed to compliance with local regulations and industry standards. Our entire ecosystem also builds on this trust. The protection of the privacy of our customers and consumers is particularly important to us.
In addition, as Alibaba Cloud we have acquired all relevant security certificates and are also regularly audited. For example, we were the world's first cloud service provider to receive the C5 certificate from the German Federal Office for Information Security with extended requirements. In addition, we work strictly GDPR-compliant.
Of course, there are theoretically alternatives, but operating your own data center is extremely cost-intensive and therefore unrepresentable, especially for small and medium-sized enterprises. In fact, this means that the risk of losing the technological edge is simply too great without the cloud - think, for example, of playing video content that emotionalizes and binds customers.
What do you do with the data in the cloud?
That's easy to answer: Nothing! In the words of the GDPR, we are a data processor and not a data controller. One could say that we keep the data of our customers, but do not touch it. In addition, data that customers store in our Frankfurt data center remains exactly there, exclusively and without exceptions - in accordance with German data protection legislation, which is considered to be the strictest in the world.
What additional benefits does your cloud solution provide to companies that are also active on the Chinese market or would like to start there?
Our European customers appreciate three main points: they enter into a global deployment agreement with us under European law. In addition, we naturally offer seamless connectivity to China. And last but not least, we offer local brands support and know-how for market entry in China via the Alibaba ecosystem.
Do you want to know more about digitalization and sports business? Then come to the ISPO Digitize Summit in Munich.