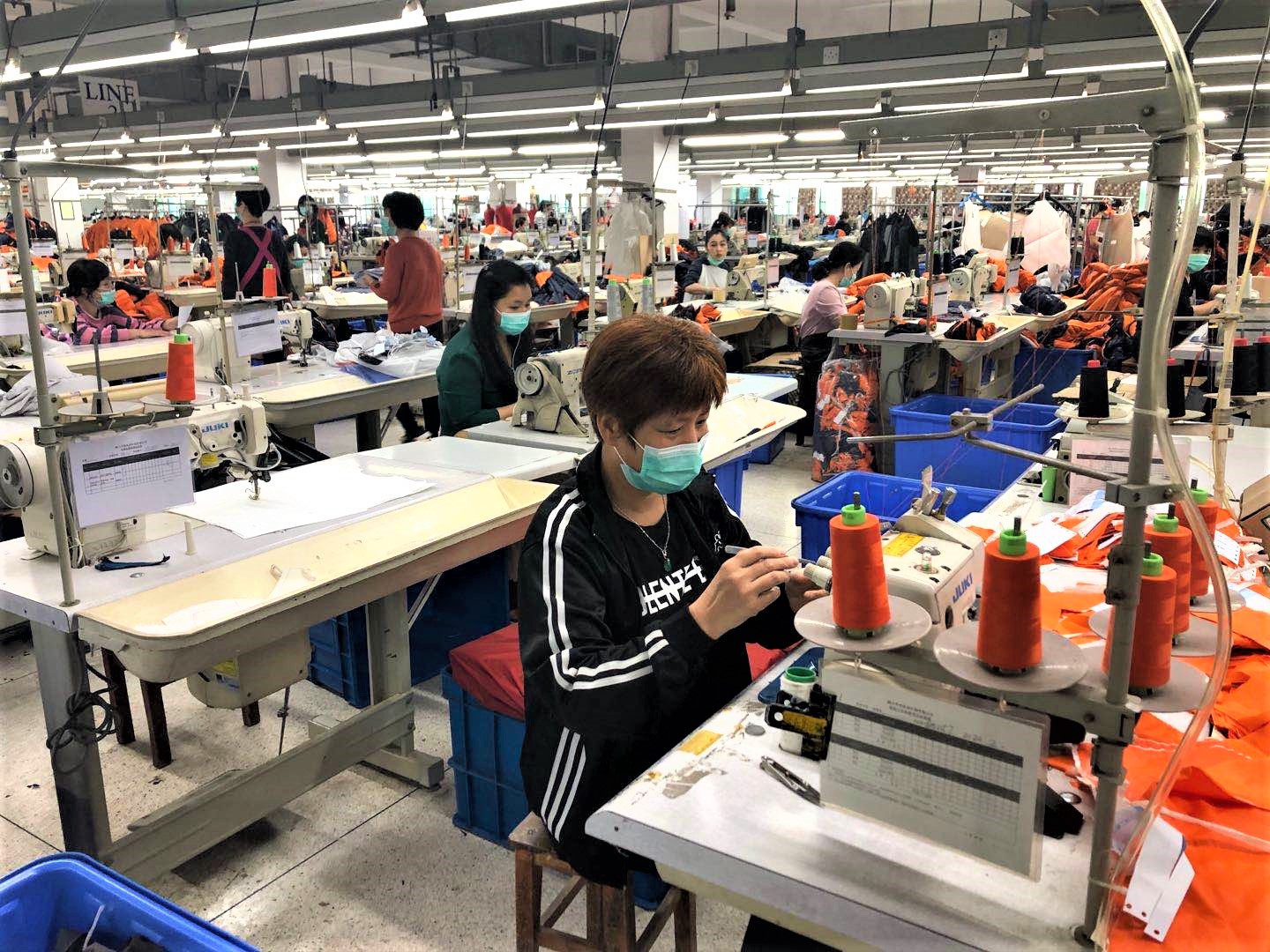 Heshan is a medium-sized city in the southern Chinese province of Guangdong, about 1,000 kilometers away from Wuhan, the Chinese center of the corona outbreak. KTC Limited has been producing sportswear in Heshan for about 50 years - formerly for the mass market, today high-quality collections for international premium sports brands such as Mountain Force, Mammut, Helly Hansen or Rapha. The crisis hit KTC when the factory took a two-week company holiday for the New Year anyway. Managing Director Gerhard Flatz was in Europe at the time and had to organize the forced closure of the factory from afar. It was no longer possible to come back. The factory remained closed for four weeks, 1,500 workers had to stay at home. Now production is running again, but Flatz is still not allowed to return to China: The native-born Austrian is in Austrian quarantine because as a foreigner he is no longer allowed to enter the country. We have asked him how things are to continue.
What is the current situation at KTC?
We've been back at work for about two weeks now, but the campus is sealed off and feels like a high-security wing. You can't get on the grounds without written authorization. Fever is measured twice a day for all people, everyone goes out to eat at different times, the jobs have been pulled apart. In addition, our employees are given a new mouthguard every four hours. We try everything to minimize the risk. Because it is clear that if we have a case of infection, the factory will be locked up again for at least three months.
Is the factory running at 100 percent again?
We only have 1,400 people in the factory right now, about 100 less than before. Which is also due to the fact that some mothers are at home because the schools are still closed.
What about production and supply chains? Can KTC produce normally?
The supply chains are shifting. The problems at the moment are mainly with the suppliers. I expect delays of between four to eight weeks. But in the end, it doesn't matter, because when the goods are ready, nobody in Europe needs them anyway. The situation is fatal: the winter was a disaster and the spring/summer does not take place at all.
Can you switch to other suppliers?
No, we have to wait and juggle. We have no chance to get alternative suppliers.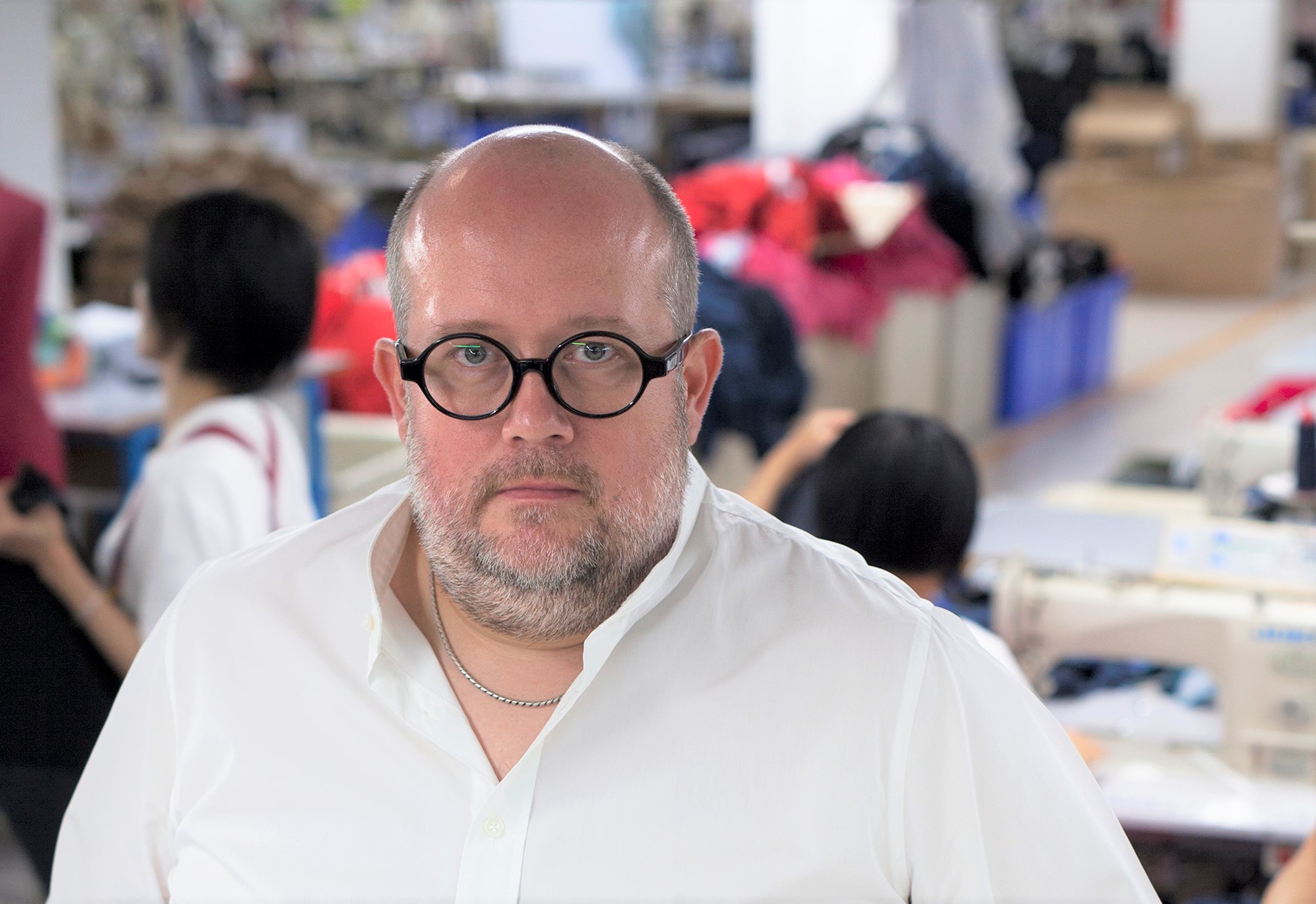 Are there any cancellations of orders?
No, we do not have any cancellations. We have been working in the upper segment of the garment industry for years and do not produce huge quantities. We make brand shaping pieces, products that brands can hardly do without. And once again we can say that we were lucky: Our premium strategy has once again proven itself.
What was it like - did your employees want to come back to work?
They would have preferred to come back after just one week! In China, very few people have the luxury of having a garden or a large apartment. Many generations live together in one apartment. This is not easy in the long run. They weren't afraid to come back - after all, we had implemented all legally required security measures.
For many years, you have been committed to high social standards in the textile industry. Does that make a difference in the current situation?
Absolutely - that pays off now. We pay higher wages and 80 percent of our employees come from the local area. This means that we were able to reinstate everyone quickly and get started quickly. If we had had a higher proportion of migrant workers - as we did about ten years ago - we would have been stranded now.
And how did you compensate for the loss of wages?
We continued to pay a basic wage even during the production stop.
What is the next step in China?
We will certainly maintain the protective measures for the whole year. But I see China as the least of the evils now. The question is when Europe will get back on its feet and how China's neighboring countries, which are all dependent on the Chinese industry, will hold out.
What is your hope?
That regionality is playing a greater role again and sensible consumption. If everyone is sitting at home now, hopefully they will see what they don't need and realize that quality of life doesn't depend on shopping. I don't believe it, but I would like it to be. I hope there will be a change in thinking. Sure, it's painful for a textile manufacturer, but it would be a long-overdue development.