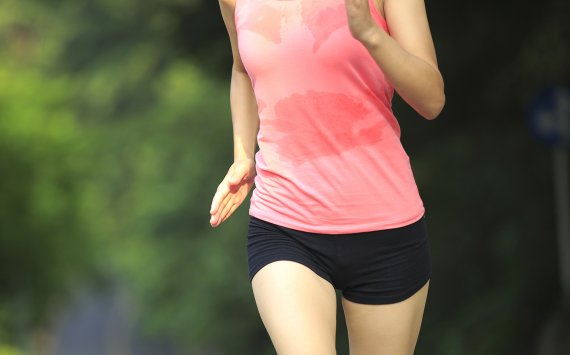 As activity levels rise and the sweating starts, unlike natural fibers that are breathable, synthetic fibers hold onto that sweat, letting it dry, resulting in a nasty stinky smell in worn clothes. Hitting the sweat barrier is a positive feel when you are pushing to your limits, but unfortunately the lingering after smell isn't quite as positive. New developments in the market from anti-odor finishes and odor-neutralizing yarns are gaining ground. While the anti-odor products available on the market deliver the anti-stink effect, one company has gone further in highlighting the additional benefits of clothes staying fresher for longer that have a direct impact on the consumer.
Polygiene, the company behind the anti-odor treatment based on silver salt produced from recycled silver, has conducted a study on the environmental impact of a garment and find that the consumer is over-washing and that the consumer is responsible for two-thirds of the environmental impact of apparel through the Life Cycle Assessment of a garment. The main reason, home launderings.
"The consumer is over-washing, what we found is if you did less laundry a week, for a year, the result would be you saved time," explained Colleen Nipkow, global marketing director at Polygiene. 
And the figures are quire impressive. If consumers skipped one load per week based on the time sorting, loading and folding garments, which Polygiene based at 28 minute, there would be a gain of three days per year, two loads equated to six days time gained and three loads saves nine days a year.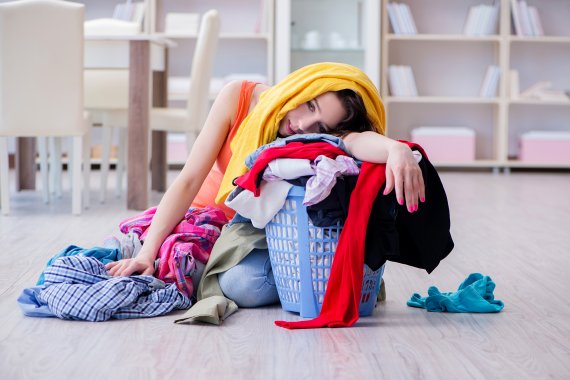 When you add it up, and take into account that today's consumers are time-strapped and want more efficient processes, Polygiene's concept of saving energy, water, time and money is appealing. Plus the added appeal of a strong sustainable aspect, especially through water and energy  saving, as one home laundering can use between 53 - 94.6 liters of water per load in new high efficiency washers.
In addition, micro fiber pollution that is attracting global attention is reduced as synthetic garments are washed less frequently, so there is less microfiber shedding that may eventually enter into the sea. But it isn't just the time gained, it is also the laundering costs saved which can add up to €431.20 Euros per year based on Polygiene's calculation of €1.10 Euros per load and 392 loads per year.
"Time is the new currency. Water and energy conservation save money. The Millennials understand that they want and need more time. We want them to understand that after wearing a garment you can hang it up and air it, making clothes last longer, she said, adding that the more we wear a garment between washes, the more you reduce the environmental impact that occurs during its lifecycle. 
'Stays Fresh' is Polygiene's strap line, selected,  according to Nipkow, as it has a more positive feel than anti-odor or anti-stink. The bluesign approved treatment delivers multiple benefits, from the core anti-odor function the permanent finish delivers, lasting the life of a garment to the fact that clothing treated with Polygiene can be washed at a lower temperature.
One of the key factors highlighted in ISPO Textrends consumer attitudes is the desire for time, as consumers living in an hyperconnected global society look to achieving that work/lifestyle balance. Time is a precious commodity that garment brands can now deliver back to the consumer along with the specific function.  With Polygiene the consumer can wash less, reduce their carbon footprint, extend the life of their clothing and save energy, water and money - but most of all put the time gained from less laundering to good use.