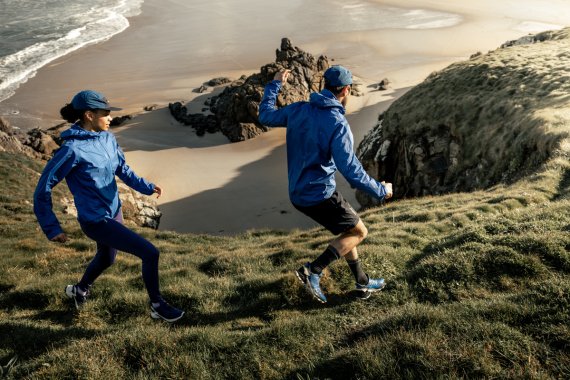 Short distances have many advantages: from flexibility in quantities, to investments in innovative structures, to maintaining qualifications in Europe. The entire industry benefits from this. Nevertheless, depending on the raw material category and product technology, it is difficult to find partners with a price that is in line with the market.
Between demanding CSR (Corporate Social Responsibility) policies and rising raw material costs, the short cycle is the burning issue for many market players. Proof of this is provided by Salomon and Chamatex, which, after studying other industrial models in the automotive and pharmaceutical industries, will launch in 2021 the new Advanced Shoe Factory 4.0 (ASF) to open in France. Also involved are Babolat and Millet. With the headquarters of all four companies located within a 200-kilometer radius of each other, ASF 4.0 is a remarkable regional collaboration of the Auvergne-Rhône-Alpes region in southeastern France.
Under the motto: "Bringing the shoes home", Salomon manufactures its trail shoes there at a reasonable price thanks to an artificial intelligence system and the robotization of certain assembly steps. The combination of nearby raw materials, highly qualified employees, modernized production processes and efficient energy systems could therefore secure the future of the factories in Europe.
Among outdoor products, there are some that could be re-localized - at the cost of a higher cost price. However, the know-how in certain segments, such as the production of technical ski jackets or surf suits, is not yet available on an industrial scale. Textile manufacturer Picture ("sustainable natives"), which has always conducted research to reduce its environmental impact and produce sustainably, deliberately organizes its sourcing on the continents where its products are distributed and produced. True to its motto: "Ride, Protect, Share." Every decision is guided by the following considerations: Picture's owners want to produce where the raw materials are grown or mined in order to achieve the lowest possible CO2 -footprint in countries with a suitable energy mix.
"We have a desire to get back closer to our base and have started to think internally. In a brand reflection, we are thinking about certain mutations toward hybrid distribution models to accelerate this process of very low-carbon relocalization."
Julien Durant, co-founder of Picture Organic
The REACH standard (REACH stands for Registration, Evaluation, Authorisation and Restriction of Chemicals) prescribes a quality requirement for European manufacturing. The French textile industry association announces that a shift of 25 percent of textile production to France will reduce the CO2 -footprint by 3.5 million tons. However: only traceability from the material to the end of the life cycle can confirm this. This data will soon be mandatory in Europe with the Green Deal and PEF (Product Environmental Footprint) legislation. In France, a new law will come into force in this respect from 2023 (first for companies with higher sales in France): the complete production chain must be communicated on the labels - from the material origin to the place of finishing
This legal framework gives local sourcing a priority position for many brands. For example, in relation to the "treacherous last kilometer," which sometimes significantly increases the carbon footprint in delivery logistics to warehouses, stores, and retailers. The Scope 3 carbon footprint is the best indicator to measure this global footprint. Additional measurements are currently being discussed in the European Union. This involves the taxonomy, the emphasis on fair competition, and a possible European extension of the law on due diligence.
With the Collector project, surf brand Oxbow transforms one of its product lines and reworks these iconic clothes: from sourcing to design to ambassadors, all the company's actors have embraced the idea of making their products special again with less impact on the environment. Thanks to 100 percent French manufacturing, the entire production chain is more accessible. According to Aurélien Silvestre, the person in charge of the collectors' range, local production allows for greater responsiveness, which benefits the entire process. To meet this challenge, the adaptation of the teams' working methods and the patience to rebuild a network of suppliers and invest with them in know-how were essential.
"The Collector line celebrates an authentic return to Oxbow's roots: bright colors, loose cuts, a label on the shoulder, heavy materials and, above all, local manufacturing. This line marks the revival of local know-how and quality with reactivity, flexibility and environmental responsibility."
Aurélien Silvestre, Product Manager Collector & 1985 at Oxbow
Trail runner Andy Symonds recently revised the estimate of his CO2 -footprint that would have been created if he had participated in the World Trail Running Championships in Thailand in November. He canceled the run. In doing so, he joined fellow runner Xavier Thévenard in forgoing air travel and some sponsors in order to live up to his convictions. Snowboarder Mathieu Crépel also left his previous sponsor and joined Oxbow. He made this choice to represent his values of environmental protection. He also shares his ecological know-how with the association "La Water Family".
"As a brand ambassador, it is of utmost importance for me to be in line with the values and actions of my partner. Local production or production as close as possible to the place of final consumption is clearly an important point. Water stewardship is also a key issue."
Mathieu Crépel, Snowboarder & Oxbow Brand Ambassador
Thanks to the flexibility and transformation of the sector, the brands and companies are investing in their region to reweave a responsible and autonomous chain. Whether it is heart values or high innovation, the short distances in the sportswear and outdoor sector allow innovation, contribute to the relocalization of certain industrial practices and offer a consumption alternative.