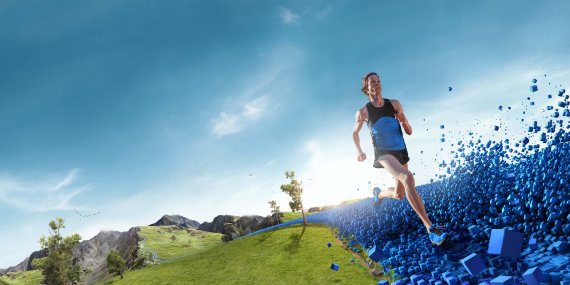 When bluesign® technologies was founded in St. Gallen in November 2000, it wasn't to formulate a new eco-standard for greener products. The goal was much broader: bluesign® technologies wanted to lay the foundation for systematic change in textile production as a whole.
Based on many years of expertise in textile chemistry, the company came to this conclusion: Only those who regulate input and avoid hazardous substances in production from the outset can become sustainable throughout the entire production process. The goal is ambitious, even to today. And there's no alternative, as many companies have already come to understand.
As a technology partner, bluesign® brought the topic of sustainability to ISPO Munich as far back as ten years ago, and in cooperation with the trade fair organizer, exhibitors and visitors have been made aware of and trained on the topic over the years. This year, too, the latest content will be imparted at Booth C5/400 or in the CSR Hub.
"We have high ambitions to eliminate negative impacts on people and the environment that our products could cause," explains Eva Karlsson, CEO of the Swedish outdoor brand Houdini. "With that in mind, we had to team up with the best in chemistry and production processes, so we teamed up with bluesign®." Schöffel has been a bluesign® system partner since 2013.
Adele Kolos, Corporate Responsibility Manager at Schöffel
Adele Kolos, Corporate Responsibility Manager at Schöffel: "Schöffel is pursuing a clear sustainability strategy that goes beyond the legal requirements. That's how we decided to work together with bluesign®. As a partner, bluesign® offers us a comprehensive and well-founded system, on the basis of which we can continuously further develop the topic of pollutant management in the sense of man and nature."
The first step is often the biggest hurdle, which is why bluesign® is now an expert on how these first steps work best to set long-term development in motion that ultimately generates cleaner products and processes. More and more consumers today expect this from their brands. "The good thing," says Jill Dumain, CEO of bluesign® technologies, "is that you can start at any time.
By taking the first steps with ready-made tools, any company can be put on the Blue Way and "continuously improve its sustainability performance through holistic assessment and systematic consulting."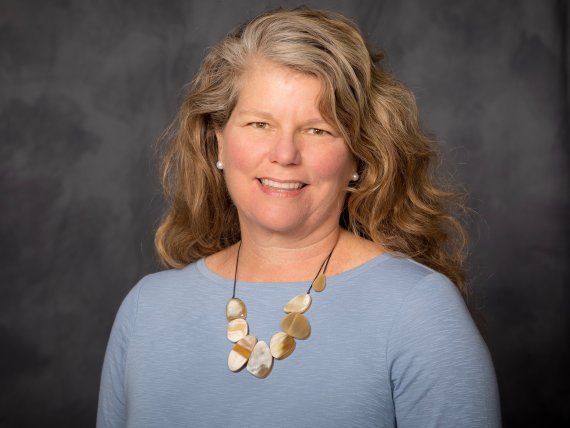 Dumain knows exactly what she's talking about. When she took over management of bluesign® in 2016, she had previously spent several years fighting for greater sustainability in textile production at Patagonia and initiated numerous groundbreaking projects like the "Footprint Chronicles." Patagonia is a success story that also allows us to understand the economic value of sustainability.
Because the question always arises: How do we pay for sustainability? bluesign® technologies shows ways to make more efficient use of resources. This helps to save costs and reduces environmental impact at the same time. You don't have to become a chemist yourself; bluesign® will provide all the relevant information.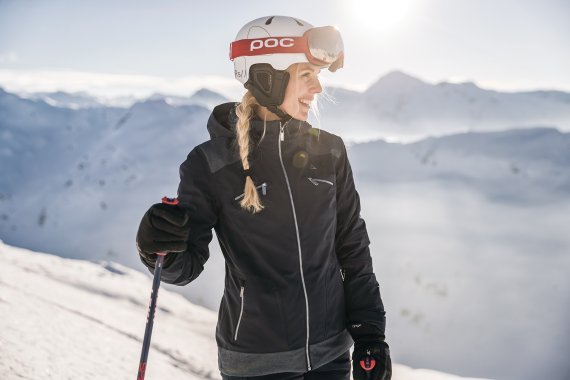 Collecting verified data and providing information about best practice solutions has become an important branch within the company. This is the only way system partners can make the right decisions quickly and practically. Eva Karlsson of Houdini: "bluesign® is an important consultant for us to set specific strategies and goals - for today's operations and even more importantly, for further development and innovation projects."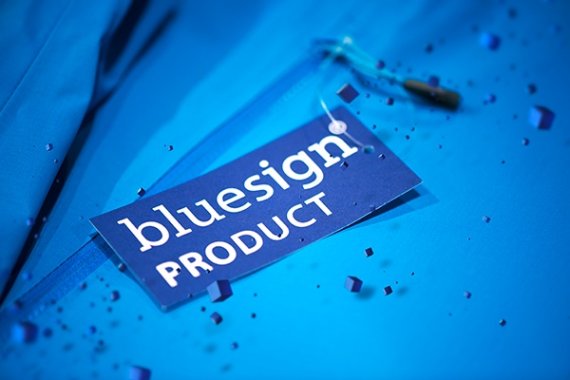 Brands, manufacturers, and chemical suppliers from the entire textile industry can make use of the bluesign® system. The criteria aren't limited to specific types of raw materials or to individual stages of production. From raw materials and chemical components to emissions and energy consumption, the bluesign® system analyzes and controls all production steps.
It excludes environmentally harmful substances from the manufacturing process from the outset, and can thus ensure that the finished product meets the strictest consumer protection requirements worldwide. These kinds of products may bear the bluesign® product label.
It's a signal to the end consumer:  at least 90 percent of the textile fabric and 30 percent of the accessories are bluesign®-approved and meet the safety and environmental requirements of one of the most stringent and comprehensive sustainability standards in the industry. Adele Kolos of Schöffel: "This also results in the task for us to educate the end consumer about bluesign®, so that this valuable system can continue to gain recognition and significance."