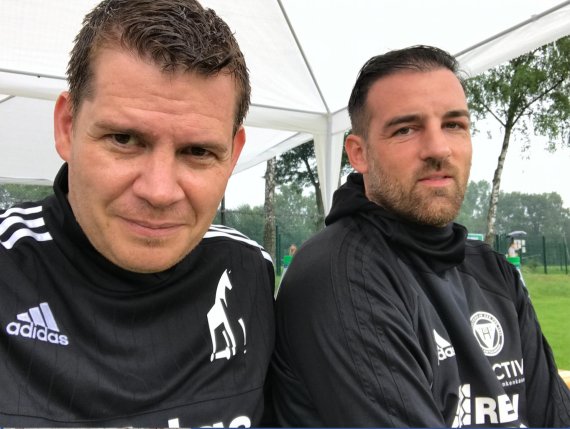 Raphael Brinkert, 40, partner of Jung von Matt AG and founding director of Jung von Matt/sports and /stars. He is currently in charge of 75 employees.
Read here: "My sports job," part 4: Five short questions with Raphael Brinkert.
ISPO.com: What do you do in the sports business?
Raphael Brinkert: I am currently a partner of Jung von Matt AG and founder of Jung von Matt/sports, Germany's most awarded sports marketing agency. In addition to that, we founded Jung von Matt/stars at the end of last year, a brand consultancy for sports personalities.
Are you looking for an exciting job in the sports business: Click here to see the sports job board offers >>>
Raphael Brinkert, Christoph Metzelder and Katja Kraus had the idea of Jung von Matt/sports
How did you end up there?
Sport, communication and advertising have always interested me. After getting my degree at the ISM in Dortmund, working in advertising for 15 years at Scholz & Friends and Jung von Matt, Katja Kraus, Christoph Metzelder and I had the idea of creating a sports subsidiary of Jung von Matt. Adidas and the German Football Association (DFB) instead of Sixt and Zalando, to be precise.

How to get on board at FC Bayern. "My sports job," part 1: Felix Loesner is Social Media Team Leader there. To interview >>>
What are the most important skills that you bring to your job?
Will, talent, creativity and momentum.


"Saw through our chairs! Avoid company hierarchies!" 

What three essential things would you recommend for beginners in the sports business?
1. Educate yourself generally and use sport as a major subject or additional degree. That way you will have a broader base and you won't just learn from sector experts, you'll learn from the best of all sectors.
2. Show the establishment that everything is possible. Scrutinize decisions, saw through our chairs, be courageous and leave your comfort zone, avoid company hierarchies and doubters.

3. The most important sentence at Jung von Matt is "we remain unsatisfied." Remain unsatisfied, even after successes.

What skills are required at Adidas? "My sports job": Oliver Brüggen is Senior Director PR for Adidas. Read here. >>>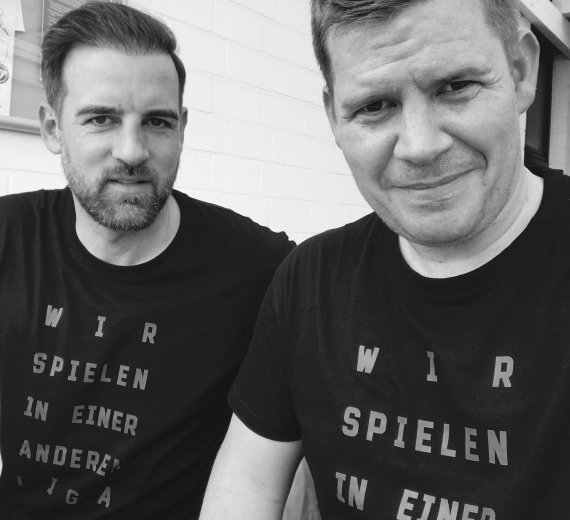 "Sponsoring expenses have clear KPIs"

What development opportunities do you see in the sports business in the coming years, both in general and for you personally?
1. Sport is becoming more professional. We are living through a generation and paradigm shift in sport, which needs more professionals than ever due to internationalization and digitization. At the same time we are turning away from pure patronage, so sponsoring expenses have clear KPIs and are coming under more scrutiny than ever before. It is a great opportunity for new heads and concepts.
"Clubs and associations are becoming media companies"

2. Sport is becoming faster. Real-time communication, transfers right up to the deadline day, active instead of reactive club and association communication, fixtures at short notice, and TV contracting – sports communication and its day-to-day business is no longer plannable far in advance. Clubs and associations have had to become their own media companies to relay their messages.  
"Opportunity for category marketing and bold communication" 

3. Sport is becoming more fragmented. High-performance sport and mass sport, football on all broadcasters and channels, new sports like eSports, athlete, club and association communication, various apps and social media outlets. It is becoming more and more of a challenge to keep an overview of sport. There is an opportunity for category marketing, bold communication and profitable niches.
My own development is significantly characterized by my environment, and my exchanges with clients and employees. I am grateful that we can work for fantastic clients like Adidas, the DFB, the German Olympic Sports Federation, ESL and Hertha BSC, and that we already have the next sports and stars generation right here in the company with the likes of Toan Nguyen, Robert Zitzmann, Holger Hansen and creative minds like Denis Raetzel.
Job vacancies in the sports business: See the sports job board offers here >>>
"My sports job," part 1: Felix Loesner, FC Bayern's social media boss >>>

"My sports job," part 2: Oliver Brüggen, PR boss Adidas >>>
"My sports job," part 3: Daniel Kramer, responsible for Bundesliga clubs on Facebook >>>