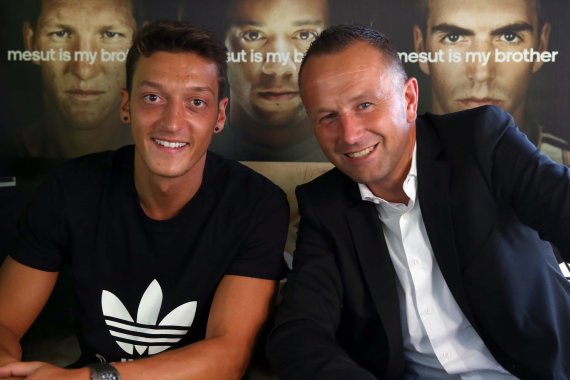 Oliver Brüggen has been working at Adidas since 1996. The sportswear company with its three stripes has around 60,000 employees worldwide. Around 5,300 people from 100 countries work at the headquarters in Herzogenaurach, Germany. 
"That's my sports job", part 2: Five short questions with Oliver Brüggen.
ISPO.com What do you do in the sports business?
Oliver Brüggen: Together with my team I am responsible for the brand PR of Adidas in the areas of sport and sports lifestyle in German-speaking countries. We give interviews with our sportspeople and introduce our products to the public. In addition we receive around 10,000 requests from journalists each year that we need to answer. We communicate with traditional medias as well as with influencers and are reachable around the clock. In the end, something different happens every day – it's exciting.
Part 1 of the series "My sports job": Felix Loesner, Social Media Team Leader for FC Bayern >>>
Oliver Brüggen: From Bavarian television to Adidas

How did you get into that?
I studied business management at the vocational academy in Mannheim, Germany – and then decided straight away to go into classical journalism. After volunteering at the local television station I became sports director there and was then a moderator and editor on Bavarian TV. My move to the other side followed in 1996 when I started as PR manager at Adidas. At the start I organized a press conference with Steffi Graf. My first major event was the 1998 football world cup in France.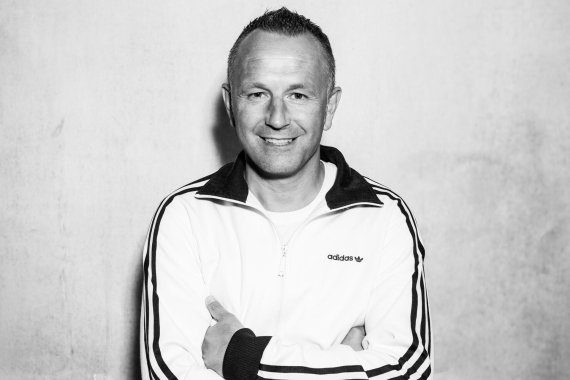 What are the most important skills that you bring to your job?
Along with my journalist training I bring an enthusiasm for communication, creativity, team spirit and flexibility. A certain level of diplomacy is helpful. The most important thing in our company has always been and will always be a passion for sport. And yes, a bit of talent won't do any harm.

Do you want to work at Adidas too? These jobs are currently available! >>>


Adidas spokesman: Defeats and setbacks are part and parcel of the job

Three essential things that you would like to recommend for beginners in the sports business:
1. Creativity and sociability are more important than grades. How can someone with amazing high school grades or a fast-track degree help us without an inkling of interest in sport? We look for people who can be enthused and can enthuse others.

2. Without a real awareness for the company culture you'll run into difficulties. For us employees, Adidas means more than just a company which is more passionate about the stock exchange and its share prices than about its products. We are firmly convinced that we have the power to change lives through sport.

3. Just like in sport itself, clear and easily measurable goals are important. To do this you need to be in the position to cope with defeats and deal with setbacks without losing your path in the process.

What development opportunities do you see in the sports business in the coming years, both in general and for you personally?
Three stripes, three words: all round positive. 
Are you looking for a job in the sports business? Find vacancies here! >>>
Read part 3 of "My sports job" here: Daniel Kramer, responsible for Bundesliga clubs on Facebook.