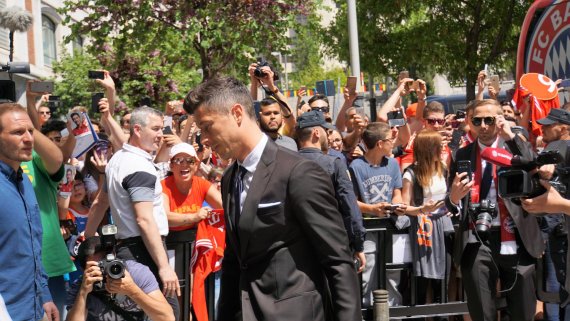 32-year-old Felix Loesner has been working for FC Bayern since 2011, in which time he has risen to become Social Media Team Leader of the record-holding German football team. A job full of responsibility: FC Bayern belongs worldwide to the top 5 when it comes to social media. 43 millions fans on Facebook, 10.6 million subscribers on Instagram, 3.88 million followers on Twitter, 22 different accounts in total, including YouTube, Snapchat, Dugout and WeChat – Felix Loesner is currently responsible for it all, and the numbers are rising.
"That's my sports job," part 1: Five short questions with Felix Loesner.

ISPO.com: What do you do in the sports business?
Felix Loesner: I'm responsible for FC Bayern's social media outlets and the content and strategy of their global accounts.

From Adidas to FC Bayern Munich
How did you get into that?
I started at Adidas in global product marketing and came to FC Bayern in 2011 as an intern in the area of social media, CRM and KidsClub. I've been team leader in the social media sector since 2014.

Read here from the series "My Sports Job": Oliver Brüggen, Senior Director PR Central Europe Adidas>>>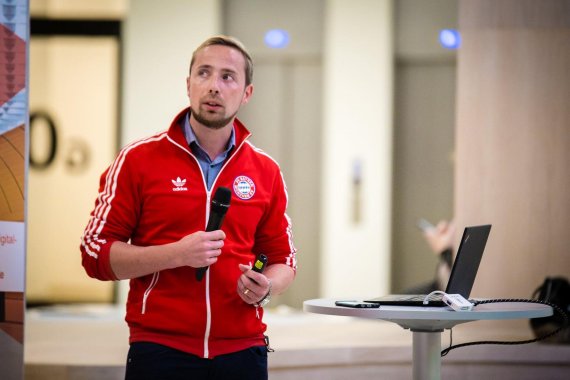 What are the most important skills that you bring to your job?
Passion for football and FC Bayern, flexibility, curiosity, a flair for content, creativity, team spirit, closeness to fans, digital understanding, analytical capability, empathy – and also: monetization of content.

Job vacancies in the sports business: Click here to see the latest job board offers >>>
Digital expertise is most important for beginners
3 essential things that you would recommend for beginners to the sports business.
1. Bring passion and enthusiasm for the sport.

2. Establish and develop digital expertise: Which digital platforms are relevant? How do these function? What new technology is there? What are the digital trends? How does digital marketing work? How can I use data practically?

3. Form networks.

Read here: How FC Bayern is planning its digital future >>>
Artificial intelligence makes communication with customers easier
What development opportunities do you see in the sports business in the coming years, both in general and for you personally?
Digitization will lead to new fields of business for sport in the near future. Data-based knowledge will further help to recognize and satisfy the needs of fans and customers.

In the area of social media, new technology will mean we are better able to win over fans and consumers and provide them with emotional moments in real time. Communication with customers will become more systematic thanks to AI, and more one-to-one dialogue will be possible. The generation and quality of branded content will be developed and optimized even further. 
Coming up soon: Daniel Kramer, in charge of the Facebook account of the German Football League clubs.