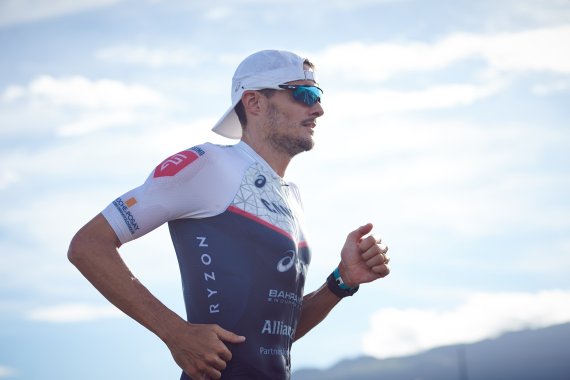 Whether titleholder Jan Frodeno will have the chance to swim, cycle and run around Ironman Hawaii this autumn is uncertain. But he has come up with something special for his fans on the Easter weekend: a complete triathlon in his own four walls: Frodeno started in his counter-current pool, followed by the bike roller and finally the treadmill.
Frodeno broadcasted the unique project live via Facebook and also posted about it on Instagram - together with an appeal for donations that raised more than 22,000 Euros for hospitals and the Laureus Foundation. Fans can also cycle "together" with Frodeno and compete with the triathlete via the Zwift app
With the hashtags #sportstays sport stars advertise physical activities and team spirit in the industry. Among others, the German ski racer Viktoria Rebensburg and the former ski star Felix Neureuther posted with this hashtag. You can find more information about #sportstays here.
Roger Federer has created his own challenge: Using social media, he called on everyone to play as many volleys as possible against a wall, preferably with curious headgear. The stars of the sporting world were not to be sneezed at, and while tennis aces such as Novak Djokovic or top talent Coco Gauff shone, ex-ski star Lindsey Vonn looked a bit clumsy after all:
Probably the most difficult challenge was posted by the US gymnast Simone Biles: She can take off her training pants - in handstand!
German football player Julian Draxler does not have to fear for his future with the sheikh-backed top club Paris Saint-Germain. The situation is different with thousands of amateur clubs. Draxler now supports the clubs of his hometown Gladbeck with a donation of an unknown amount.
No fewer than seven local football clubs will benefit from Draxler's donation. Even if all sides had agreed to keep the amount of the donation confidential, Gladbeck's mayor Ulrich Roland said it was "the highest donation" during his term of office.
As role models, especially for younger people, sports stars have a special responsibility on their social media channels. Many athletes do justice to this by calling for reason and consideration in times of the Corona crisis. Here are some examples.
In his very own pomposity, but also with a pinch of humour, ex-print star Usain Bolt reminds his followers of social distancing. He posted a photo of his Olympic victory over 100 metres in Beijing 2008, where he even had the time to look at the finish line to see who had lost the competition.
Slalom and giant slalom specialist Henrik Kristoffersen uses the time to prove his body control on a sponsor's beverage can.