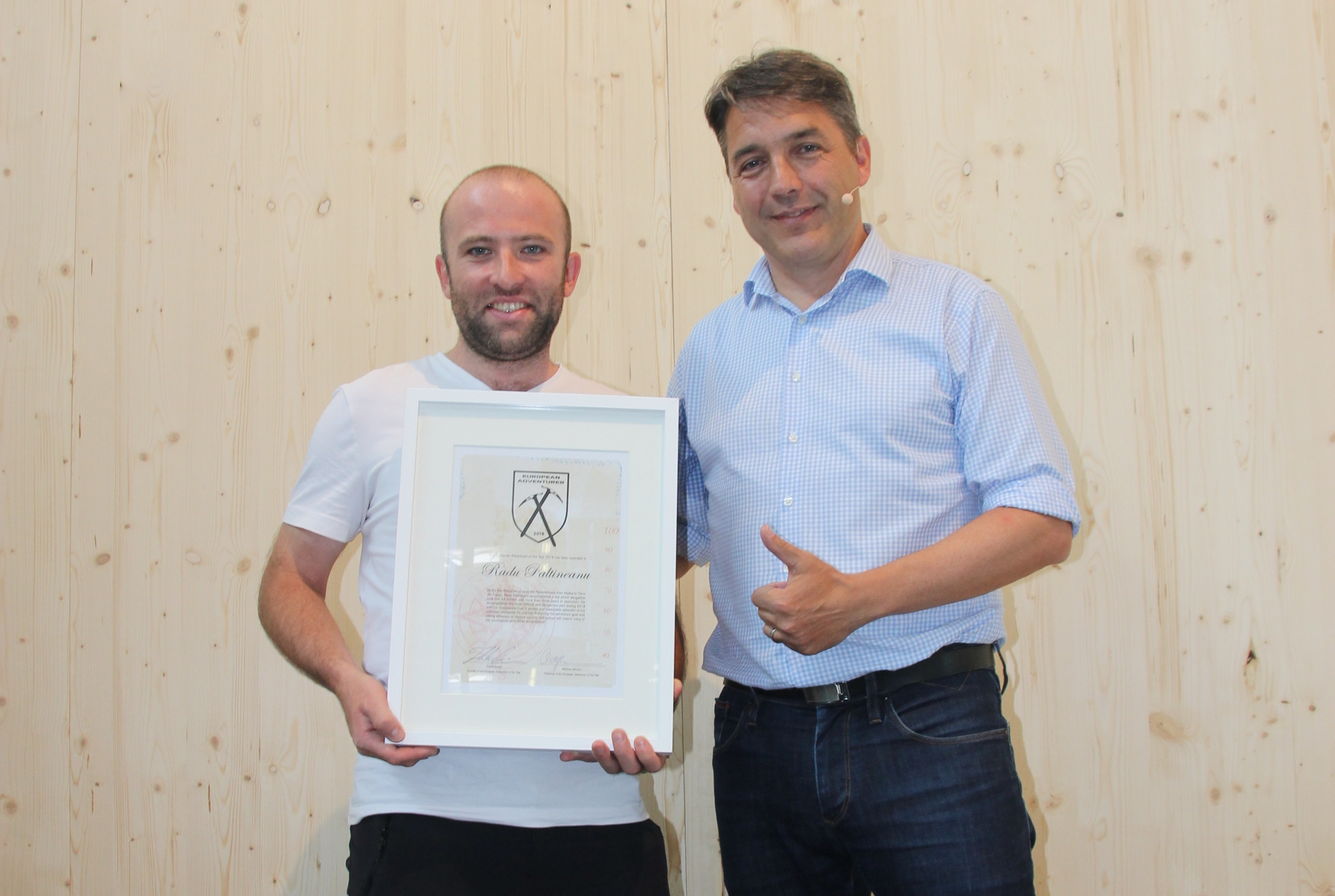 Radu Paltineanu was the first Romanian to complete the tour over 34,554 km from Alaska to Tierra del Fuego. He rode three years, two months and 18 days on the Panamericana, the longest road in the world.
Originally he had only estimated nine months for the tour. On his way, he crossed more than a dozen national borders, climbed several thousand meters in altitude and crossed almost every climate zone on earth before finally reaching Ushuaia on the island of Tierra del Fuego on 22 October 2018.
The self-proclaimed Ciclotrotter Paltineanu had driven long distance tours alone before in Eastern Europe, Scandinavia and Central Asia. But nothing compared to the Panamericana. So much could have gone wrong. But Radu Paltineanu mastered his personal adventure with his unbridled optimism. In the end, his perseverance paid off.
For this unparalleled trip, Radu Paltineanu received the "Adventurer of the Year" award at OutDoor by ISPO. Paltineanu had come personally to Munich and accepted the award in the Adventure Tourism & Travel Hub in Hall B6 from Matthias Aßmann, Owner Mandel/Adventure Academy.
When asked what his next adventure would be, the freshly chosen winner had no clear answer. Maybe he'll be crossing Greenland on skis next. If that's all...