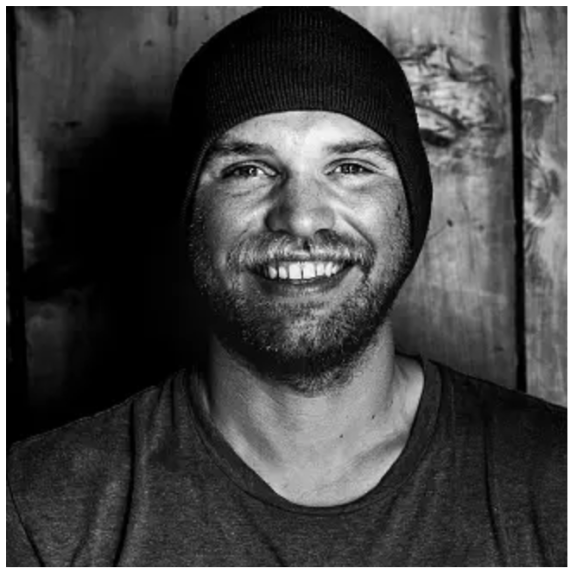 Freeriding in Montenegro or during the Corona pandemic in Iran - Florian Breitenberger's photos show unusual sports moments in unusual countries. Growing up in the south of Munich, he was strongly influenced by the Alps surrounding him. About 13 years ago, he picked up his first camera and followed his friends into the mountains. "My passion was to put the culture and the mountains around me in perspective." In Innsbruck, Austria, the now 33-year-old combined his studies with his passion for action sports photography. The former team photographer for the German Salomon Freeski Team shot award-worthy photos (ISPO Award 2013, Red Bull Illume competition) at Europe's biggest freeski, snowboard and mountain bike events such as Audi Nines and Crankworx, among others.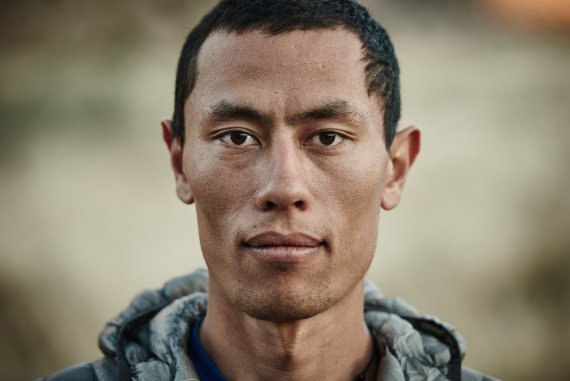 Arjen Robben, Magdalena Neuner or Felix Neureuther - the photographer and director not only has well-known sports stars in his portfolio, but has always loved nature. A passion that was reinforced by the fact that at the age of 14 he sailed around the world for seven years on a 45-foot sailboat. During this time, the Canadian-born photographer picked up his first camera and ignited his passion for documenting the diverse people and landscapes around him. Today, he lives in the German Alps and continues to explore the possibilities of action and adventure photography as a Nikon European Ambassador. He encourages others to explore the world around them and always look for something new. In the future, he plans to focus more on moving images (film). And after many years of photographing mountain sports, he now feels the strong call of the sea again.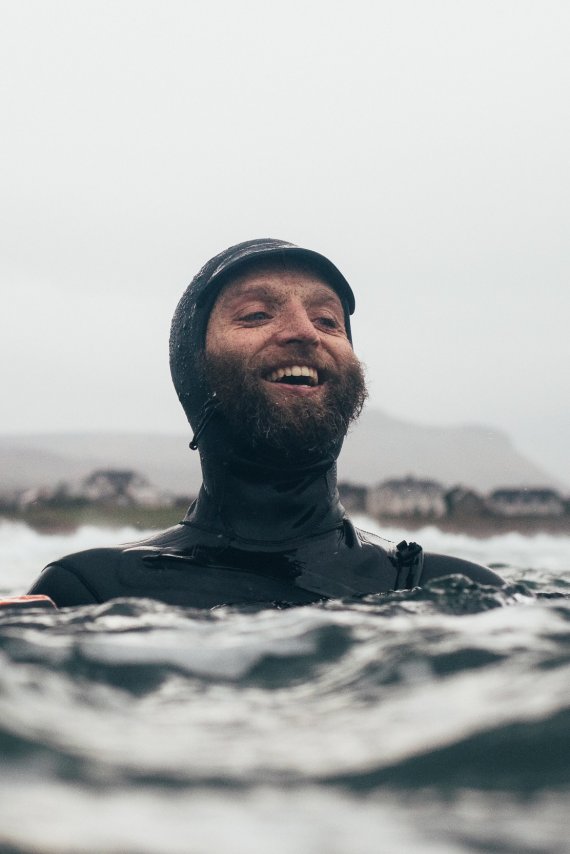 What the mountains are to one person, the sea is to Mike Guest: "My interaction with it has become an integral part of my life. It took me years to really understand how special it is to me." Whether it's New Zealand, Morocco or Ireland, the 42-year-old travels a lot around the world - not really having a permanent home. During the Corona pandemic, the Scottish-born photographer initiated the "Dawn Days" project - which grew out of a telephone conversation with Nick Pumphrey, a photographer friend. The latter told him that he wanted to swim out every morning at the blue hour and photograph until sunrise. With Dawn Days, however, Guest not only motivated other people to take care of themselves, but connected it to a wish: "So they can take care of their world, our planet." His motto: Life's not a competition, it's a collaboration.
For the German, there has never been a professional alternative to photography. Always very close to nature, he is attracted by unspoiled landscapes, but also by urban life and its details. In search of new, exciting locations, the 55-year-old is always driven out into the world to rediscover situations, moments and emotions and capture them on film. He never shies away from a challenge, no matter how great; whether it's difficult weather conditions with extreme temperatures or daring locations - his motivation and commitment are always directed towards the perfect visual moment. He considers his long collaboration with Maloja to be very special. He has been with the company since the very beginning and has helped shape its visual language - now for 19 years.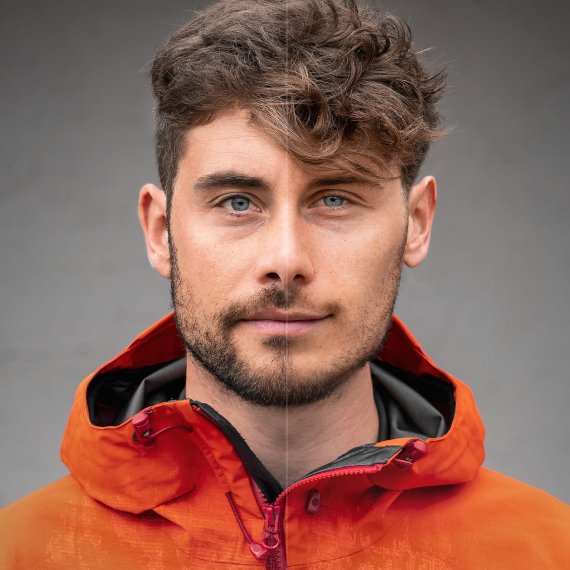 Very often, the two South Tyroleans are approached and asked if they are twins. The answer is "No. Or almost." Because Philipp and Stefan were both born on May 8 - but there are eight years and five minutes between them. The rational head of the duo is the older Philipp (34), he brings an affinity for special angles to the visual language - no wonder as a civil engineer. Stefan (26), on the other hand, takes on the creative part and always comes up with special (photo) ideas around the corner. "I'm on fire for the cause." As a former competitive athlete, he understands what the pain, the fragility and at the same time the strength of an athlete feels like. The passion for the outdoors was also passed on to the brothers from Brixen by their father. In the 1970s and 1980s, their father spent time in the Dolomites and captured them in special light situations. Their current project: Scottish highlands in special light situations - exhibitions in South Tyrol and Munich are planned for this year.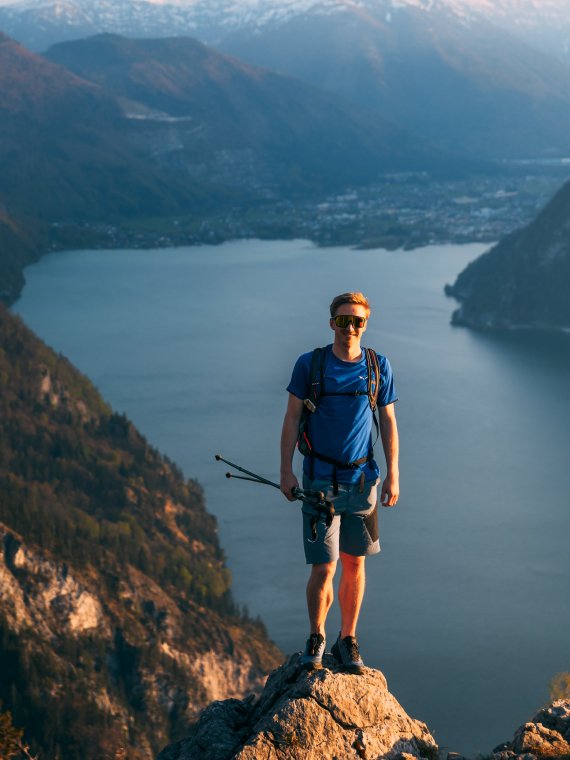 27-year-old Sebastian Scheichl is addicted to mountains. To capture the magical moment of a sunset in the Alps, he likes to get up very early. His love for the mountains cooled off a bit as a teenager, but it flared up again as a student, and he simply did what he loved to do: hiking and taking pictures. He shared the cell phone snapshots on Instagram - with success. Scheichl explains this by saying that he always offers new perspectives of the regional mountains. In the meantime, he's out and about with a camera, planning the perfect photo. As a self-employed photographer and content creator, he still prefers to spend his time in mountains. One of his next projects will take him to Norway in June. There, the Salzburg native will document a world record attempt. He can't reveal exactly what that will be yet, but anyone who follows him on Instagram will definitely be there live.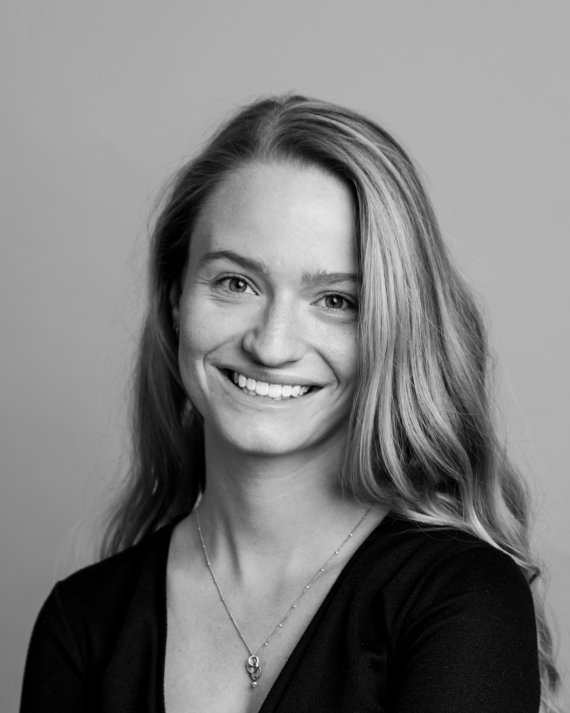 Carolin Unrath started taking photographs on international concert tours such as South Africa and Namibia. She wanted to capture the memories and show her family and friends what she had experienced. From then on, photography never let her go. During her studies, she linked many projects to it before discovering her passion for the sports and outdoor industry five years ago. She slept in a bivouac on the Top of Tyrol on the Stubai Glacier (for Sport Scheck and The North Face) and with Merrell she traveled to Namibia to capture the landscape and culture. Since 2020, the Red Bull Illume award winner has been shooting all campaigns for the mountain sports brand LaMunt and is in the Dolomites three to five times a year: "This has always been my dream."